Spanish DJ and producer Moderate Hate shows no moderation on his monstrous uptempo two-track, Principal Gate EP on Gutting Audio.
---
Hailing from Seville, Spain, Moderate Hate has been steadily releasing music on Black Monsta, the imprint he co-owns, since he came on the scene in 2018. This year, he has been gaining more traction with live performances at Monegros Desert Festival in Spain and other European events. Today, Moderate Hate brings two fresh tracks with the Principal Gate EP, which is out now on Gutting Audio. This release shows that he knows how to work with a variety of sounds in the 172bpm range while keeping originality and pushing his sound into the forefront of the drum and bass world simultaneously.
"Gate" brings the energy with psytrance-esque triplets at the front of each drop before progressing into a DnB feel by changing elements along the way. These smooth transitions give you a unique break from the ordinary drum patterns you'd expect to hear throughout a 172bpm track. The emphasis is on the rhythm of the bass hits from one section of the drop to the next, with changing percussion patterns and sounds giving a unique progression. This tune will definitely serve its purpose on the dancefloor, giving listeners a hard-hitting switch-up and progressively transmuting into a more expectant drum and bass feel.
Related: Get a dose of DnB action by tuning in to our Drum & Bass Delights playlist on Spotify.
The second track on the EP, "4AM," comes out hard in classic drum and bass style, with more emphasis on the mid-range synth effects and percussion than the rhythmic bass figures in "Gate." Not to say the track isn't packing – the sub-bass throughout is strong and gives proper context for the other effects to work over. Sweeping synth pads make the transitions smooth and airy while ripping drums keep the energy high throughout the track. The melodic synth hook is frantic and repetitive, which pairs nicely with the driving bass and other detuned effects. The breakdown in this track keeps the atmosphere of the track feeling curious, with enough harmonic action to give opposition to the drops, which hold nothing back.
Listen to Principal Gate EP by Moderate Hate on Spotify or your preferred platform, and let us know your thoughts on Twitter!
Stream Moderate Hate – Principal Gate on Spotify:
---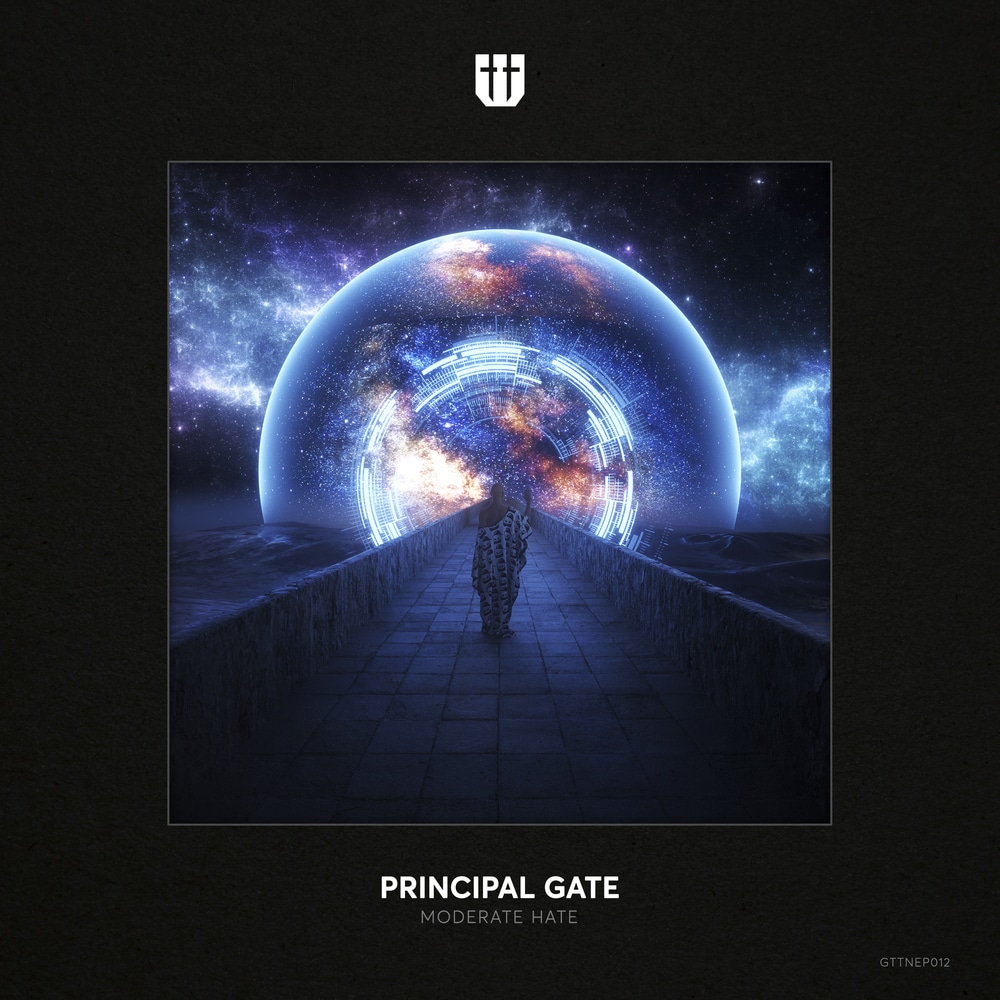 ---
Follow Moderate Hate on Social Media: