Dynamic duo Lost Capital delivers their new four-track EP House All Night Long on Insomniac Records' IN / ROTATION.
---
Since joining forces to become Lost Capital, rising talents Hovo Hovhannisyan and Ashot Petrosyan have rapidly progressed in the house music circuit. Based out of Armenia, the duo has graced imprints ranging from Revealed and Spinnin' to Mixmash and Heldeep over the past few years. Back in April, Lost Capital made their debut on Insomniac Records' IN / ROTATION with the release of "Stay For A Moment" as part of the latest installment of the ongoing Rotate compilation series. Now, Lost Capital has returned to the imprint and is bringing the heat with their latest release, the four-track House All Night Long EP.
This fresh collection of tunes from the duo puts their dynamic range on display while staying true to its house roots. From soul-stirring synths to heavy-bodied riffs, each track keeps listeners fully engaged and eager for more – and the title cut, "House All Night Long," sets the tone from the jump. The track kicks off with a blend of funky piano, pulsing basslines, and a catchy vocal that quickly leads to a drop that packs a punch. Giving off pure bass house energy with its hi-hats and snares, it makes you want to immediately find the nearest dancefloor and get grooving all night long.
"Losing Control" shifts the mood, beginning with hypnotic vocals echoing a future house-fueled beat. Its bouncy, vibrant energy adds new life to the mix as the duo takes a trip into a different region of the house music realm. Lost Capital doesn't miss a beat as they incorporate fiery elements of future house with subtle tech undertones – and if "Losing Control" caught your attention, this next track will surely light you up.
The third tune, "Everything," is a song that will feed your soul and leave you feeling good. The vocals are upbeat and spunky, contrasting its lyrics that center on heartbreak, making it a soon-to-be staple for anyone who finds healing on the dancefloor. Everything about this track lifts the spirit and reminds you to find light in the midst of darkness. Then, to bring this house-fueled ride to a close, Lost Capital drops "Take It." Henry Jacob's vocals effortlessly float and bounce over sensual synths that lead to yet another mind-blowing drop.
Make sure to listen to House All Night Long EP on Spotify or your preferred platform, and let us know your thoughts on Twitter!
Stream Lost Capital – House All Night Long EP on Spotify:
---
Lost Capital – House All Night Long EP – Tracklist:
House All Night Long
Losing Control
Everything
Take It (feat. Henry Jacobs)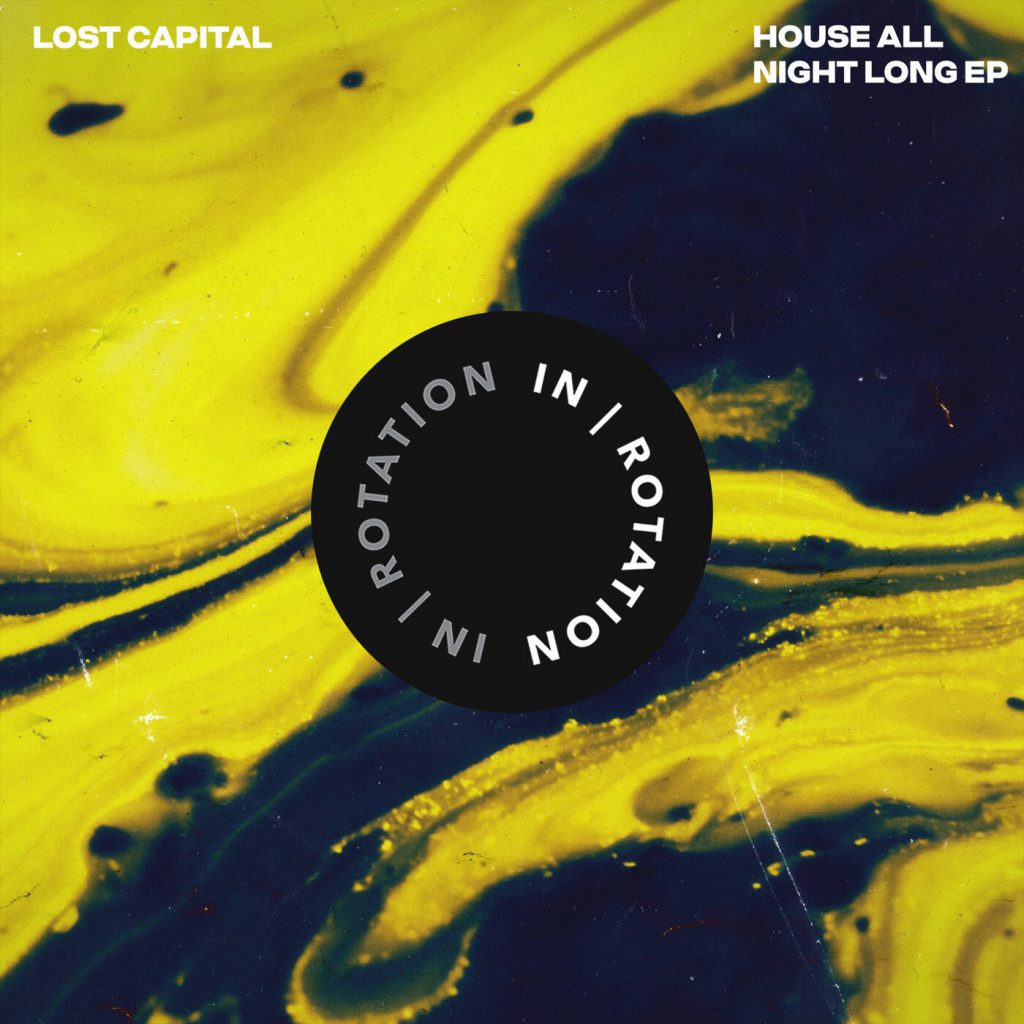 ---
Follow Lost Capital on Social Media:
Facebook | Twitter | Instagram | SoundCloud | YouTube