A veteran of the scene who wears many hats, James Mack talks about his deep experience and posits future music trends.
---
James Mack is the longtime leader at Listen Up, a music PR company that has worked with (and still does) an array of wildly successful artists, including David Guetta, Black Coffee, and Doja Cat. His PR agency, once a two-man operation, now employs over 40-people across offices in LA and London. He's also the manager of the group Snakehips and someone who basically never rests on his laurels. In a phrase, he knows his way around the scene.
Looking to gain some added insight into the backstory and future of Listen Up, we sat down with James Mack for a broad discussion about his experience, advice to newcomers, and what's happening with the scene in general. At a time when the impact of the COVID pandemic has thrown so many established brands into uncertainty, he shares his view on how the music industry will ultimately navigate these uncertain times into a bright and fruitful future.
---
Hey, James – great to chat with you today. How have things been for you and your businesses throughout this wild year?
I'm just about to head to Amsterdam for ADE, and it's the first time I'm going to get to see people who I've done a lot of business with over the years since the pandemic. Really excited to get some good quality face-to-face time with a lot of close clients.
Naturally, our business was affected by COVID-19. For example, our events department was greatly hit due to the pandemic, and we had to make a lot of tough calls, but now we are in a really strong place. A lot of amazing music was created whilst the world was in lockdown, and that music is now seeing the light of day, so we are really excited to be promoting that.
You've been involved with Listen Up for a long time. How did your work there lead to you managing Snakehips? And how do you balance your time between these efforts?
One of the Snakehips guys, when he was first starting his journey in the music industry, went on to intern at various different businesses to get a well-rounded view of the music industry – management companies, record labels, publishers, and then also Listen Up. That was over ten years ago now. After his internship ended, we stayed in close contact over the years, and it just grew from there.
In terms of balancing both, I'm very lucky to have large teams in both businesses, whether that's the directors and heads of departments at Listen Up or the support staff that we have around Snakehips and their project. These teams allow me to be a part of every aspect of each business. Whether that's the accounts, new business, or creative strategy for Listen Up, for example, or A&R and touring for Snakehips.
A lot of tours and festivals are struggling this year as we try to come back from the pandemic. Some are lacking the support and services needed, others may just be victims of a saturated market as pent-up demand settles in. What do you see being the long-term impact of the pandemic pause?
At the moment, the increased cost of touring for artists – whether that's travel logistics, production, etc – the costs of all touring aspects have risen dramatically. Artists, festivals, events, and brands have to come up with really exciting concepts to ensure people are buying tickets – in general, people are waiting a bit longer to buy tickets as they know events usually won't sell out immediately. Health is a massive factor in people buying tickets; people don't want to commit to purchasing tickets in case they get sick, etc. The landscape of the live industry keeps on changing, so it's hard to predict what the long-term impact will be, but those are some of the issues we have noticed in the current climate.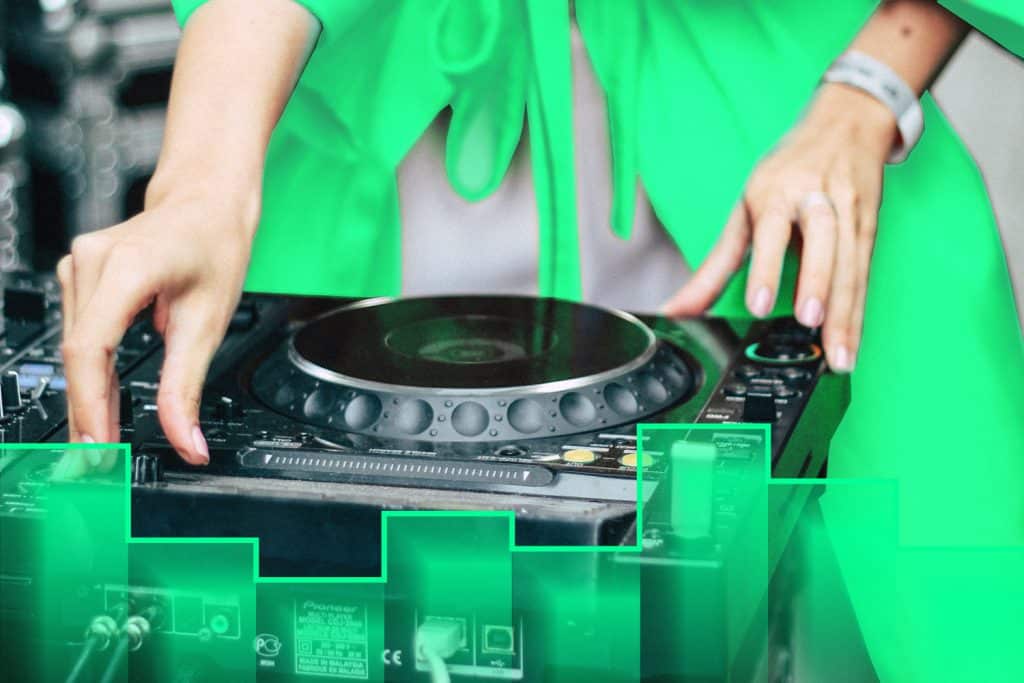 You've been around the industry for a long time, and you've seen lots of trends come and go. What are some trends that surprised you in the past? And what do you see coming in the future? 
One that surprised me was tech house becoming a mainstage sound and one that is topping mainstream charts globally. If you go to the roots of tech house and when the genre was just emerging, it seemed fairly improbable that that style and genre would translate as well as it has to headline festival performances and popular chats. 
House is the root of everything – it has always been there, so I'm sure another sub-genre of house will no doubt be next. There's certainly been a sharp rise in the popularity of disco in a mainstream sense;  it's where everything started out, and I'm sure it will continue to evolve and expand more into popular music culture.
How would you advise someone that wants to get into the music PR business? Or become a music manager? Any great stories you'd share with them from your experience? 
Gain as much experience as you can – whether that's through college schemes, work placements, or internships. Keep an open mind and have a well-rounded understanding of the basic roles of all facets of the music industry – whether that's record labels, booking agents, or publishing. I would say don't limit yourself to just one role to begin with – if you have a basic understanding of all that before your career has even started, it will pay strong dividends in helping determine which path you'll go down. Also, attend as many conferences as you can. Networking is key. 
Let's wrap up with something a little lighter. You seem pretty rooted in LA, would you ever relocate? If so, where?
I feel as though LA is definitely my home now and will be the base for my family and me for the foreseeable future. As Listen Up continues to expand our offices globally, and with Snakehips touring all over the world, who knows, I'm always open to exciting new opportunities!
---
Follow Listen Up on Social Media: