Los Angeles-based artist manolo. puts his classic house influences on display with his Imma Mess Lol… EP on IN / ROTATION.
---
Since first breaking onto the scene, manolo. has brought fresh sounds into the house realm to imprints such as Main Course, Box Of Cats, Understated Recordings, and more. During this time, he's created one of his biggest homes on Insomniac Records' IN / ROTATION. Now riding the wave of a successful performance at EDC Las Vegas this past May, he's returned to the label with another release – the Imma Mess Lol… EP.
The releases manolo. has crafted in the past feature sharp house stabs, crisp hissing hi-hats, and vocal samples that show off his influences in the house realm, and the two tracks featured on Imma Mess Lol… continue that trend. The title track holds its own on the dancefloor, with a clean four-by-four rhythmic structure, slow swirling buildup, and groovy basslines in the drop. The tune uses a repeated vocal clip of the title, which gets different pitch effects and delays to give an overall smooth atmosphere. Percussive effects bridge the gap through transitions, and full-bodied house chords with nice major harmony keep the lightweight, upbeat feel.
The B-side of the release, "Don't Deny Me," is a solid partner to the title track. This song uses retro clubby chords to give fun rhythmic swing throughout. The drop is slow building, giving you time to appreciate the dreaminess created by synth pads and extended modulated leads. "Don't Deny Me" sees manolo. layer in a smooth vocal hook to grab attention, while the rest of the track is reminiscent of early club house.
These two tracks are paired with remixes of "Imma Mess Lol…" from like-minded artists Swavé and DZR. Swavé uses alternation between poppy snares against rhythmic resampling of the vocals as a different way to enjoy the hook and original swing of the track. At the same time, DZR's take offers crisp offbeat percussion and murky synth lines.
Listen to Imma Mess Lol… on Spotify or your preferred platform, and let us know which track you dig the most by dropping us a comment on Twitter.
Stream manolo. – Imma Mess Lol… on Spotify:
---
manolo. – Imma Mess Lol… – Tracklist:
Don't Deny Me
Imma Mess Lol…
Imma Mess Lol… (Swavé Remix)
Imma Mess Lol… (DZR Remix)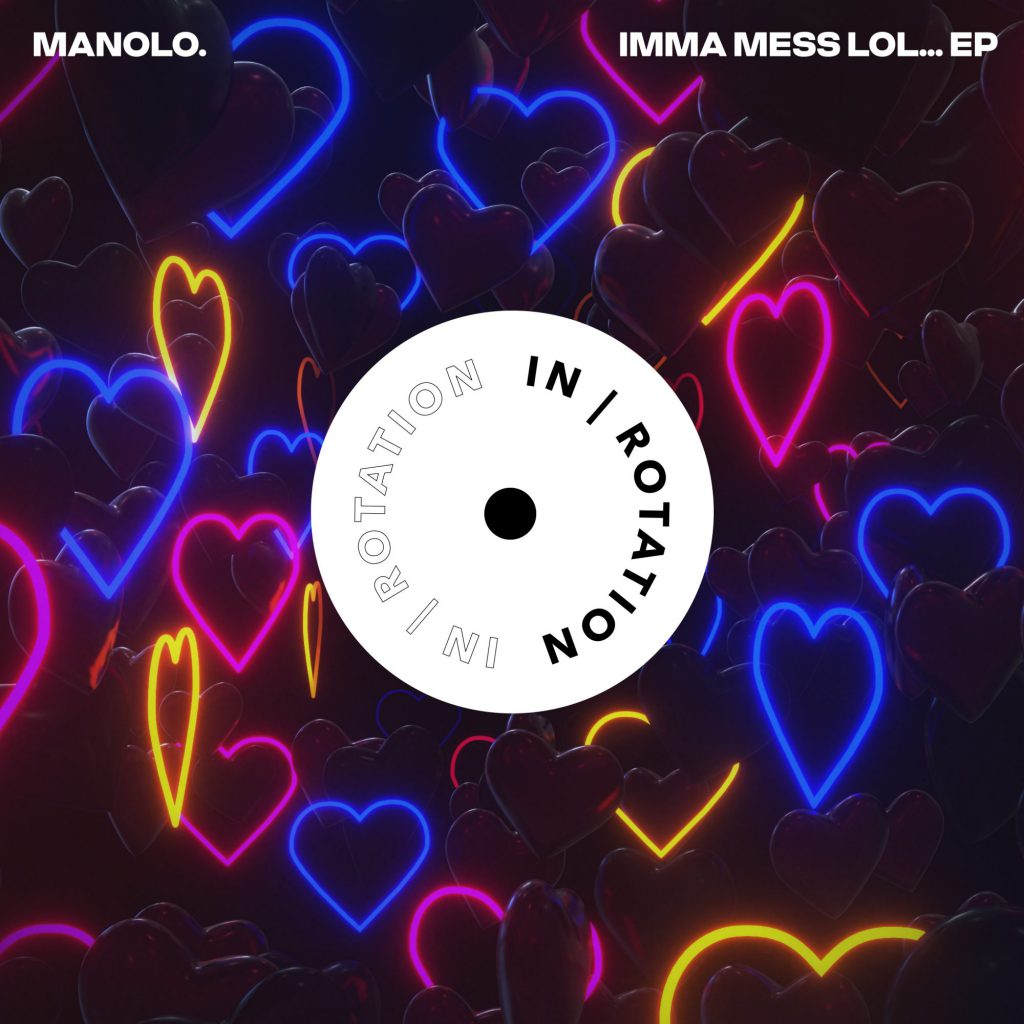 ---
Follow manolo.:
Facebook | Twitter | Instagram | SoundCloud