Female-founded RETROSPEKT is bringing an immersive art experience to Downtown LA with sets from SOHMI, Life On Planets, and more.
---
In the midst of the pandemic, Ideaison launched RETROSPEKT a virtual festival highlighting women, POC, and LGBTQIA+ artists with a focus on past, present, and future. Now, they're looking to evolve the festival into a live, immersive experience to continue their advocacy for underrepresented groups in the music industry with an event at Ground Level Studios in Los Angeles on November 5.
The immersive music experience presented by RETROSPEKT is set to feature projection mapping of the 360º space as well as AR-technology headsets available to patrons. Integrating new technology at the event will create a unique atmosphere with high-quality, realistic sound imagery. The lineup features performances from artists of diverse backgrounds SOHMI, Life on Planets, MAAD, RM47, Maddy Maia, and Tottie. 
Different inviting spaces throughout Ground Level Studios will serve as "selfie-style" rooms creating intimacy within the downtown setting. Art will be projected throughout the dancefloor space, and live tattoo artists will be present to share their work. Additionally, patrons will share Kashuk's vision and benefit two partners that support well-being, mental-health charity To Write Love On Her Arms and mental-health organization BroglieBox.
Purchase tickets for RETROSPEKT via DICE starting at $15 for early birds and $35 for all other sales. Each ticket for those 21+ includes two drink tickets.
---
RETROSPEKT DTLA 2022 – Lineup: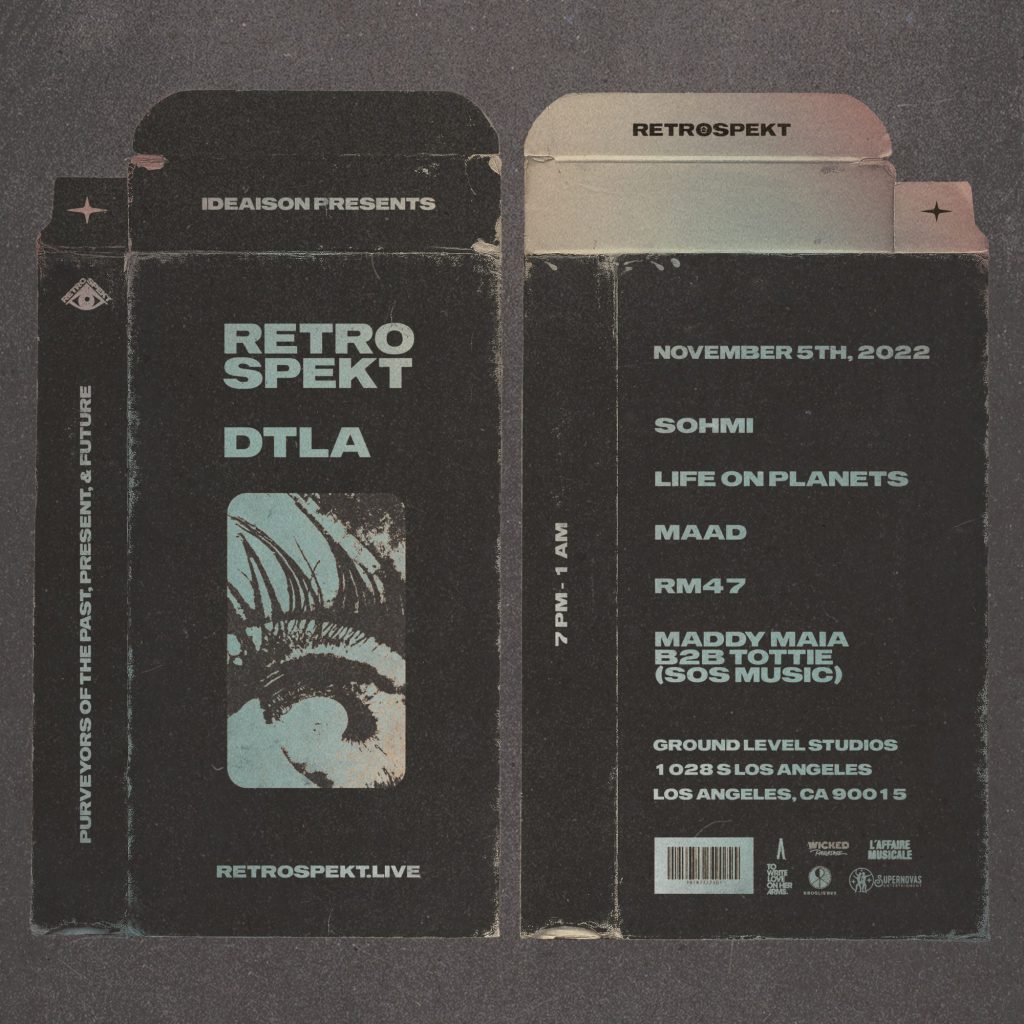 ---
Follow RETROSPEKT on Social Media: