Bellecour, MPH, SQWAD, and head honcho AC Slater twist tracks in their own style on the latest volume of Night Bass Remixed.
---
Night Bass continues to bring the heat with each passing release, further proving that they're one of the best labels in the scene today. This year has only seen the label continue to flex its tastemaking abilities with releases arriving from artists like The Sponges, Petey Clicks, Chuck Shadow, and OOTORO, among others. And Night Bass only deepened their grip on the scene by teaming up with Confession for a sensational tour to kick off 2022 in style.
Now, as the summer months begin to take hold, Night Bass is back at the forefront with another solid volume in their Night Bass Remixed series. Past editions oozed with wicked remixes and the fourth doesn't hold back either with fresh cuts from MPH, SQWAD, Bellecour, and label boss AC Slater to set a proper vibe anywhere they're played.
AC Slater leads the charge with his take on Phlegmatic Dogs' 2017 track, "Westcoaster." This remix will really take control of your soul and force your feet to shuffle right along with it as the Night Bass boss layers in tasty elements along the way. If you're on the hunt for added energy then MPH's cut of AC Slater and BIJOU's "Louis V" will fill that craving with its bouncy beat and chopped vocal.
SQWAD takes the reins next and throws down a vibe-fueled ride as the duo flips the script on Jack Beats and Qlank's "Hold It" to transform it into a rave-ready jam that's perfect for those late nights out on the town. Then, Bellecour arrives to close out the compilation in style by breathing new life into one of the first releases on Night Bass, Destructo's "Bodyback." From the deep vocals to the hi-hats and claps, this remix is sure to get anyone in a proper groove.
Listen to Night Bass Remixed Vol. 4 on Spotify or your preferred platform, and let us know which remix you loved the most in the comments!
Stream Night Bass Remixed Vol. 4 on Spotify:
---
Night Bass Remixed Vol. 4 – Tracklist:
Phlegmatic Dogs – Westcoaster (AC Slater Remix)
AC Slater, BIJOU – Louis V (MPH Remix)
Jack Beats, Qlank – Hold It (SQWAD Remix)
Destructo – Bodyback (Bellecour Remix)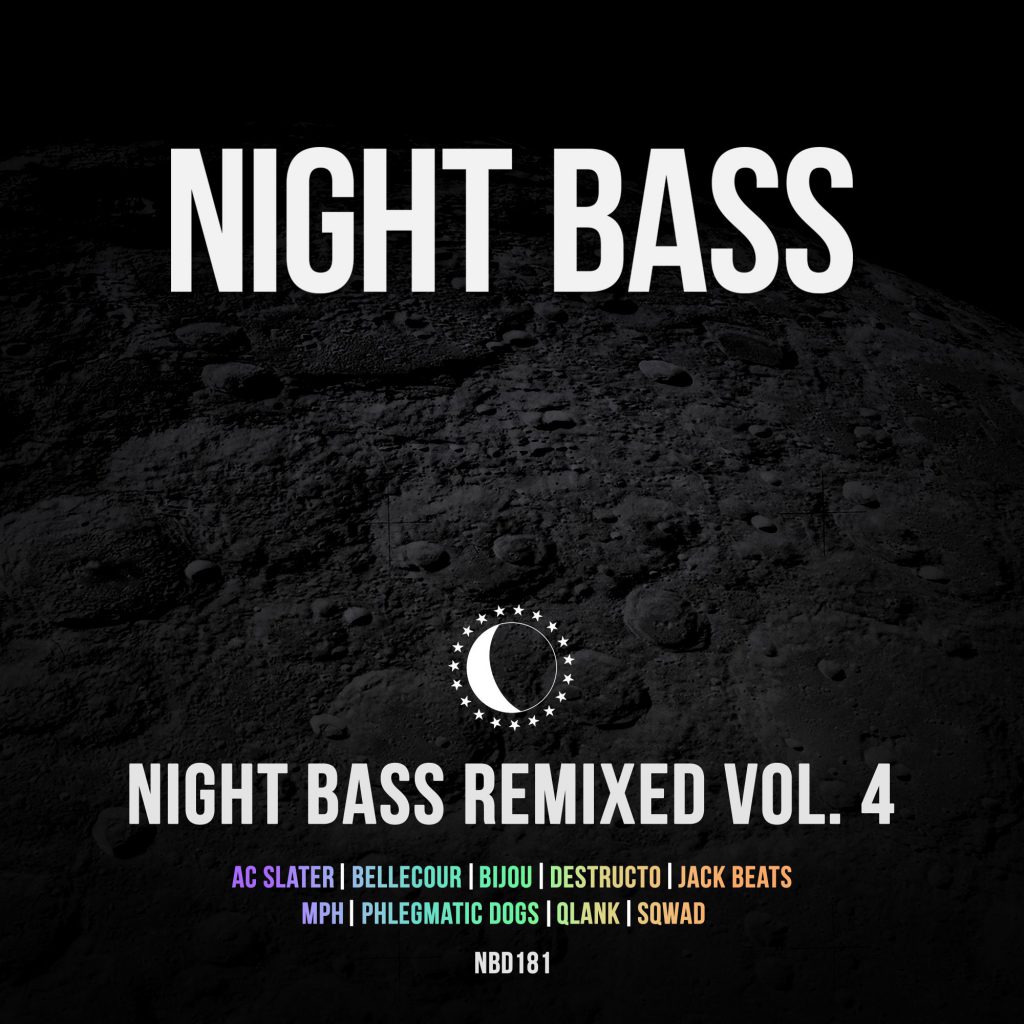 ---
Follow Night Bass on Social Media:
Website | Facebook | Twitter | Instagram | SoundCloud | Twitch