St. Lucia releases their fourth studio album, Utopia, and embarks on a North America tour with stops in Los Angeles, Brooklyn, and more!
---
After giving fans a taste of their new album through the release of Utopia I and recent singles "Touch," "Hey Now," and "Take Me Away," fans are now able to listen to St. Lucia's fourth studio album, Utopia, in its entirety. Out now on Nettwerk, the 13-track album chronicles the overarching feelings the world collectively endured the last three years and dives into themes of "extreme isolation, extreme intimacy, extreme sadness and, at times, moments of extreme elation and joy when reunited with loved ones."
In true St. Lucia fashion, the group, led by Jean-Philip Grobler and Patti Beranek, explores these emotions in-depth and expertly translates them into vibrant synth-pop soundscapes. Each truck is a shimmering collection of fluttery synths, catchy vocals, and cinematic arrangements with an injection of '70s disco and '80s dance vibes. The release of the album comes paired with a new music video for "Gimme The Night." The music video, directed by Nicole Lipp, stars Ireland Basinger Baldwin and Jetta Juriansz and shows the two escaping paparazzi by locking themselves in a convenience store and snacking, drinking, dancing, and vibing the night away.
Also paired with the album release is the announcement of the Utopia North America Tour. The tour will make stops in cities like Toronto, Seattle, San Fransisco, Los Angeles, and Dallas before ending with a two-night stint in Brooklyn on November 16. Check out the full tour schedule on their website and catch the Utopia tour when it comes to a city near you! Tickets are moving fast and have already sold out in Solana Beach and Brooklyn, so be sure to lock in your tickets now!
Listen to Utopia on Spotify or your favorite platform, and let us know what your thoughts are on St. Lucia's fourth studio album over on Twitter. You can also support the release by purchasing a copy at a stop on their tour or on their official website!
Stream St. Lucia – Utopia on Spotify:
---
St. Lucia – Utopia – Tracklist:
1. ()
2. Separate World
3. Another Lifetime
4. Rocket On My Feet
5. The Golden Age
6. Memory
7. Take Me Away
8. Touch
9. Gimme The Night
10. )(
11. Shame
12. …
13. Hey Now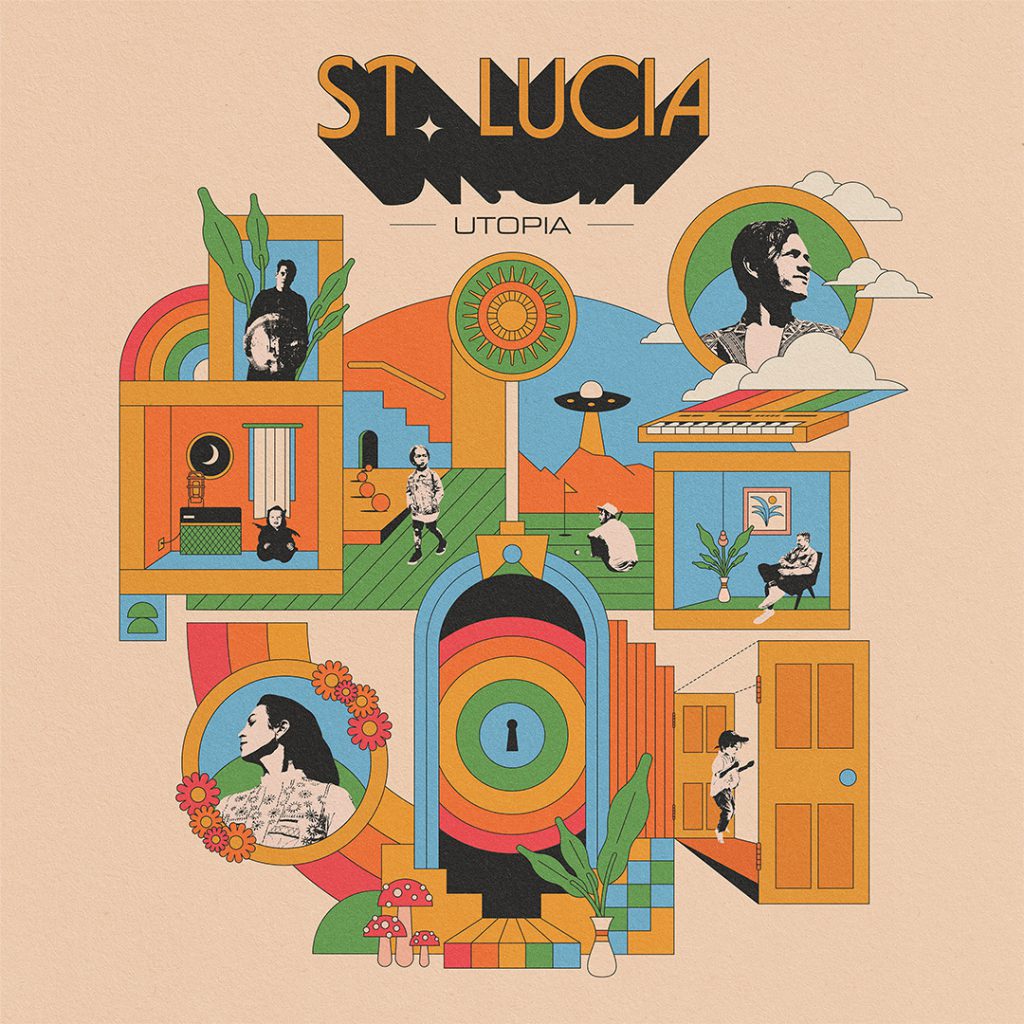 ---
Follow St. Lucia on Social Media:
Website | Facebook | Twitter | Instagram | SoundCloud | YouTube