Can't make it to Lost Lands but want to catch all the action? Tune into the Couch Lands stream on Twitch for a dose of bass to your face!
---
Bass music lovers from near and far have begun to descend on Legend Valley for the latest edition of Excision's pre-historic festival Lost Lands. Much akin to previous years, the festival is set to feature some of the best artists in the bass scene today, ranging from legends like Rusko and Kill The Noise to rising stars such as Space Wizard and SoDown, and even a set from Madeon that will surely shake things up.
The Lost Lands celebration began on Wednesday night for those who could make it to the festival that early with a Thursday night welcoming party set to kick off soon before the party continues on through the rest of the weekend. But if you aren't heading to Legend Valley this year and wanted to get a dose of bass, Excision and his team have you covered with the official Couch Lands stream.
Related: Looking for the set times and more for this year's edition of Lost Lands? Check out our essentials post!
The Couch Lands stream will kick off at 11am PT (2pm ET) daily on Twitch, and is sure to feature some of the finest artists on the Lost Lands lineup. While the official list of artists that are set to be featured on the stream is yet to be announced – make sure to check back in as we'll update this post when more information surfaces.
Follow Lost Lands on Twitch to be notified when they go live. Don't forget to drop us a comment with whose set you're most excited for, and send us a picture of your rave cave setup on Twitter!
Watch Lost Lands 2022 – Couch Lands Livestream on Twitch:
---
Lost Lands 2022 – Couch Lands Livestream Schedule:
Friday 9/23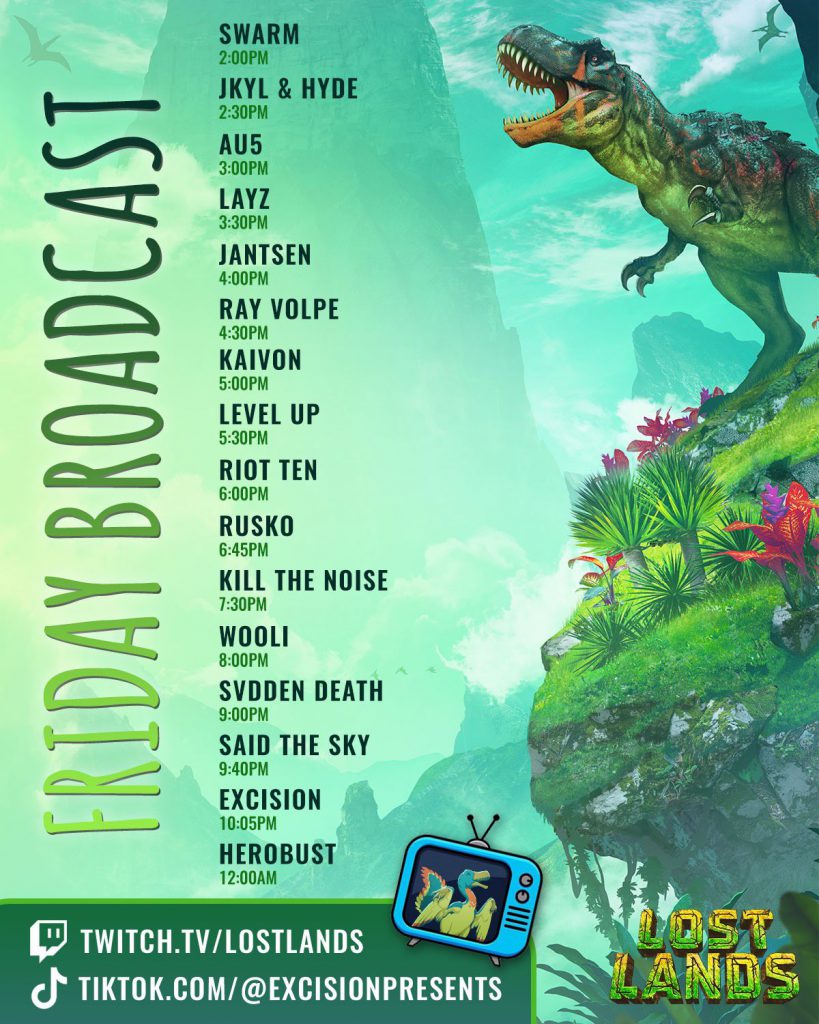 Saturday 9/24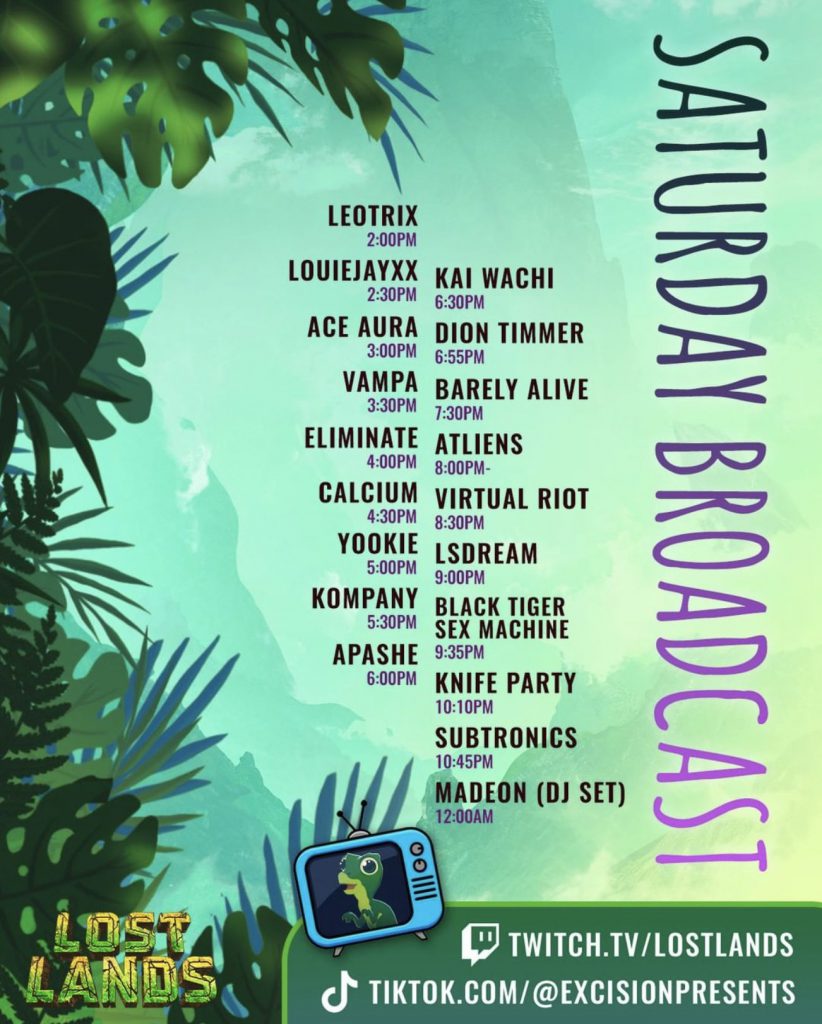 Sunday 9/25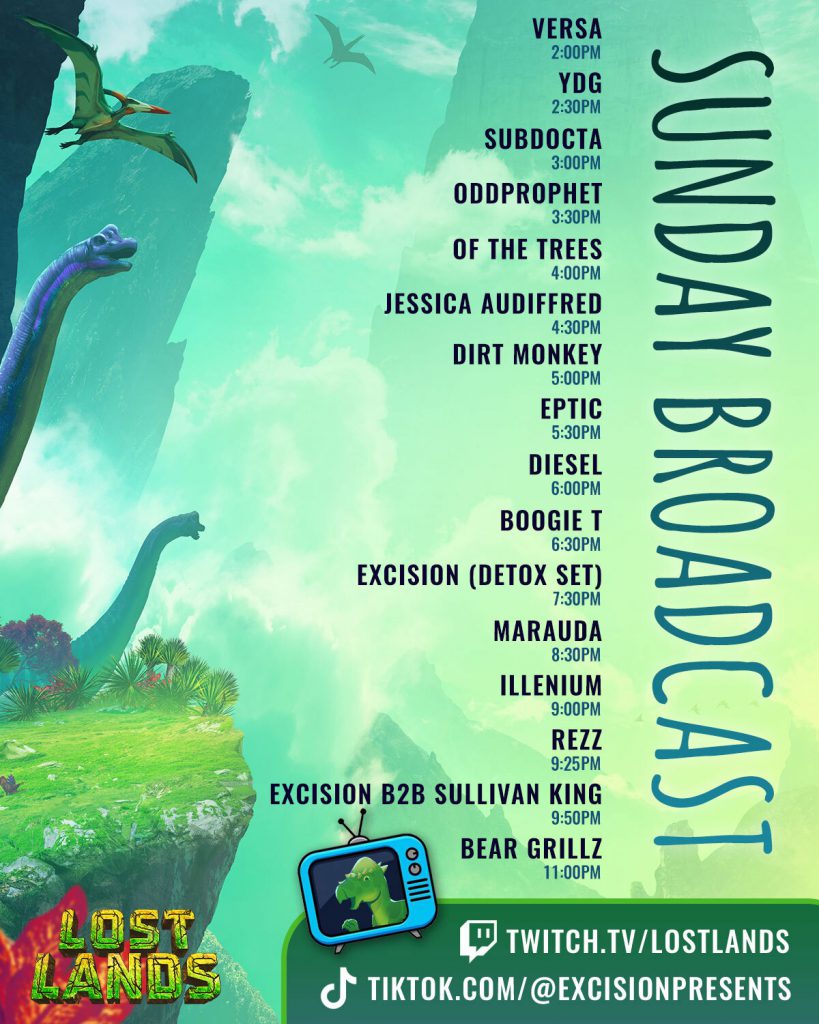 ---
Follow Lost Lands on Social Media:
Website | Facebook | Twitter | Instagram | SoundCloud