Same Same But Different experienced relentless weather conditions this year, but that didn't keep attendees from having a great time!
---
Same Same But Different has become a can't-miss festival since it returned last year. This festival's diverse musical lineup spans the entire electronic dance genre to indie, funk, chill-wave, bass, and more. It's also hosted at Lake Perris State Park, so the sand and lake vibes add a whole new depth to the festival experience, which enhances every aspect of the event.
This year the festival expanded to include more of the park, sold more tickets, the types of bookings grew larger, and organizers invested time into research and development to deliver new and exciting offerings to the festival. Despite the weather presenting several challenges for attendees, production, management, vendors, and everyone involved, this year's edition of Same Same But Different was one of the best yet.
Arriving on Wednesday, I was quickly inspired by the Same Same But Different crew's steadfast determination to prepare the festival for success.
There was inclement weather expected just a week out from the festival. Luckily, on Wednesday, the weather held off while SSBD staff, volunteers, vendors, and all involved put in countless hours, often through the night, to continue setting up the festival. Stages were built, art installations were placed, and an organized mission unfolded. It was remarkable to watch each team unit work together to ensure the festival was prepared for any condition and that preparation shined as the weekend developed.
The Genus Loci Pre Party was held at the Coconut Club as scheduled at 6PM the following day with a highlight set from Susio while the Discopia Stage dished out pure funk vibes from artists like Phunkify, Max Heegard, and Simple. Although the crowd was thinner than anticipated, assumingly due to many attendees having work, it was well worth arriving early on Thursday to see the festival come to life and get a little pre-party in.
The uncharacteristic weather hit hard and unpredictably; however, SSBD crews ensured the programming moved forward safely and as close to schedule as possible.
The first wave of weather on Thursday consisted of hurricane winds and scattered lightning storms, which set a precedent for the weekend. As much as the inclement weather tried to sideline the festival, everyone involved in production pressed forward with tenacity ensuring the safety of all attendees and equipment, and with a keen focus on keeping the weekend on track.
As Thursday came to a close, the weather continued its moody pursuit of keeping everyone on their toes, but everyone's high spirits were not trifled with. From the first storm to the last, the vibes remained high throughout the weekend, and it seemed nothing could rattle spirits of Same Same But Different.
Friday started with exploring the festival grounds and lake activities before heavy rain crossed the area.
Most of our group purchased Up Front Gold parking and were able to set up a home base in the neighboring camp area. This made for a quick and easy experience entering and exiting the festival and allowed us to make stops at camp between sets if we needed to grab a snack or beverage or escape the inclement weather. In the future, I would stay in Up Front Gold again because it put us right in all of the action, and we were close enough to hear when the music started. With weather shuffling programming and the lack of service around the park to tune into updates, hearing the rumble of the bass was the strongest indicator that music was back on.
One of my top sets to see on Friday was Sunsets.
Initially scheduled for 2:30 PM, the San Diego producer and multi-instrumentalist, alongside the full band, took the stage at 6:00 PM at the But Circus despite the persistent rain. This was Sunsets' first festival appearance, and it was clear excitement was at an all-time high. It wonderfully translated to the live performance. Smiles were in abundance as the rain continued to pour; it seemed to ignite everyone's energy and elevate the entire experience. Vocalists Foreignlocal and Virr both made appearances singing their respective collaborations and returned to the crowd after to hype everyone up. It was one of my top sets to see and ended up being one of my top performances of the entire weekend.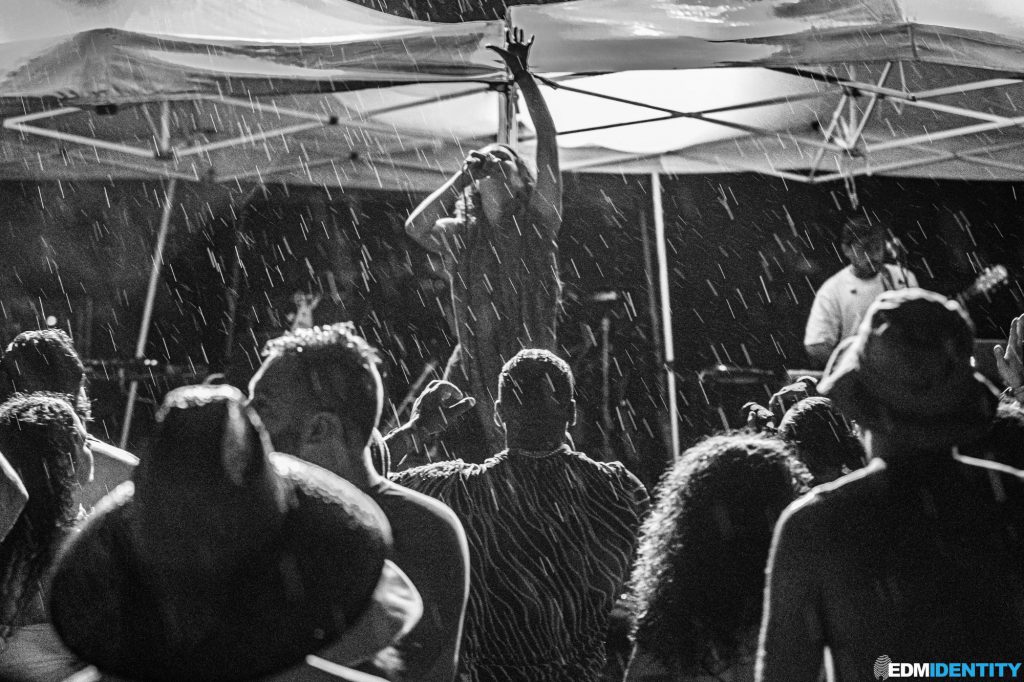 The rain did not let up Friday evening, sidelining live sets from Neil Frances, Washed Out, and Chromeo; however, they still performed DJ sets.
I was initially a little disappointed because I was so excited to hear my favorite songs from these artists live, but there was nothing anyone could do. The weather had other ideas, and organizers proceeded the best they could. The fact artists could switch into DJ mode, SSBD crews set up the stage to accommodate CDJs, monitors, and more was a testament to their professionalism and ability to work on the fly.
I also accepted these audibles of the night as an opportunity to surrender to the weather and go with the flow. Although live performances would have been phenomenal, there is something special about an artist's DJ set and the freedom it gives them to play outside of their discography while also including their originals.
The But Circus was always the place to be the late night, early morning, and Friday came to a close with Polyrhythmics and Diggin Dirt. This stage was an adaptation from last year's But Jungle and saw a ton of fun upgrades. There was a charismatic But Circus Showmen, a Sideshow stage with performances between sets, an all-star marching band called The Brass Cheeks, and top-tier production with Zach Schwartz of Schwartz Productions on Lights, Thomas Condry of Trip Current on Visuals, and Bryan Prusiensky of Tapeheads Audio on sound. All of these factors culminated in creating one of my favorite stages of the weekend.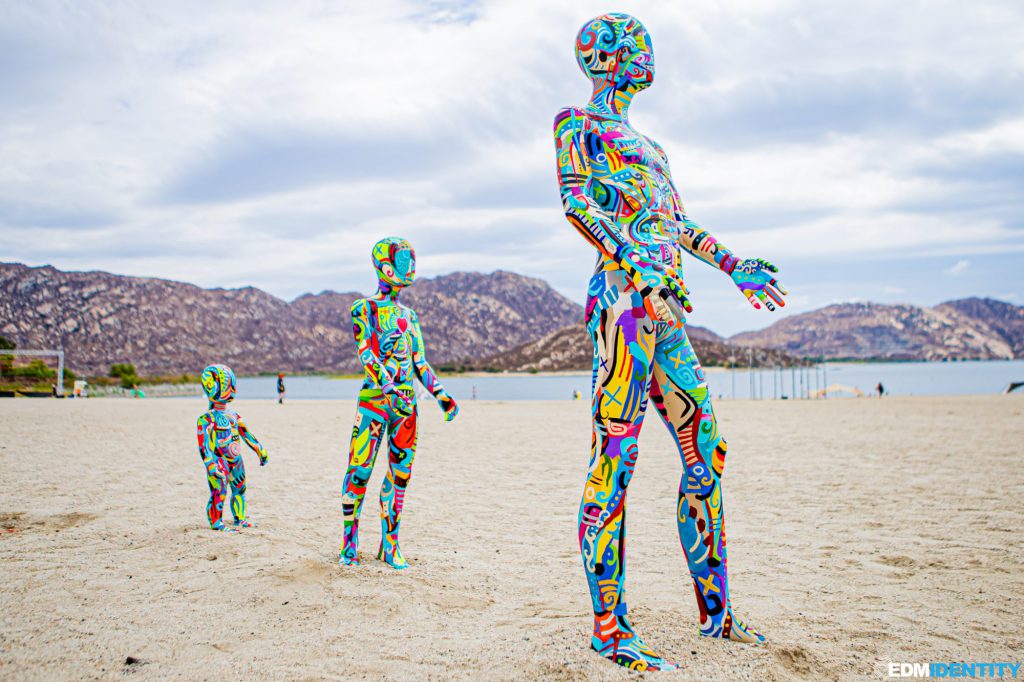 Saturday was full of incredible music, from the early lakeside sets surrounded by art to the main stage sets at the Same and Different stages.
My day started lakeside exploring the different installations on the sand while listening to sets from Poolside and The Brother Macklovitch. One installation created by Tyson King was brightly painted mannequins. Three of them placed one in front of the other—one a baby, the middle an adolescent, and the leader an adult figure. The venue's rocky outcrops and sandy landscape contrasted the bright colors and made the installation pop. The other installation was created by Collin Worrel of Build.Create.Inspire and featured a series of standing triangles with geometric designs on each side. As you engaged with the installation from different angles, the triangles lined up and created a larger unified design. Seeing the park come to life with these intricately designed art installations was cool.
There was no shortage of stellar music on Saturday, and highlight sets included Frameworks, The Funk Hunters, Polish Ambassador, and Emancipator.
Frameworks opened the Different Stage and set the bar high for the second day of music. There was more than enough room to dance and get into a flow as Frameworks commanded the stage with their captivating performance. Energy levels continued to grow as Frameworks ended, and you could hear the rumble of The Funk Hunters begin at the Same Stage. Their combination of bass and glitch hop elements with hip hop verses made for an entertaining set. They brought out Chali 2na, who rapped over a handful of songs and freestyled for a solid couple of minutes.
After The Funk Hunters, I went into a two-and-a-half-hour trance because of Polish Ambassador straight into Emancipator back to back. These two bookings and how they were worked into the set times were pure magic. Their sound design includes downtempo, trip-hop, electronica, and so much more that made the time pass so quickly that I felt like I was floating in a dream.
They were so good that I missed the rescheduled BIIANCO set from Friday, and instead of beating myself up about it, I continued to remind myself to go with the flow and to where the music drew me. I wouldn't call it a regret, but I did want to see BIIANCO as they were another one of my top artists to see over the weekend, but they do have a Fall tour coming up, and I will not miss that.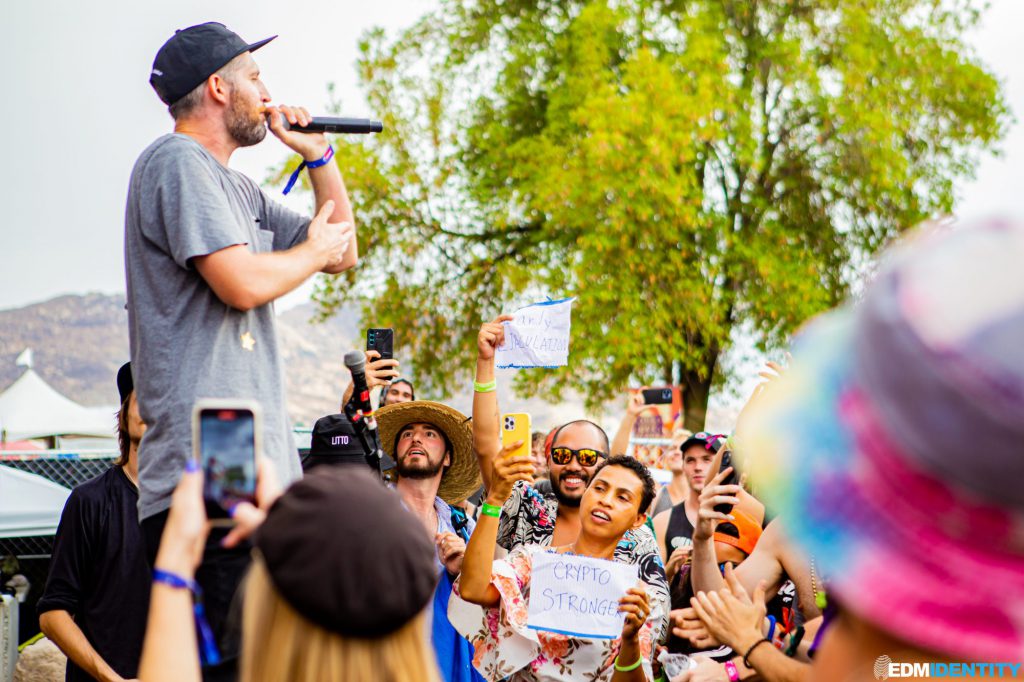 Although the festival was coming to an end on Sunday, I was ecstatic to see my most highly anticipated set of the weekend, Harry Mack.
I cannot speak more highly of Harry Mack. He is an out-of-this-world freestyle rapper most well-known for his crowd work and ability to freestyle based on random words the crowd throws at him. When I saw that he was booked on the lineup, I knew I could not miss his set, and he performed on my favorite stage, the But Circus.
There is no word Harry Mack can't weave into an artistic and powerful freestyle. It's unfathomable how he can do it with such ease. Crypto, easy. Platypus, try again. Ring Pop, done. Rubber ducky, onto the next. It's a testament to his skill and dedication to hip hop that made his performance a jaw-dropping experience. He free-styled his entire set of 45 minutes, and it was only cut short due to rain. And, in true H Mack fashion, he ensured no one left bummed, shouted out the SSBD crews, and told everyone to spread love and to take care of each other. What a dude.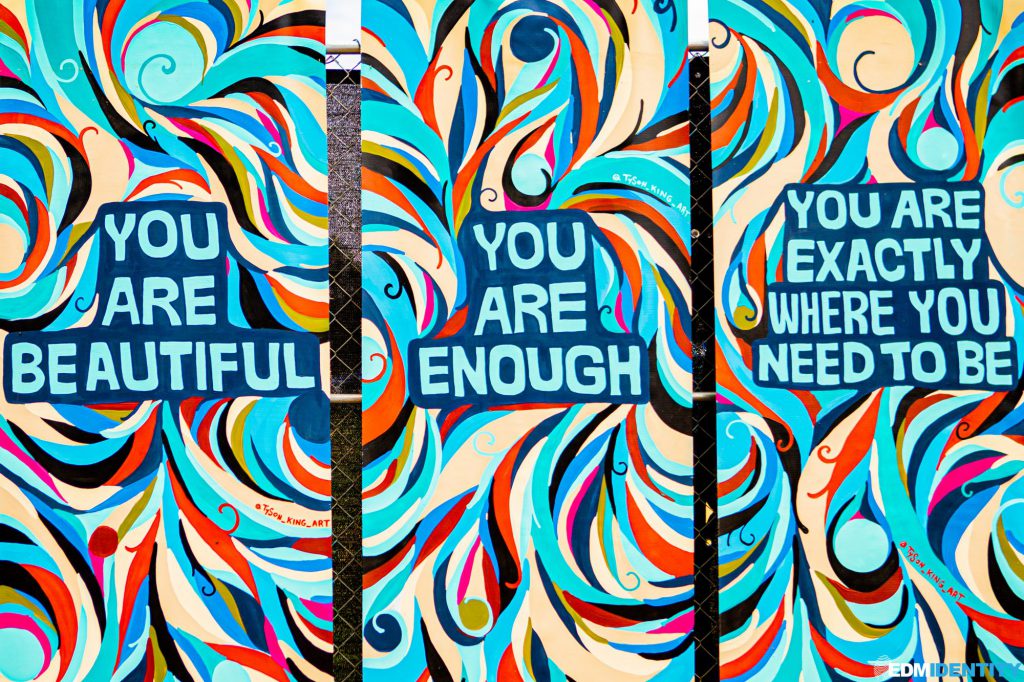 When Same Same But Different finally came to an end, I already felt myself in an early stage of reflection.
To camp for five days through weather like that, I was reminded nothing could come between me and music. It brings me so much happiness that it would take more than a hurricane, lightning, a torn canopy, and then some to even come close to negatively impacting my experience. To share this challenge with everyone present was a memory I will cherish forever.
My experience at Same Same But Different showed me that positivity, a love for music, and adaptability will allow you to thrive in the face of even the harshest of environments. To the SSBD crews, the management, the production, the volunteers, and the vendors, I cannot thank you enough for seeing the weekend through with radiant positivity. The endless hours of work have not gone unnoticed and are admired dearly by many.
To the attendees, thank you for riding the high vibes. For never letting a little hurricane disrupt your smile and for always dancing through it. I met so many new friends, bonded deeply with old ones, found endless new music (shouts Vincent Antone), and now I have a better understanding of what I can handle in festival life and beyond. Lake Perris is a beautiful venue; I love that SSBD can call it home. I cannot wait to see what the squad has in store for next year. I will be there, and I hope you are too.
---
Connect with Same Same But Different on Social Media: