Carl Cox left Burning Man early and flew to San Diego for an exceptional edition of FNGRS CRSSD's NGHT MVS in the Park.
---
Few artists in the scene can lay claim to the title of king quite like Carl Cox. While he might be most renowned for his legendary house and techno sets that have graced some of the world's most iconic venues, he's also touched on everything from disco to drum and bass over the years. But if there's one thing that's defined this British DJ and producer, it's the fact that wherever he goes and whatever he plays, his infectious energy, uplifting attitude, and beaming smile are carried right along with him.
Having caught Carl Cox a number of times over the years at various venues and festivals, it initially was a sad day when FNGRS CRSSD announced that he would bring his Carl Cox Invites show to San Diego for an edition of NGHT MVS in the Park on September 2. Its date was smack dab in the middle of Burning Man, meaning that I wouldn't be able to attend – but due to some life changes that happened a month after the announcement, my schedule cleared up, and I couldn't help but attend.
While many of FNGRS CRSSD's shows at Petco Park's Gallagher Square have taken place on Saturday or Sunday, this one was on a Friday, and it started at 4pm, before many people were even off work for the weekend. This made arriving at the venue early enough to catch Lee K and Chelina Manuhutu difficult for myself and many others, but soon enough, I was at the venue and ready to dance the rest of the night away.
Upon my arrival, there was a pretty sparse crowd, but the vibes were on point at Gallagher Square.
I assume many attendees were at work or were elsewhere during Labor Day Weekend, considering Flume was playing just a few miles away, but as the evening hours set in, the crowd did begin to swell quite a bit. This was optimal for me as someone who isn't a fan of huge crowds.
I could quickly navigate the main portion in front of the stage and dance with friends, grab drinks with ease, and even when the venue began to fill up, there was never a line for the restroom either. Gallagher Square can be a tough experience when the venue is bursting at the seams with people, so it was a breath of fresh air – not to mention it made the atmosphere far more intimate.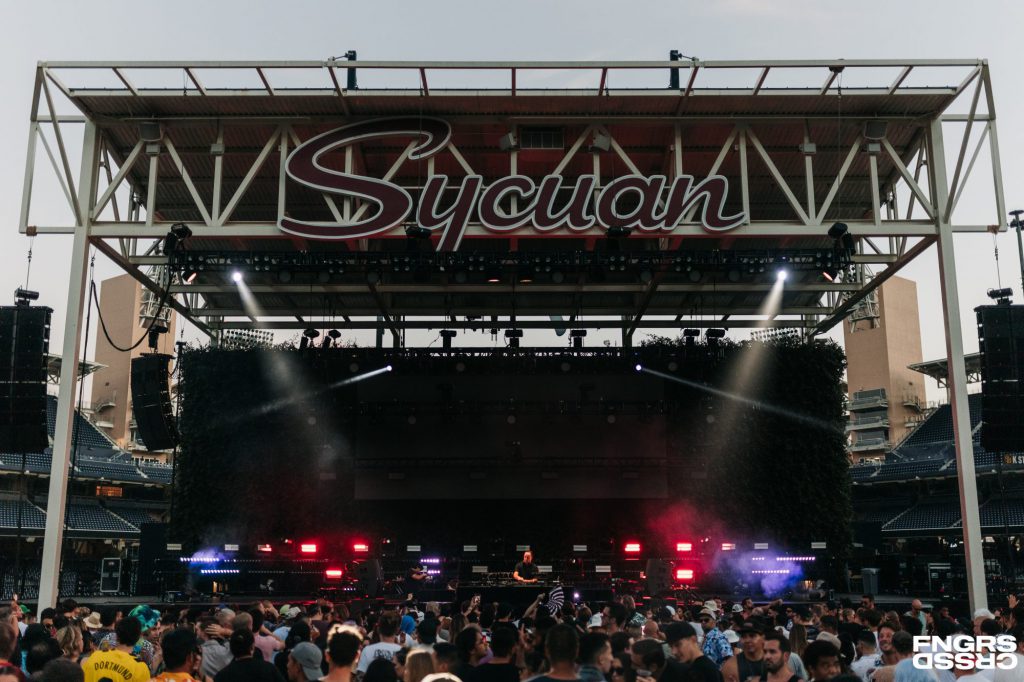 The closing minutes of Chelina Manuhutu's set were fantastic and led to another icon who would join Carl Cox for the night, Sasha.
Much akin to the man of the night, progressive pioneer Sasha has done everything under the sun since he first broke onto the scene decades ago. It's always a treat to see him play a solo set, especially since the Last Night On Earth label boss is typically paired with fellow legend John Digweed when I've had the chance to see him. Sasha masterfully guided the crowd through with tunes that ranged from electronica to progressive; it was pure, unadulterated, electronic bliss as the hot sun dipped below the horizon.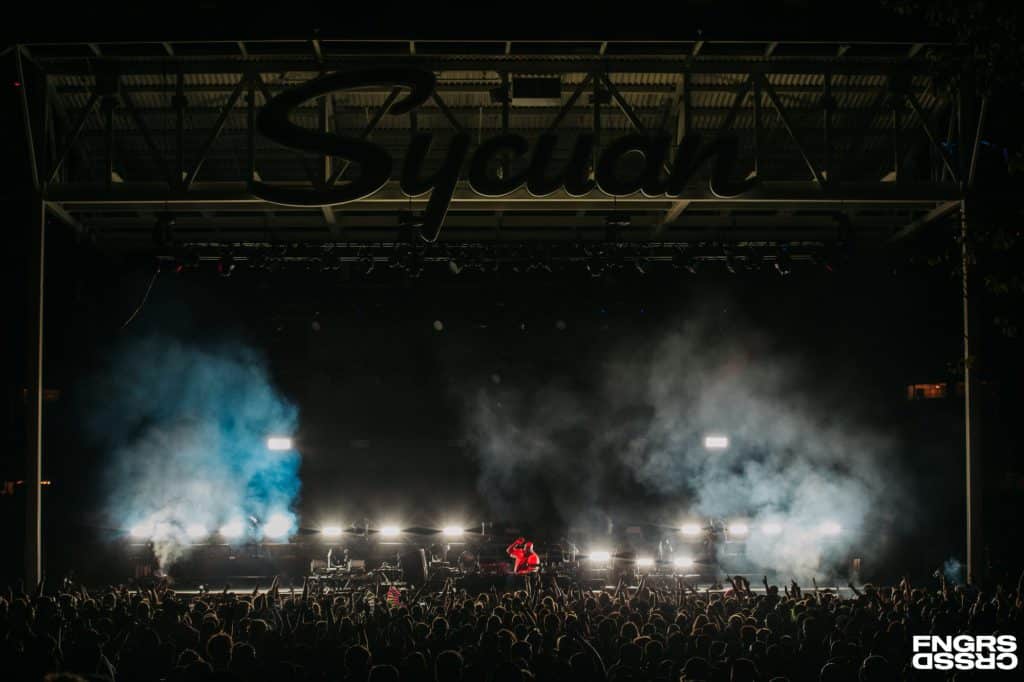 Then, the party really kicked into high gear as Carl Cox took the stage.
Donned in a Padres jersey with "Oh Yes, Oh Yes" on the back, Carl Cox spent a few minutes up on stage with his longtime friend Sasha before taking control of the decks himself for the next three hours as he played out highly-curated techno tunes. While I did my best to be the person who was attempting to Shazam what he was playing, I found myself absolutely entranced by the set and just letting every stress in my life wash away as the rave took over.
It's insane watching this master of his craft spin a set. In fact, I'd go as far as to say that few can compete with his abilities as a DJ, especially those from the current era. This isn't just about Carl Cox's technical skill, either, because while he's surely able to impress by layering multiple tracks over each other and mixing them with perfection, he also understands how to build the night with deep cuts.
This isn't meant to be a dig at other artists in the scene, but it is something that's been noticeably lost over the past decade as the community has shifted to a producer-first mindset. Carl Cox bucks that trend repeatedly with his remarkable performances like the one in San Diego that night, only further proving that the best parties are the ones where you just let the DJ take control and guide you to a different state of mind.
My only hope is that more artists in today's scene can aspire to control dancefloors quite as he does – and if you haven't yet experienced a set from Carl Cox yet, there's no doubt in my mind that you should do so whenever you get the chance.
---
Follow FNGRS CRSSD on Social Media:
Website | Facebook | Twitter | Instagram | SoundCloud | YouTube