Bass music mystic Khiva shows off her elevated sound with the stunning three-track EP, Fever, out now on Drama Club Recordings.
---
Khiva has become a household name for those immersed in the deep dubstep scene – and for all the right reasons. She brings an out-of-the-box approach with crafty lyricism, incredible flows, and captivating beat production and has only continued to spark upwards. From In The Quiet and tracks like "Swampmonster" to performances at festivals like Bigfoot Electro and Lightning in a Bottle, there's seemingly nothing getting in Khiva's way. On top of that, she also runs her imprint, Dark Dream, and recently dropped "Love Note" and "Blood Bank" for fans to gravitate to.
Now, Khiva is back with a whole new approach to her stylistic tunes with her new EP on Drama Club Recordings, Fever. There's a level of personality in each of her tracks as she creates mind-melting dubstep beats that work in harmony with her vocal sway, making listeners feel more connected when dancing to the tunes. Fever puts this on display as Khiva explores her vocal-influenced side. The title track is filled with gorgeous yet haunting melodies that compliment the grinding synth waves and drum patterns while also bringing hot and heavy tonalities fitting for the title.
"Symptoms" creeps in with Khiva's clever rap styles with effortless switches of flow patterns across the grinding, gasping-for-air basslines. "Try" wraps up the EP with an intricately crafted experimental instrumental tune with lots of deep, cerebral waves and frequencies, all encapsulated with a high-energy vocal line with an echoing chorus, mixing and matching the eclectic yet siren-style vocals Khiva brings to the table. Every line is a banger, and every tune is bass-face-worthy.
Follow Khiva on social media, stream Fever on your favorite platform, and let us know your favorite track below!
Stream Khiva – Fever EP on Spotify:
---
Khiva – Fever EP – Tracklist:
Fever
Symptoms
Try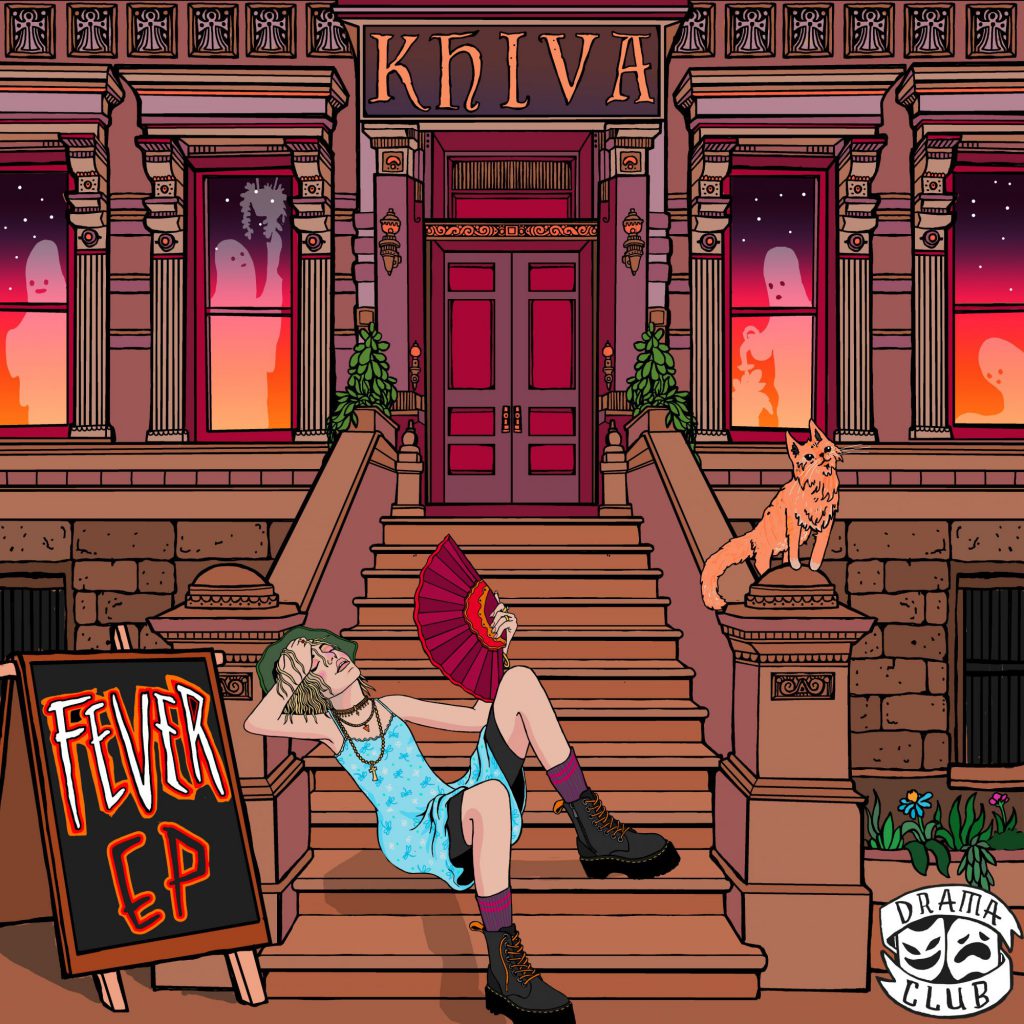 ---
Follow Khiva on Social Media:
Facebook | Twitter | Instagram | SoundCloud