Khiva continues to win over hearts in the scene and we caught up with her at Bigfoot Electro to talk about her festival experiences and more.
---
From her music releases to her live performances, it's been clear that there's no one in the scene who does it quite like Khiva. Harnessing an aura that is uniquely her own, both in her music and her personal style, this queen of dubstep has always been in her own lane. While many fans may have discovered Khiva through her releases and streams with Truth's label Deep Dark & Dangerous, she's self-released her recent records on her own imprint, Dark Dream Records.
Few producers are creating both the beats and the vocals to go along with them and Khiva does just that on many of her tracks where minimal dubstep meets girl-boss hip-hop. As busy as she's been in the studio, this year has already seen appearances from her at festivals like Okeechobee, Lightning in a Bottle, and Sonic Bloom, and there are plenty more on the horizon.
Prior to Khiva's killer set at Bigfoot Electro in Tennessee, we got the chance to catch up with her and pick her brain. Overlooking the stunning green mountains of the venue as our interview backdrop, we dove into her festival experiences, growth as a producer, inspirations, and more. Be sure to stream her most recent single, "Blood Bank," on Spotify and read on for the conversation!
Stream Khiva – Blood Bank on Spotify:
---
Hi Khiva, thank you so much for taking the time to chat with me today. You've already played a bunch of exciting shows this year, like two sets at Okeechobee, playing DEF with Ternion Sound, and you just got back from LIB. What experience has stood out the most this year?
It was my first time experiencing LIB, and it was cool to play alongside such a diverse lineup with so many different kinds of music and many live acts. I also got to meet so many amazing people from all over the world, and everyone was just amazing. But everyone everywhere this year has been amazing, honestly! Everyone has been so hospitable and receptive to my new music, which has been so awesome. 
There's a pretty big difference in size between a festival like Lightning in a Bottle compared to here at Bigfoot Electro. Does it feel significantly different energy-level-wise when you're playing a more intimate festival like this one?
It's definitely one of those things where you have to read the vibe when you get there, you know, and whatever energy you take in from it is what you're going to give back. Sometimes you show up with a whole idea for a set, and you get there, and then that's just not happening, but not in a bad way! It just maybe needs to be taken in a different direction. 
There's also a huge difference in crowd vibe between day and nighttime sets. During the day at LIB, for example, there might be more people hanging out, maybe just stumbled on my set, whereas at night, it might be more of a crowd familiar with my style. Or at least somewhat knows what they're getting themselves into.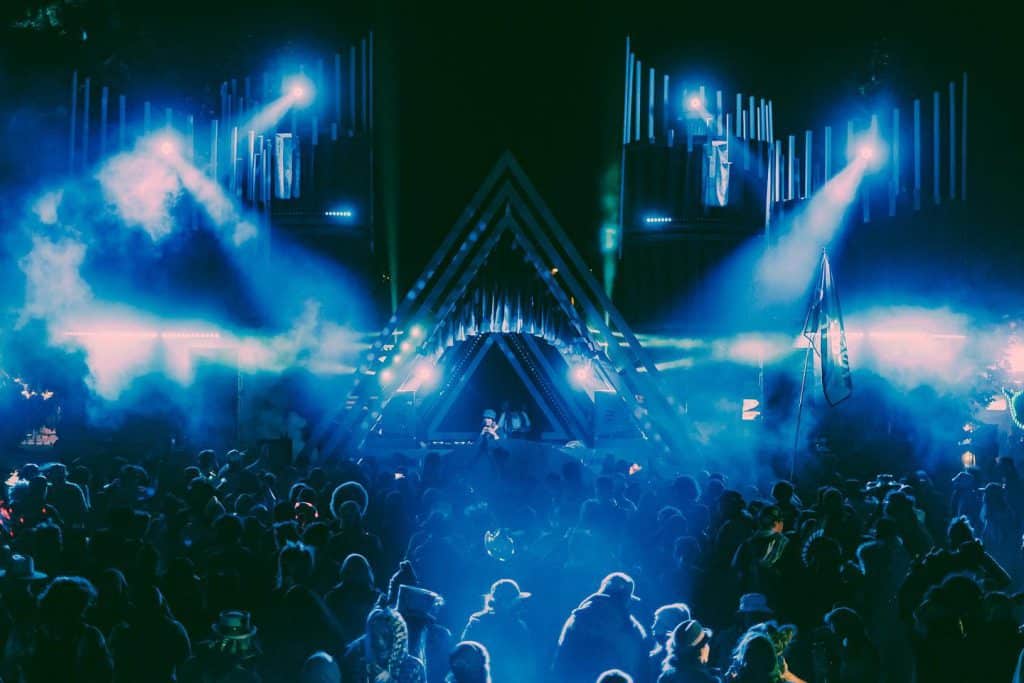 Can you walk us through your preparation process when you're getting ready for sets during a massive weekend like this one?
Since I've been lucky enough to play a day and a night set at multiple events this year, I've categorized a lot of things into a day and a night folder. The natural vibe of the day vs. night sorts itself out in a way. I like doing more of my live stuff during the daytime sets. 
Like I said before, the energy you take in is what you'll give to the crowd, and you have to pull from what's going on when you get there. I relate it to when people are method actors. It doesn't necessarily mean they're feeling a certain emotion at a certain time, but you are pulling from that—your own emotions and music and what you want to convey through your set. 
You have several other festivals on the horizon, including Electric Forest, Outlook, and Sonic Bloom. How do you maintain a healthy work-life balance on the road? 
Balance is something you have to work your entire life for, right? I've been touring for quite a few years, and I've always traveled a lot, so I've been used to that aspect. Lately, it's been more important than EVER when I'm at home that I make sure to utilize every second to not be just working or constantly in the studio. It's finding a balance between the other aspects of life that make me whole because if I don't have those, it's easy to feel burnt out and lost from that inspiration and drive. Trying to be healthy and eat healthy has always been a thing, especially now that I'm older. 
Now that we've looked at the future, let's dig a bit deeper into your artistic journey. Can you share some of the first artists you discovered who led to you falling in love with bass music?
My first major fest was Shambhala, and that really changed everything. After it, I discovered a lot of UK artists, and I discovered Truth. I definitely connected the most with that minimalistic dubstep and the UK sound.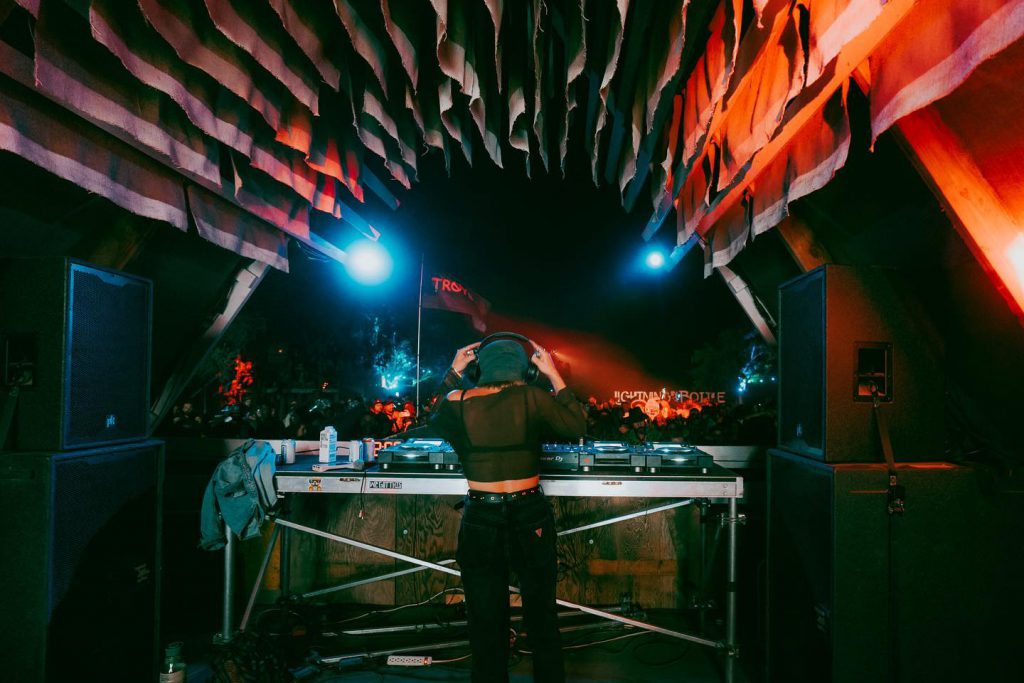 Was there a specific moment you realized you wanted to pursue a career as a producer or was it something that naturally evolved over time? 
When I think about it, it's like, how did I get here? But I remember when I first started downloading a bunch of different DAWs, and I didn't know what the hell I was doing. I've never been a technologically advanced person, and I had a shit computer. I went on a trip to Guatemala and vowed I would learn to make music. My computer promptly died. [Laughs] 
So it was probably six months to a year before I got a new one and started grinding at it again. Eventually, I got FL which is what I use now, and after a lot of trial and error, here I am.
What has your experience been like as a woman in the scene?
Everyone is going to have a different experience. Mine has been that you're going to have times where you're seen differently, whether it's about being a woman or just being/doing something different from the norm. I always like to say lead by example and be the energy you want to see and reciprocate, so I try to do that. 
But it is amazing to see and feel such growth in the representation of women in the scene and so much more accessibility. Because growing up, even though I was always going to shows and had a lot of friends who made music and whatnot, it didn't seem like an option for me. As I said, I wasn't super technologically inclined and didn't even know what electronic music was. So just being able to realize you can do that and lead by example is pretty awesome. 
Finally, just for fun, if you could collaborate with any artist on the planet, who would it be and why? 
My dream collaborations are super intense. My top number one would be My Chemical Romance or maybe Aesop Rock because he's a really big inspiration of mine too. Or some metal bands, something in the metal spectrum would be cool for me, but I would have to think about who exactly. That's also a sound I've been taking inspiration from in a lot of my unreleased music lately, so without giving away too much, definitely a metal collab. 
---
Follow Khiva on Social Media:
Facebook | Twitter | Instagram | SoundCloud