Danvers sails us to the edge of summer with Gently Ascending – officially out now on Justin Jay's Fantastic Voyage imprint.
---
Fantastic Voyage makes waves for artists to share innovative, unique beats within a sea of listeners. One of these artists is Danvers, one half of house/techno duo Kassian. Although he was anchored down momentarily during the 2020 pandemic, he recently explored new hardware horizons and joined Justin Jay's port of natural saturated rhythm, raising his sails in the breeze. With his live production focus on the helm of untieing the rope from the dock, Danvers uses LFOs and stylized breakbeats to randomize the complex polyrhythms on Gently Ascending. 
Danvers latest production quest has resulted in the appearance of nine impressive tracks, uplifting and challenging the sound pallet of what is commonly heard by house and techno fans. The distinctive release breaks the shore with simple progressive elements that stir up the regular thinking pattern for discovering sounds, allowing his audience to detach from the ground and move to a higher elevation. 
Starting the expedition, Danvers transposes LFO washers past the first buoy, which adds a twist with an ambient bassline on "Helices." Next, to mark the cadence on the map, "Acid Rattle" offers up an oscillating current that sea creatures can hear from the submarine's sonar in the deepest depths below. Then, "Polytool" presents a more relaxed listening experience, with ambient pads creating calm melodic step patterns within the production algorithm.
Soaring across the sea, the mood shifts as "Fastened" and "Broken Machine" solidifies the sustained notes and uses similar vocals for a refreshing jump into cool waters. Finally, catching more air within the sail, "Burnt" soothes the heart with an upbeat and optimistic tone and adds an extra layer to the solo journey across the deep blue.
As the listener sets their sights on land, "11th Step" tantalizes the mind with shuffling hi-hats and wet-delayed vocals, creating strong buoyancy as we head to the finish line, rushing into a warm "Glow." Finally, the title track, "Gently Ascending," offers an emotional sunset, shining a light on a unique destination that is not determined by time but by perseverance.
Check out Gently Ascending by Danvers on Spotify, download or stream the release on your favorite platform, and let us know your thoughts about his latest release on Twitter!
Stream Danvers – Gently Ascending on Spotify:
---
Danvers – Gently Ascending – Tracklist:
Helices
Acid Rattle
Poly Tool
Fastened
Broken Machine
Burnt
11th Step
Glow
Gently Ascending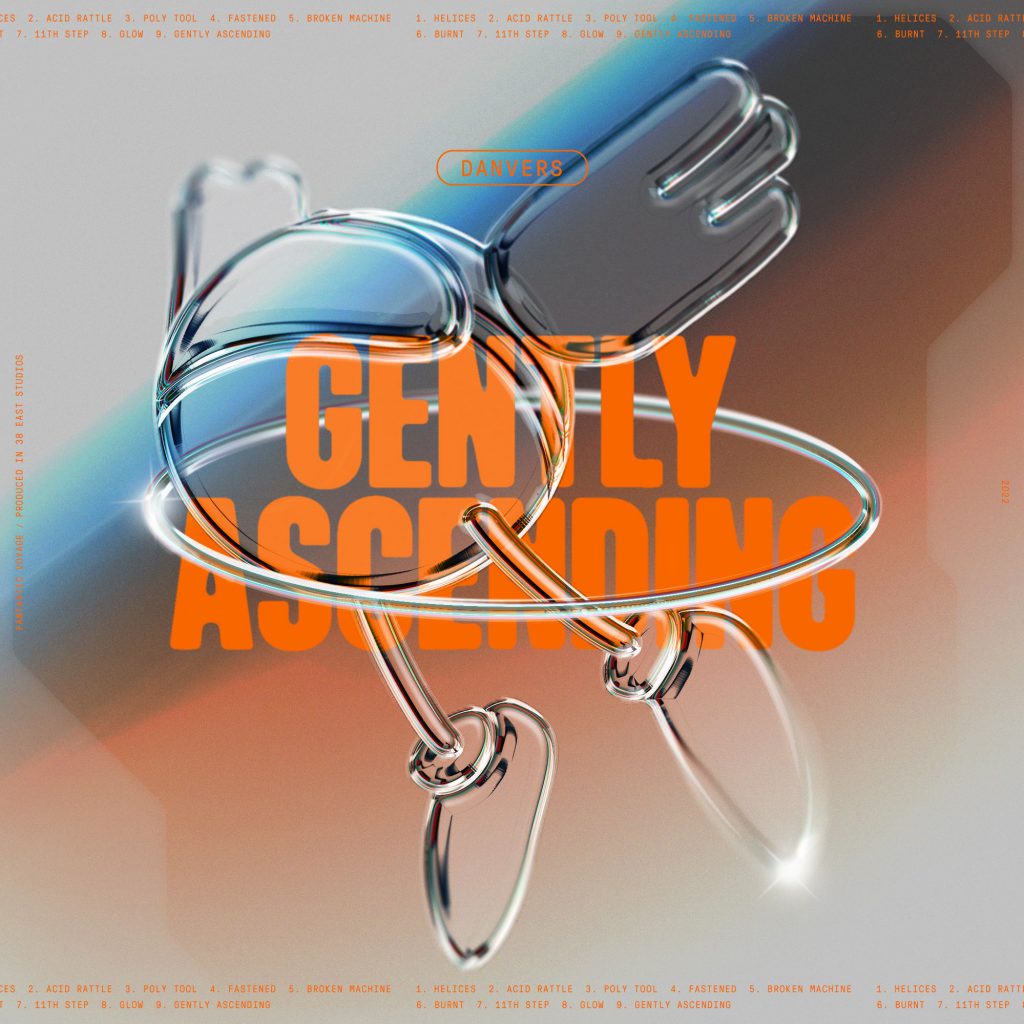 ---
Follow Danvers on Social Media:
Website | Facebook | Instagram | SoundCloud | Bandcamp