Loop Earplugs just might be the sweet spot of fashion, function, comfort, and value in the hearing protection space.
---
Hearing protection at clubs and festivals is of paramount importance, and we will preach this to all who will listen. While many people, myself included, will continue to recommend custom-fitted ear protection to those who party more than monthly, others simply can't bring themselves to spend the money on customs. Most off-the-shelf earplugs provide adequate protection, but so many also have flaws in comfort, fit, and style.
Enter Loop Earplugs, a new hearing protection brand on a mission "to break the stigma surrounding hearing protection." It's a pretty lofty mission in a space where it's hard even to get people to wear earplugs when it's obvious that they need them, much less in other environments as well.
Loop Earplugs has a well-thought design that results in a comfortable, stylish fit that simply works.
I never thought I cared about earplug style until I opened the Loop Earplugs packaging. The first thing I noticed was the carrying case because it looks cool and seems to be just the right size. So many packaged earplugs use the "canister case," which is fine, but it can be bulky to pack and carry. On the contrary, the Loop carrying case has a much smaller profile, almost akin to one for Bluetooth earbuds, and still does its job perfectly.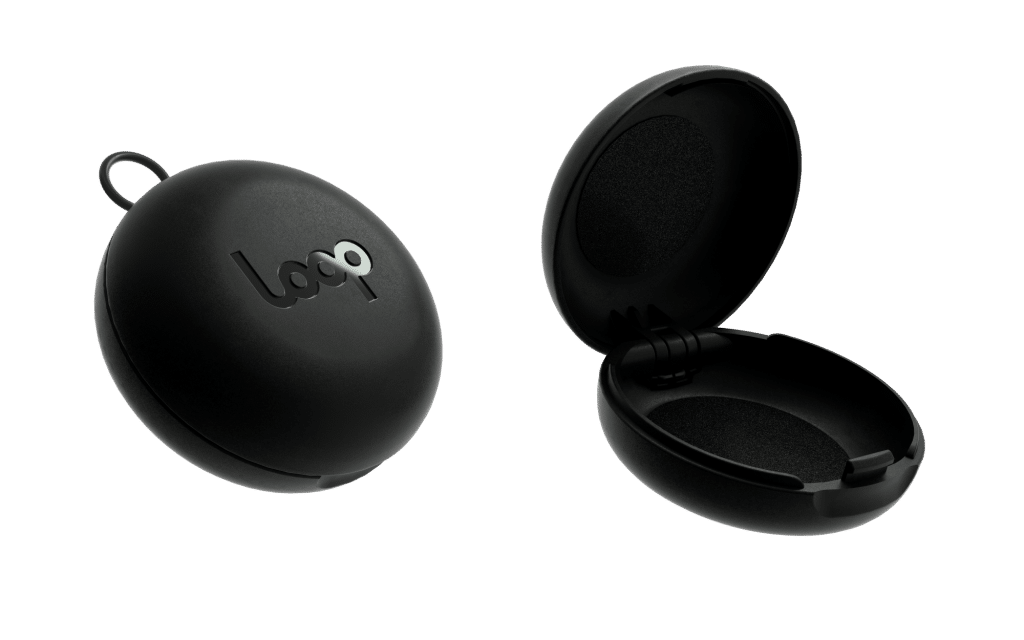 As I opened the case, the next thing I noticed was the style.
The different Loop options come in myriad colors, including the rose gold option pictured below, giving them some personality. Next up was putting these in my ear, which does have a bit of a learning curve. The secret to the Loop Earplugs design style is the "loop" (of course) that will be seen inside your outer ear instead of the typical uninspired end of a rubber cone sticking out. The loop, however, needs to be swiveled into your ear canal to then sit nicely in your outer portion, where it is held naturally in place and is now visible to others. Have no fear; Loop provides easy-to-follow videos to show you how to insert them correctly.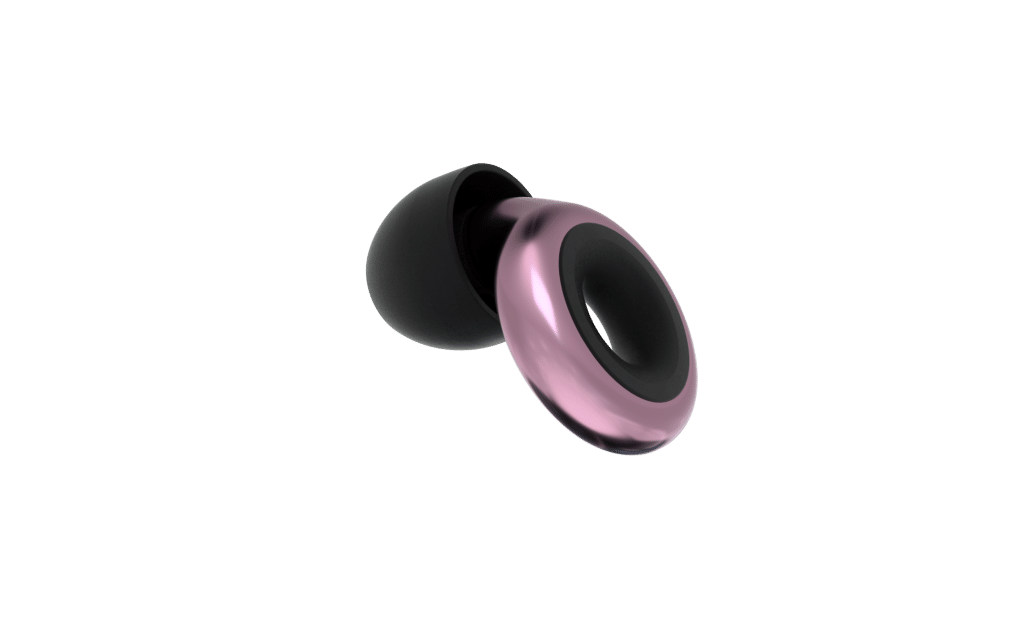 Loop Earplugs come in different models for different use cases, making the product line highly versatile.
Most readers of this blog should opt for the Loop Experience, and these are similar to so many others on the market in terms of noise reduction. These reduce volumes by 18 decibels and will be perfect in most club and festival settings. Then there's the Loop Experience Pro which has an added insert called "mute" for an additional 5 decibels of protection.
There's also the Loop Quiet line which is a unique product for when you want near silence. Not meant for the dance floor, I gave the 27 decibels noise reduction a try for sleeping in a noisy environment, and I was truly impressed. I've struggled with a number of different earplugs for sleeping at camping festivals, and these were the first ones that stayed comfortably in my ears all night. Emphasis on comfort!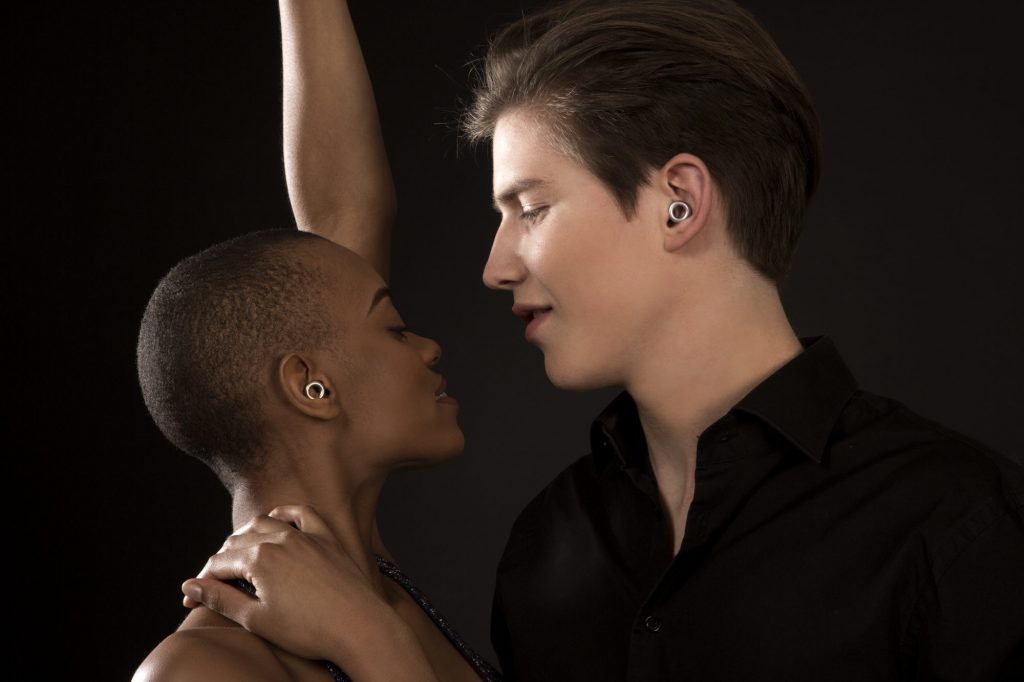 My time with the Loop Experience was a truly satisfying experience.
I wore the Loop Experience model to a show at Brooklyn Mirage to see how they would really perform. The nice thing about testing at this venue is the diversity of sound around the club. When I was up near the front, where the bass could be deafening, the beats were clear and smooth; and I could even still talk to my friends. When I was in the upper mezzanine, where the sound is more muted, I could still hear the music nicely. At both hectic bars and the quiet ones in the back, I could converse with the bartenders without removing the Loops.
Since I only got to wear each pair once, I asked some friends who had tried Loop Earplugs, and there was an absolute consensus that these are really well-designed earplugs that are fashionable and functional. I'll go further in saying that, at the listed prices, these are the best non-custom earplugs I've tried.
Loop Earplugs are available on Amazon or their website, and I would strongly recommend you pick up a pair if you are looking for new (or your first) earplugs for your next rave!
---
Follow Loop Earplugs on Social Media:
Website | Facebook | Twitter | Instagram | LinkedIn | TikTok