Los Angeles-based artist Stephen Disario takes his techno talents to Synthetik Sounds with the release of his latest EP, Rooted in Reality.
---
The techno scene in Los Angeles is thriving more than ever, with a plethora of artists championing the subterranean sound and curated events keeping everyone dancing until the break of dawn. One of the artists who has continued to reach new heights in that community is Stephen Disario, who co-founded Cognition in 2017 and has released a number of fantastic tracks over the years.
In 2021, Stephen Disario gifted techno lovers with the Sound The Alarm and As One EPs on Planet Rhythm. Now, after dropping "Stained in Pain" earlier this year on Tronic, he's returned to the forefront with the four-track Rooted In Reality EP. This time around, Stephen Disario looked to Synthetik Sounds for the release, a new label formed by 6AM Group, Ecilo, and Synthetik Minds that launched back in April.
Related: Learn more about Stephen Disario by checking out our Artist Spotlight on him!
Synthetik Sounds' goal is to highlight artists centered on the ethos of underground techno who create dark, hypnotic tunes in the genre, making Stephen Disario a perfect fit for the second release on the imprint. This is put on full display on Rooted In Reality as he explores everything from minimal grooves on the EP's title track to peak-hour moments on "Time." The high-quality percussion that Stephen Disario brings to his productions appears on "Blinker Situation," while "6AM" is the perfect track to play at that hour to keep your night rolling on strong.
Listen to Rooted in Reality on Spotify or your favorite platform, and make sure to follow Stephen Disario on social media to stay up-to-date with his latest releases.
Stream Stephen Disario – Rooted in Reality on Spotify:
---
Stephen Disario – Rooted in Reality – Tracklist:
Rooted in Reality
Time
6AM
Blinker Situation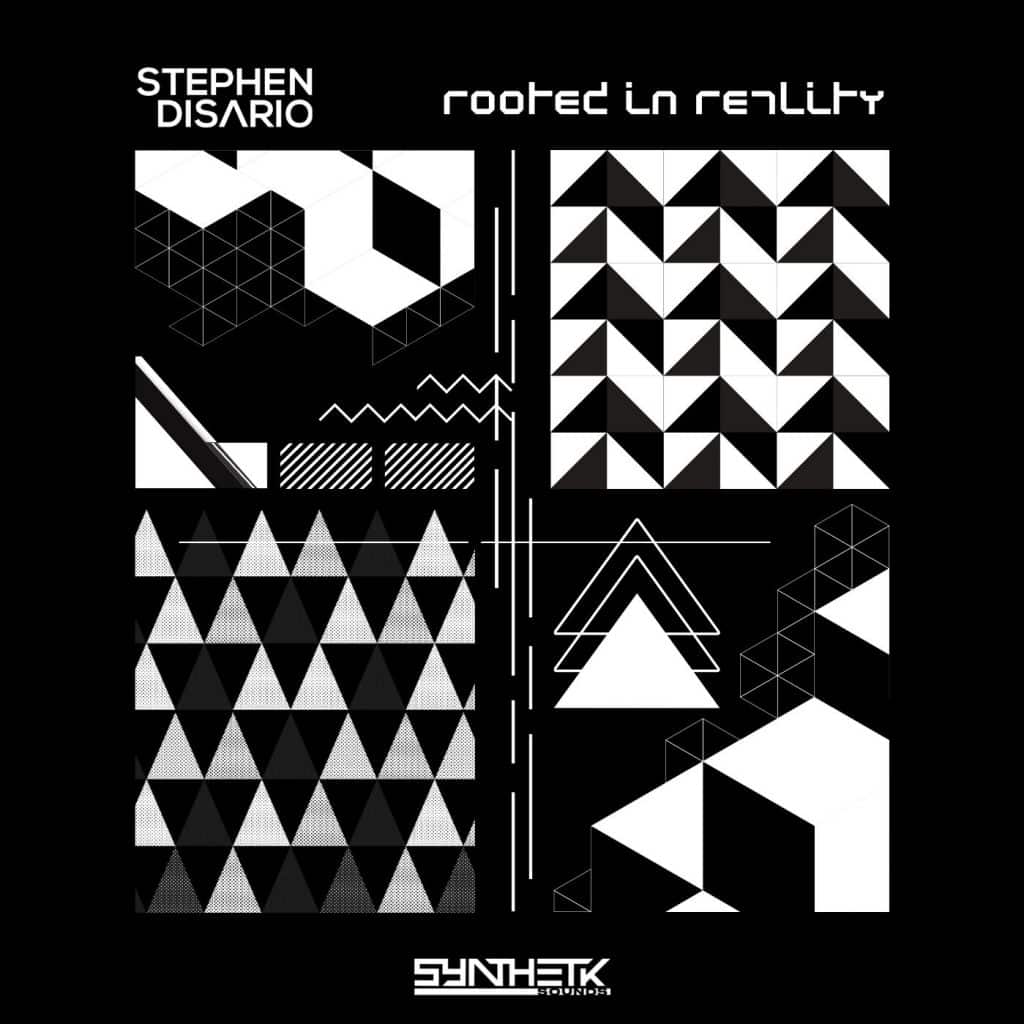 ---
Connect with Stephen Disario on Social Media:
Facebook | Twitter | Instagram | SoundCloud