Rawstyle couple Sickmode and Mish are "burning the dancefloor" with their collaborative RAVE LOVE EP on Aggressive Records.
---
On the rise in the rawstyle scene, the dynamic duo of Sickmode and Mish have brought their aggressive sounds to some of the biggest festivals, such as Defqon.1 and Gearbox Digital. Since Sickmode's hit release "Klaplongen" in 2019 and both collaborating on Mish's first track "One and Only" in 2021, both have exponentially grown in the hard dance scene and always get the crowd moving. More recently, Sickmode has been able to focus on independent production and helping Mish with her production after his 2019 split from Malice to produce their collaboration RAVE LOVE EP.
Out now on Aggressive Records, which is co-owned by Sickmode and rawstyle rager Rooler, the RAVE LOVE EP combines both artists' sounds and allows listeners to ride the wave of their romance with their on-theme track titles. The two also built up anticipation by dropping their title track during their first versus set this summer at So W'Happy.
The title track, "RAVE LOVE," brings the euphoric synths and Sickmode's signature samples that cut before and during the bouncy yet aggressive drops thanks to Mish's aggressive kicks. This tune encourages those to "fall in love at the rave." It uses melodies akin to Sickmode's previously released track, "GO STUPID," with the second drop reminiscent of his collaboration with Rooler "Club Banger." Similarly, the melodic synths of "YOU AND I" are in perfect combination with hard-hitting drops bass-heavy kicks.
"WE BURNING THE DANCEFLOOR" is the most hostile track on the EP, featuring raspy female vocals and echoic kicks, this collaboration is taken over by the unduly sound of Mish's powerful sound. It also matches the high energy of "One And Only," which dropped last year. Not only was this Mish's debut track, but it also marked the couple's first collaboration. This tune brings a vibrant end to this EP giving us hope for future fire releases from these two rawstyle artists.
Listen to Sickmode and Mish's RAVE LOVE EP on Spotify or your preferred platform, watch the music video for the title track on YouTube, and make sure to catch them at their next festival!
Stream Sickmode and Mish – RAVE LOVE EP on Spotify:
---
Sickmode and Mish – RAVE LOVE EP – Tracklist:
RAVE LOVE
YOU AND I
WE BURNING THE DANCEFLOOR
One And Only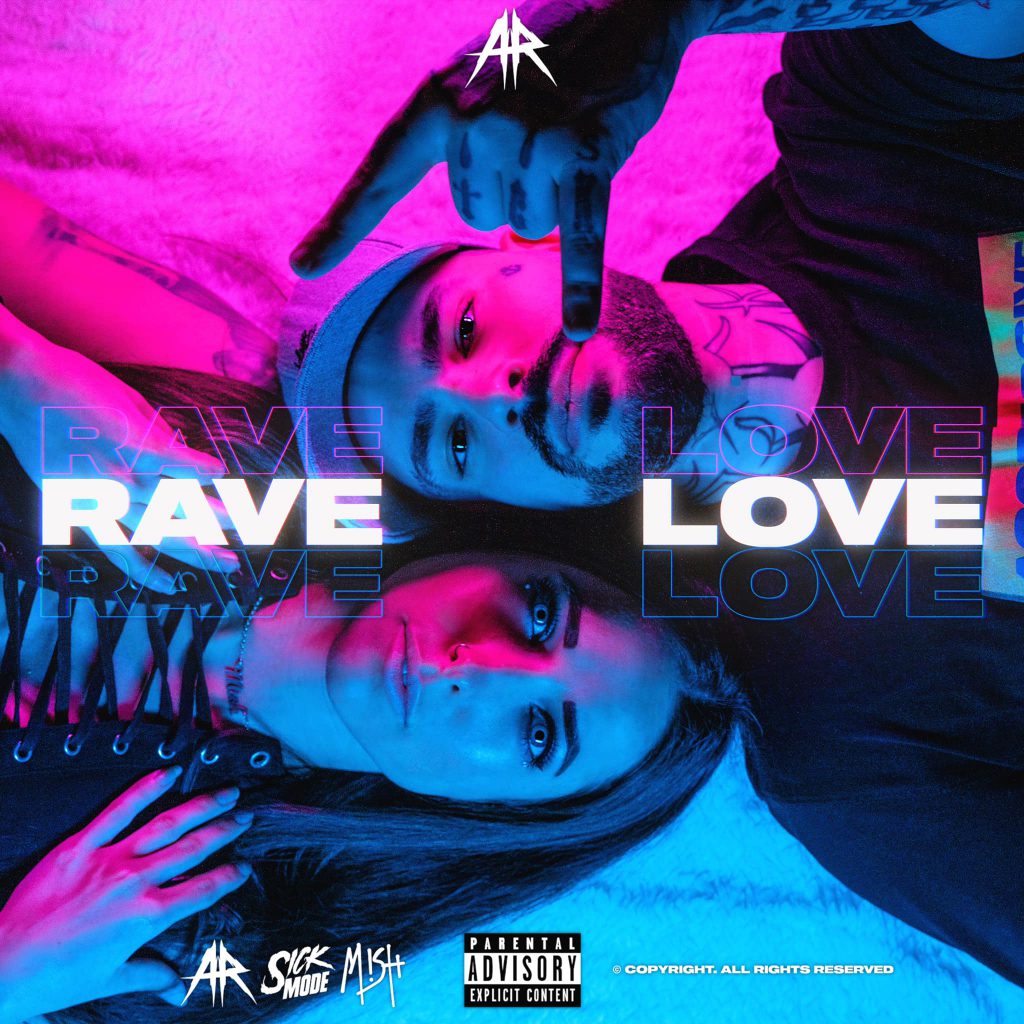 ---
Follow Sickmode on Social Media:
Facebook | Instagram | SoundCloud | YouTube
Follow Mish on Social Media:
Facebook | Instagram | SoundCloud | YouTube