Five years after the release of Funk Wav Bounces Vol. 1, Calvin Harris returns with the anticipated follow-up: Funk Wav Bounces Vol. 2.
---
It was just over five years ago when Calvin Harris dropped the album that defined summer 2017 – Funk Wav Bounces Vol. 1. It seems to be universal that everyone remembers exactly where they were the first time they heard the album's lead single, "Slide." Between Harris' euphoric production and infectious grooves, Frank Ocean's creamy vocals, and Migos' upbeat lyrical delivery, the song showcased a new, pop-heavy side that won over the hearts of longtime and new fans at the same time. Years later, Funk Wav Bounces Vol. 1 remains a permanent addition to summer playlists worldwide.
Before Funk Wav Bounces Vol. 1, Calvin Harris was known as the mainstage regular making festival-ready, big room tracks, but Funk Wav initiated a new era musically that added a whole new dimension to his artistry. All of a sudden, the same producer who had made the grandiose "Summer" and "Feel So Close" was now making radio-friendly dance pop tracks like "Heatstroke," and locking in collaborations with global superstars like Ariana Grande. Rather than sounding out of place though, this change felt natural and authentic – a pivot in a new direction for Harris' sound, as opposed to an entire uprooting.
It didn't take long after the release of Vol. 1 for fans to begin clamoring for its follow-up, which wouldn't come for five years. At long last, Funk Wav Bounces Vol. 2 has finally arrived, and it features everything people loved about Vol. 1 – and, unfortunately, not much more. Although Vol. 1 didn't necessarily access the same levels of nostalgia, passion, and bliss that were defining characteristics of his previous works like 18 Months, Harris made up for it by taking risks that set the album apart from anything anyone had heard from him before. Listening to Vol. 2, however, one can't help but wonder if Harris traded in bold stylistic decisions for safe, accessible production with the goal of appealing to as wide of a listenership as possible.
Harris' production doesn't take any major steps forward on Vol. 2, but the mixed bag of collaborations certainly serves as the highlight of the album. Much like its predecessor, Vol. 2 is packed to the brim with vocal features from chart-toppers and rising stars alike. "Woman of the Year" features empowering femme-fueled verses from Stefflon Don, Chlöe, and Coi Leray. Similarly, Jamaican songstress Shenseea's verse on "Obsessed" is one of the album's most exciting moments, as is the slowed-down and sultry vocal delivery from Jorja Smith on "Somebody Else." On "Nothing More To Say," Harris teams up with 6LACK and Donae'o to deliver an infectious disco-esque beat with some of the most flavor out of all the tracks on this album.
While Funk Wav Bounces Vol. 2 doesn't find Calvin Harris straying too far from the sound he created in Vol. 1 or taking any major risks, it is still an easy listen that can be played poolside or driving around with the windows down for a dose of good summertime vibes. Perhaps it's the case that Vol. 1 was so revolutionary to his sound that topping it would be an impossible feat, but it's hard to believe that Harris doesn't have more up his sleeve than what we've been given here. Calvin Harris built something special with the Funk Wav sound, and if he would focus on pushing the envelope beyond the limits of the mainstream rather than trying to appeal to it, there's no telling the masterpieces we could hear from him in the future.
Get a taste of what's in store on Funk Wav Bounces Vol. 2 by streaming or downloading it on your preferred listening platform, and let us know on Twitter what you think of the album!
Stream Calvin Harris – Funk Wav Bounces Vol. 2 on Spotify:
---
Calvin Harris – Funk Wav Bounces Vol. 2 – Tracklist:
Intro
New Money (feat. 21 Savage)
Potion (feat. Dua Lipa & Young Thug)
Woman of the Year (feat. Stefflon Don, Chloë & Coi Leray)
Obsessed (feat. Charlie Puth & Shenseea)
New To You (feat. Normani, Tinashe & Offset)
Ready Or Not (feat. Busta Rhymes)
Stay With Me (feat. Justin Timberlake, Halsey & Pharrell)
Stay With Me (Part 2) [feat. Justin Timberlake, Halsey & Pharrell]
Somebody Else (feat. Jorja Smith & Lil Durk)
Nothing More To Say (feat. 6LACK & Donae'o)
Live My Best Life (feat. Snoop Dogg & Latto)
Lean On Me (feat. Swae Lee)
Day One (feat. Pharrell & Pusha T)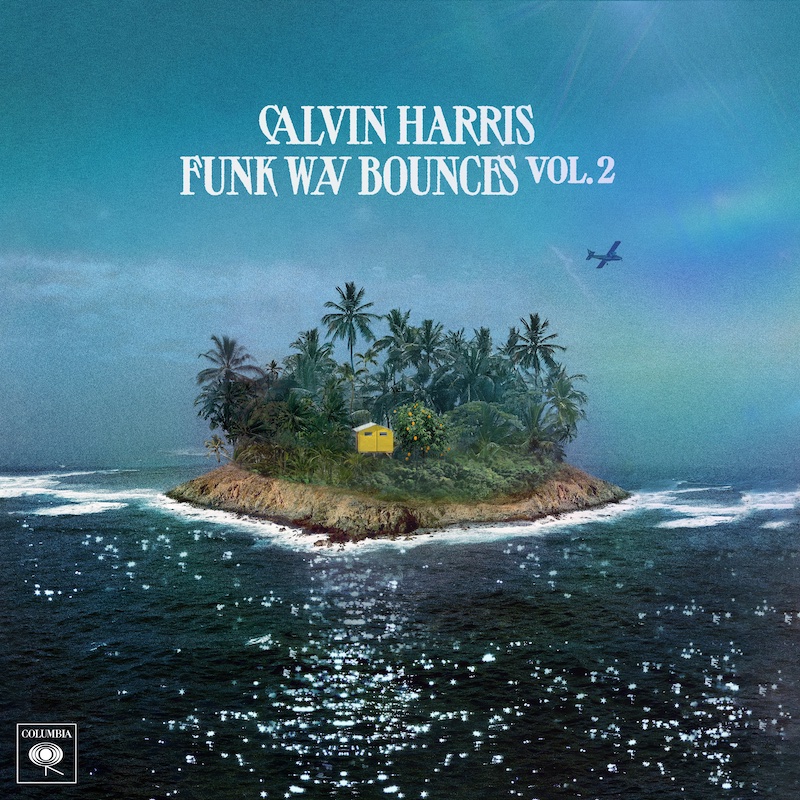 ---
Follow Calvin Harris on Social Media:
Website | Facebook | Twitter | Instagram | SoundCloud | YouTube