Following his latest partnership with Universal Music Group, Afrojack goes back to his roots to debut Afrojack presents NLW.
---
A formidable artist who has been a force in the electronic music scene for over a decade, Afrojack has an intuitive understanding of dancefloor energy and catchy hooks. His music epitomizes the exhilarating power of club culture and resonates with the crowd through all the driving melodies and uplifting anthems. After announcing his recent partnership deal with Universal Music Group, the Dutch DJ surprises fans with his latest seven-track EP, Afrojack presents NLW, out on his own imprint label, Wall Recordings.
The expertly crafted opener "123" kicks things off to spearhead an exciting entrance into the collection. Fans would immediately recognize this electrifying banger as a staple in Afrojack's festival setlists. Next comes the unmissable cut, "Moombah 22," which draws listeners into an all-time high adrenaline pump with its addictive beats to keep them fully immersed in the climax. Combining a high octane synthesis, Afrojack yet again demonstrates his dynamic capability in "Lasers" to deliver a bold statement. Listeners will be immediately transported into a deep dimension through staccato rhythms clasped by the track's twisted energy.
To add the icing on the cake, Afrojack teams up with a stack of esteemed dance artists on the rest of the record to send the listeners right into the feeling of late-night Ibiza parties. Together with R3HAB and MC Ambush, Afrojack serves up the club-ready track "Let Me See Those Hands" that will have the listeners almost instantly lift their arms to the pounding melodies. Next, as the title suggests, "DRUMS" immediately levitates into a ruthless percussion delirium with the hardcore drum and bass sound. Afrojack combines forces with Cesqueux for a searing offering that brings forth a raw intensity of an otherworldly beat work.
In the penultimate song, get wowed by the hard-hitting and thumping kicks of "Tech Wows" as Afrojack creates a frenetic rhythm with Sidney Samson to bring the dancefloor into a climax before cascading smoothly into an unyielding rush. Even on the final track, "Freeze," Afrojack teams up with Kura to deliver heavy elements of sophisticated grooves and glitch-like sound effects, reminding the listeners that the party has just started.
With every track loaded with solid electro drum beats and acid-tinged synth lines, Afrojack's signature production of complex layering results in a refreshing take on club music as you will find yourself swirling through the propelling tone and high octane sensibilities from start to finish. In all, this EP highlights Afrojack's impressive versatility in the studio, which he has so cleverly translated into festival anthem territory.
The collection of tracks in Afrojack presents NLW represents the DJ's response to the club-goers who are ready to let loose on the dancefloor once again. Stream the EP on your preferred music platform as you make your way right back into the clubs.
Stream Afrojack – Afrojack presents NLW on Spotify:
---
Afrojack – Afrojack presents NLW – Tracklist:
123
Moombah 22
Lasers
Let Me See Those Hands (With R3HAB & MC Ambush)
DRUMS (with Cesqeaux)
Tech Wows (with Sidney Samson)
Freeze (with Kura)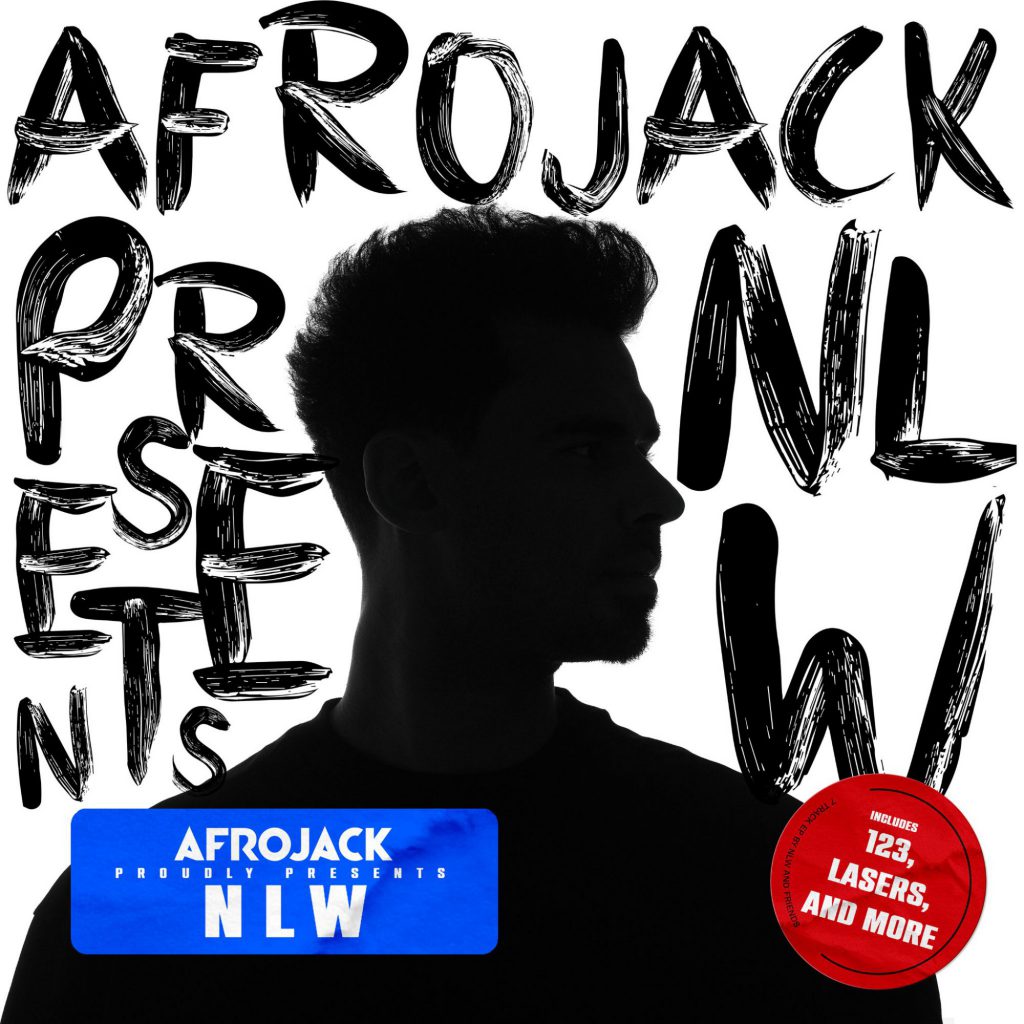 ---
Follow Afrojack on Social Media:
Facebook | Twitter | Instagram | SoundCloud | YouTube