House music maestro Dom Dolla is set to grace the stage at four colleges this fall during the Monster Energy Up & Up Festival Series.
---
After a stunning run in the spring that featured San Holo, the Monster Energy Up & Up College Festival Series has returned for another round this fall. The latest artist to join in on the fun is Dom Dolla, an artist who has captivated the hearts and minds of house lovers around the world and just dropped his latest stunner, "Miracle Maker" with Clementine Douglas.
Starting on September 13 at 4pm ET, the national competition will see student ambassadors at colleges sell as many tickets as they can to the show in 48 hours. There is an added difficulty level to this contest as the winning show for their school currently has no official date or location beyond the months that they will take place. The top four schools will win one of the Monster Energy Up & Up festival stops that are set to happen in October and November.
This unique experience gives student communities at colleges around the US the chance to flex their rallying abilities and win a special show with a top-tier headliner in the dance music scene. Additionally, student ambassadors co-produce the festival with event organizers to help give them the insight they need if they want to enter the event production space as a career after graduating.
The competition kicks off on September 13 at 4 pm EST. College students seeking music industry experience and internship credit can apply to be an ambassador via the Monster Energy Up & Up Festival website.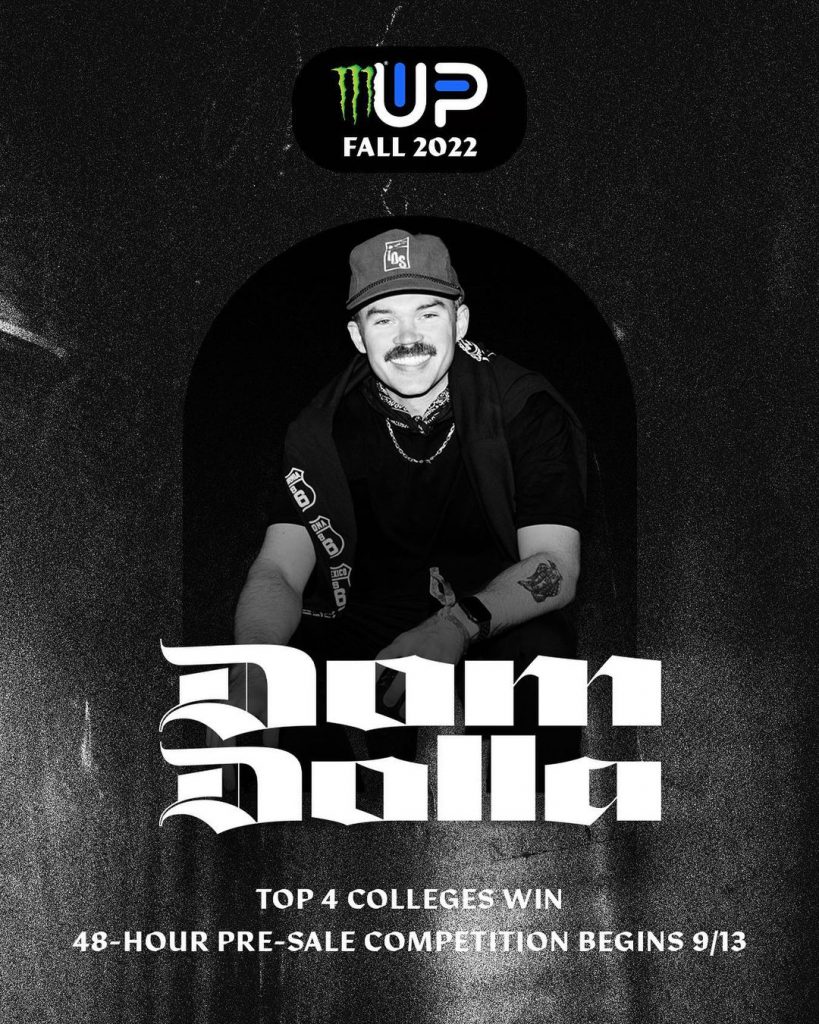 ---
Follow Monster Energy Up & Up Festival on Social Media: