V2 Presents' Das Energi is just around the corner, and if you haven't planned out your festival outfits, now is the perfect time to start!
---
Das Energi Festival is coming up soon, and everyone is buzzing with excitement! This annual event hosted by V2 Presents will run from August 12-13 at The Great Saltair overlooking the beautiful Utah salt flats. With gorgeous sunsets and three stages to dance at, this event will be a blast no matter what artist you see!
This stacked lineup gets the party going with deadmau5, Louis The Child, Tinlicker, Jai Wolf, and more. House lovers unite with Chris Lake, ACRAZE, Nostalgix, and Chris Lorenzo hitting the stage, as bass heads get to witness the mastery of Excision, Subtronics, Dion Timmer, Wooli, and Kayzo. Drum and Bass will also be in full swing as Fury + MC Dino return to the Synergy Station Stage, and Matrix & Futurebound and Delta Heavy bring the heat.
Though Utah is hitting a heatwave this summer, it's also important to note that the temperature drops in the evening by the salt flats. So, what do you wear to prepare? Have no fear because we curated a list of things to consider when picking out outfits and getting prepared. As always, the most essential thing to wear is a good attitude and the thrill of attending a festival!
---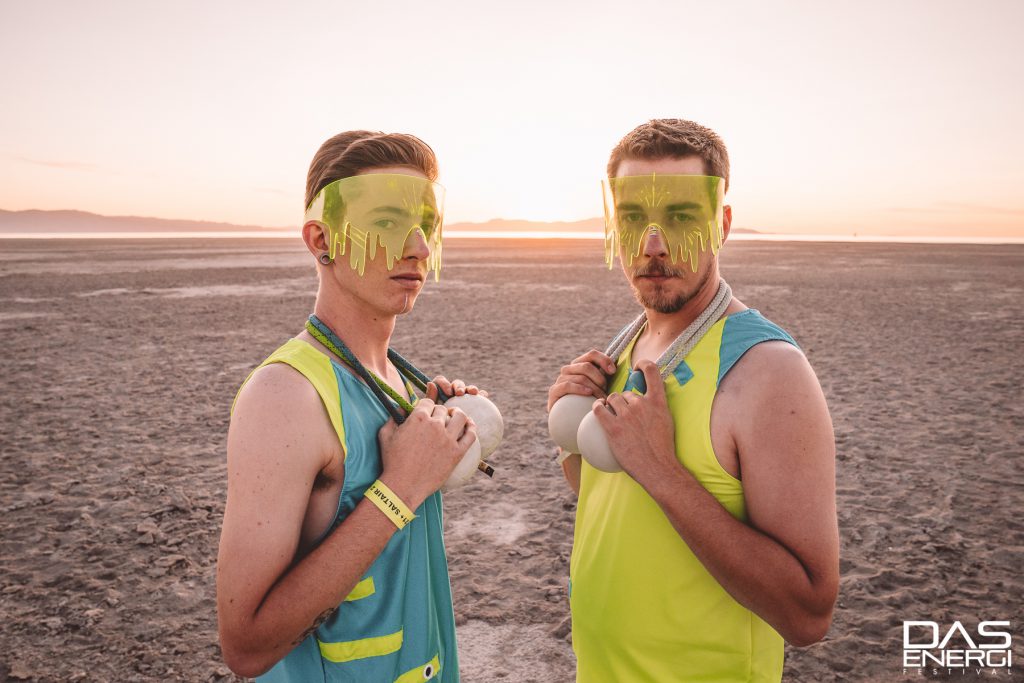 Color-tinted Sunglasses
If you've ever been to a festival, chances are you've seen these: Colorful, tinted sunglasses of all shapes and sizes, worn by men and women alike. At first, I was hesitant, as you might be, to wear something tinted, but it is a great way to change your mood and visual surroundings. You can find these types of sunglasses online or at the nearby SLC shops, Iconoclad, and Pib's Exchange.
---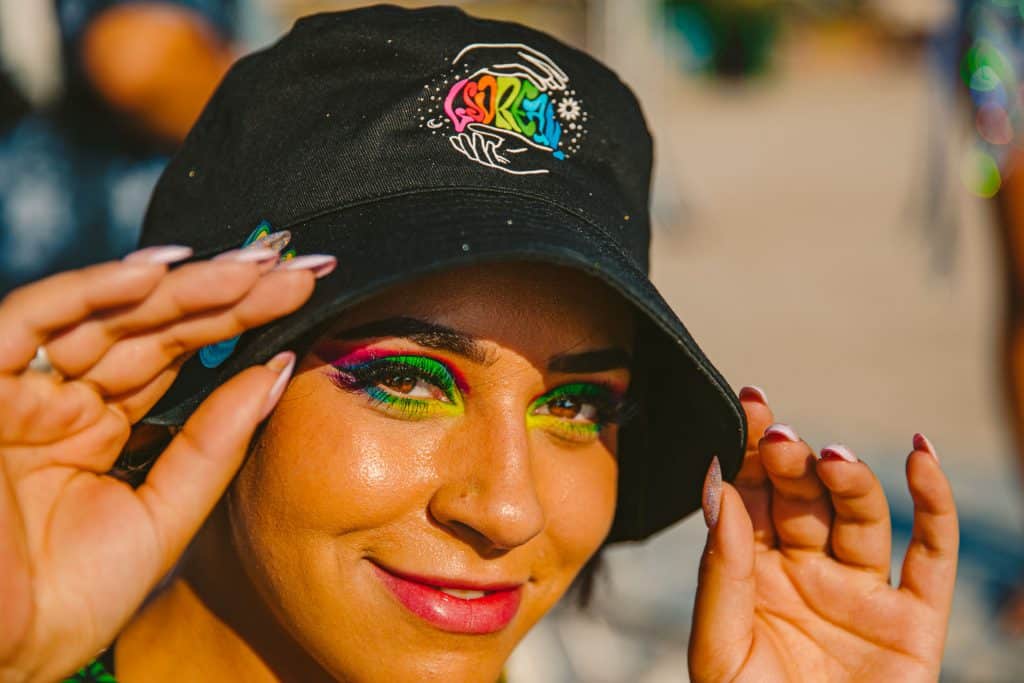 Bucket Hats
Goodbye 2016 flower crowns, hello bucket hats! Bucket hats are a great way to keep the sun off you while also having the chance to wear a cool print. If you want to get one before the festival, some great online vendors are The Elephant Tribe and Discodisiac.
---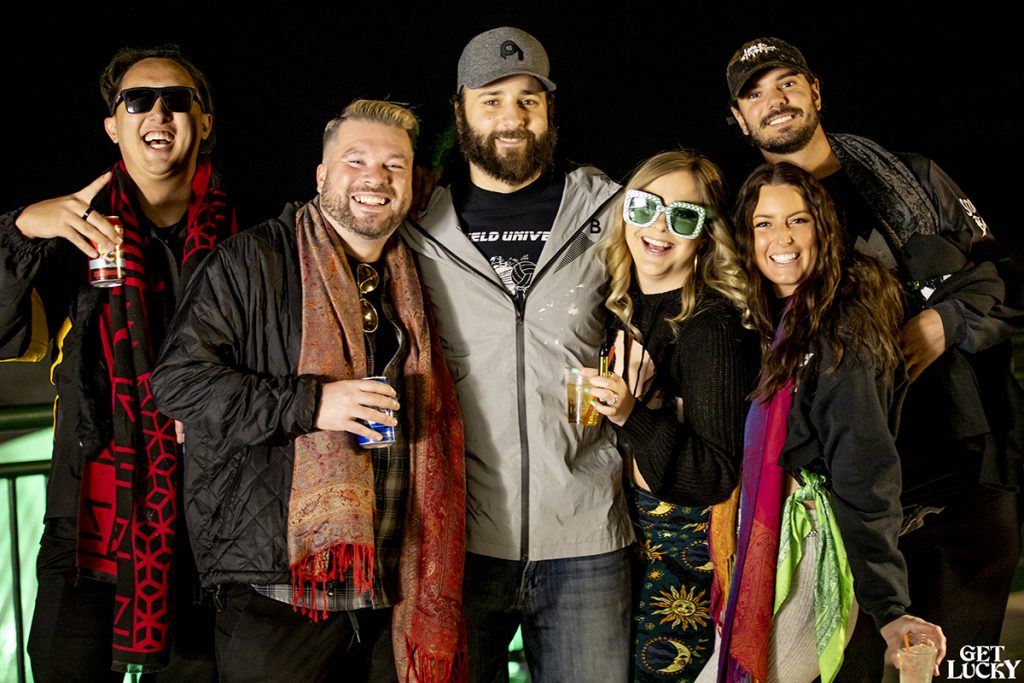 Layers/Coats/Jackets
As the temperature on the Salt Flats fluctuates, always be prepared for it to get colder at night! Layer up with hoodies or faux fur coats; if you forget to bring something, go check out the merchandise area to purchase something warm. If it's too much of a burden to carry a jacket/coat, lockers are available to rent to keep them safe while you go dancing!
---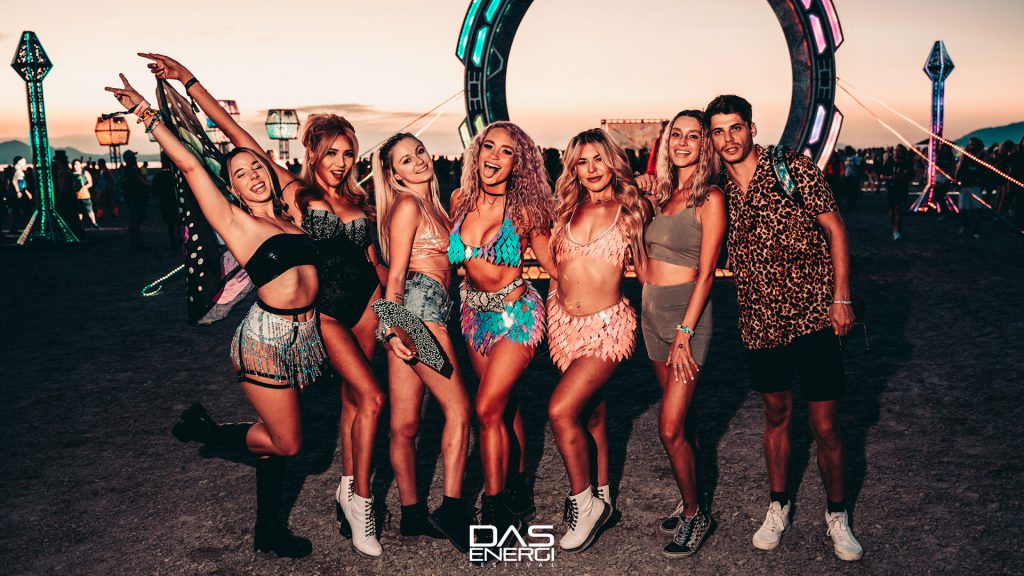 Glitter, Sequins, and Textures
One of my favorite parts of festivals is being able to wear sequins, glitter, and different textured outfits that I usually would never wear in my day-to-day! So this is a chance for you to go wild and become that confident center of attention. Some go-to creators for unique one-of-a-kind items are DiscoLemonade, LuxMuse, Tasteful Girls, and Astral Vision Designs.
---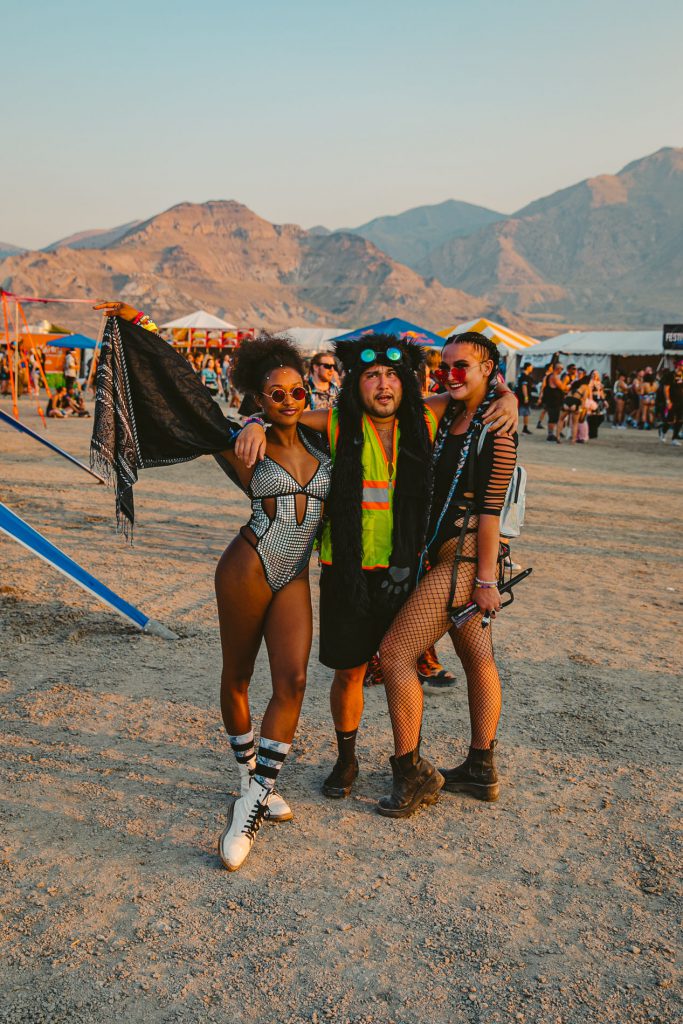 Boots/Tennis Shoes
The hill and dirt terrain of the Great Saltair is unkind to fancy shoes or anything white. So instead, we recommend a good, sturdy pair of boots or converse you aren't worried about getting dirty. Just be wary of the sand pits out by the Galactic Flats Stage that make it difficult to walk even in regular, everyday shoes.
---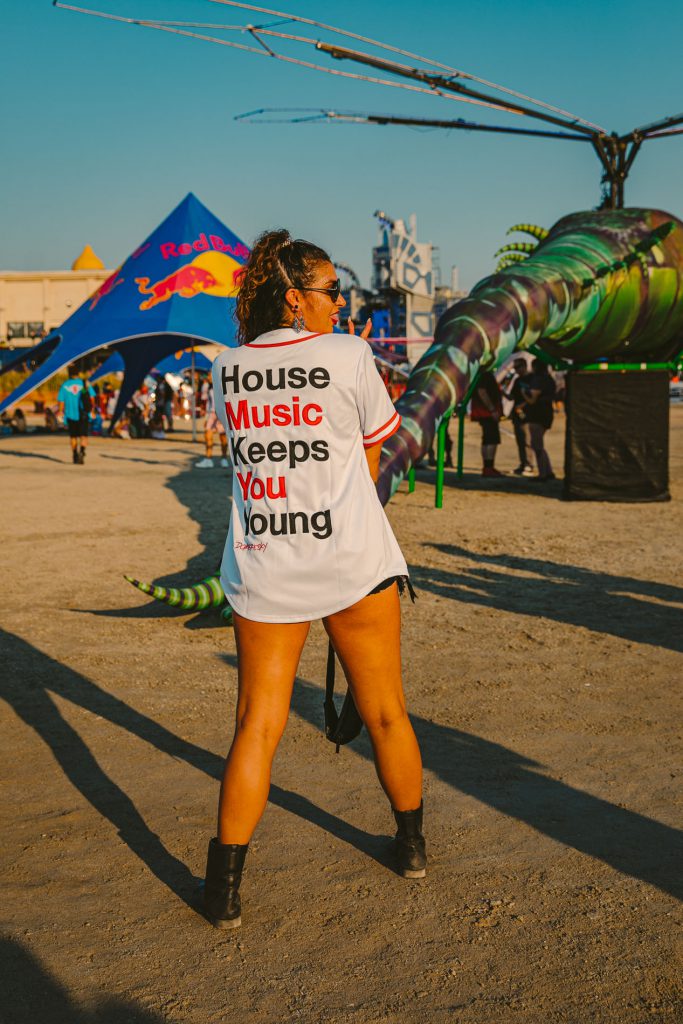 Oversized Tees
If you're having a tough time putting together a good outfit or are just too tired on the second day to get a look together, it's the perfect time for an oversized shirt! Big tees can look dressed up or down and are so comfy to dance around. For those local to Salt Lake City, check out these thrift stores: Iconoclad, Pib's Exchange, or Vantage.
---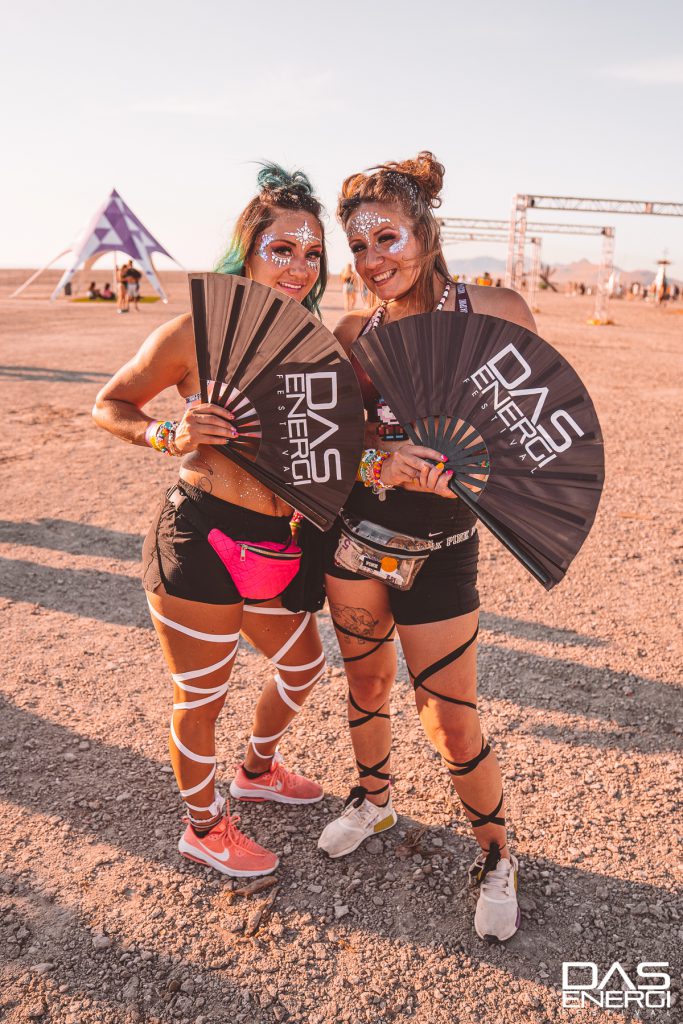 Fans
Fans are a MUST! It's been a crazy heatwave out here in Utah so staying cool and hydrated is key to not having a heatstroke. Fans are perfect for cooling yourself off, and lots of people choose to pick a unique design for theirs. A few sites with fun fan designs are OneStopRave and iHeartRaves. Stay cool!
---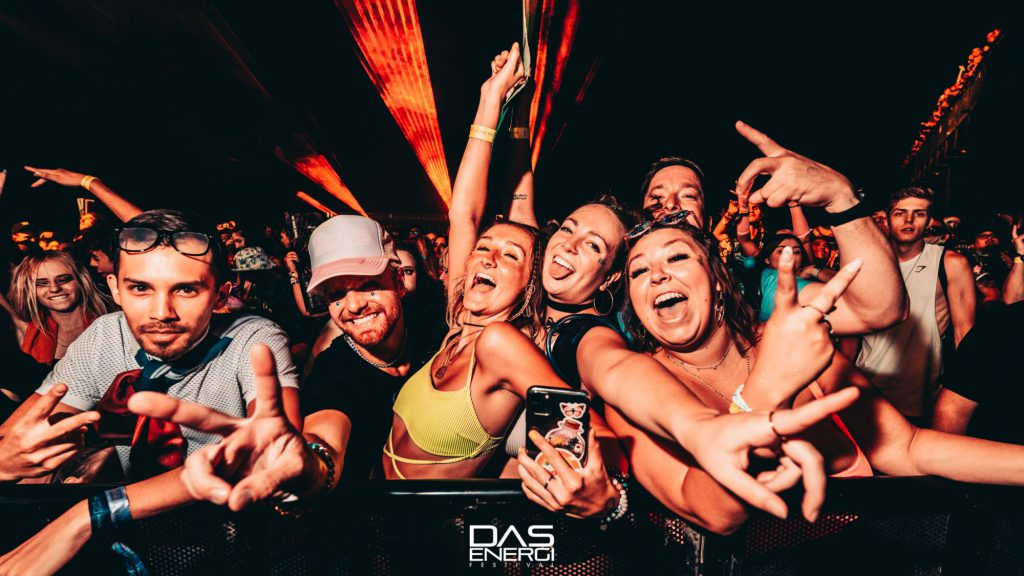 Ear Protection
Do you know what the best-looking thing to wear is? Ear protection! If you don't already have yours, here is an informative guide on where to look for ear protection. If you forget or lose them at the festival, earplugs can be purchased at the vendor tents inside the festival.
---
Follow Das Energi Festival on Social Media:
Website | Facebook | Twitter | Instagram | SoundCloud | YouTube