If there is one investment you need to make this festival season, it's purchasing a pair of quality earplugs to protect your hearing!
---
Each year, festival attendees drop thousands of dollars on festival tickets, food, outfits, hotels, and more as they travel the globe to catch some of their favorite artists in live settings. One thing that seems to be forgotten about by many before heading out to loud environments is the idea of protecting your hearing with a pair of earplugs.
Now, I'm not going to sit here and lie to you, I struggled with earplugs for many years when I started attending events. Lacking the knowledge of how much damage high levels of sound were doing to my hearing in the persistent environments of festivals, raves, and clubs, I never took it seriously or even thought twice about it.
When I began working more in the industry and attending shows on a far more regular basis, I also noticed that my ears were ringing after long nights out and making me feel uncomfortable. This was the moment that I realized I needed to start protecting my hearing, and honestly, I haven't looked back since.
I started exploring different earplugs to wear without any real direction as to which products I should buy and found myself starting off with the foam plugs I could get for free at medical stations. Next up were countless pairs of Etymotics, which were priced decently but caused discomfort after wearing them for hours at a time. I jumped to Earasers next, at a higher price-point but increased comfort and sound quality, but over time I still was looking for a more permanent option.
Enter ACS Custom USA, a brand that has a roster featuring some of the top names in the electronic music scene today like deadmau5, ZEDD, and Armin van Buuren. While I've explained my experience from ordering to fitting and receiving my custom molded earplugs in the past, I'd like to take the time to say that to this day I rock my pair of ACS Customs at nearly every show I attend. Of course, there has been no better fit for my ears since they are customized, and I've worn them for hours on end without any pain.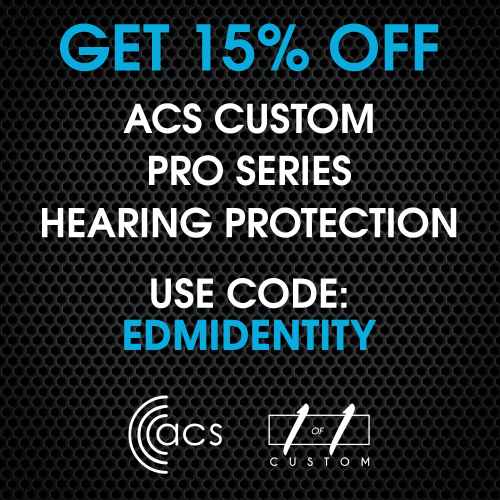 While I love my ACS Customs I am also always on the lookout for new brands who might be a good fit for myself or others as well.
A few years back I was gifted a pair of Insomniac-branded EarPeace earplugs carried those around in my bag as a secondary set in case I forgot my main pair at home. Over time I tested them out at different festivals and can honestly say that they have become my go-to choice for affordable earplugs that are comfortable and still provide quality sound.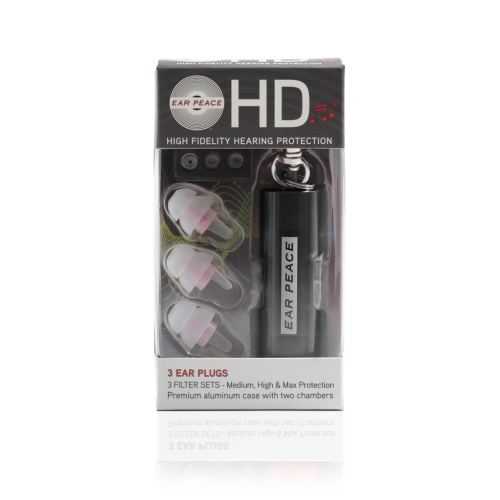 No matter what type of earplugs you end up purchasing, the important thing is that you're protecting your hearing so you can continue to listen to music later on in life.
Whether you spring for some customized earplugs or simply pick up a few pairs of foam plugs to keep on hand, taking hearing protection seriously is paramount to your longevity in the scene. Below is the list of our recommended Earplugs, let us know which pair you end up getting in the comments!
EDM Identity Recommended Earplugs:
---
ACS Custom USA
These are top of the line earplugs and completely customized for your ear canal, meaning that you will need to give them some time to manufacture the pair after getting fitted at an Audiologist or at their office. We recommend ordering the ACS Custom Pro 17's, which are the pair that I use every event and you can select any color you'd like!
Check out their different products via ACSCustomUSA.com, and use promo code 'EDMIDENTITY' for 15% off your purchase.
---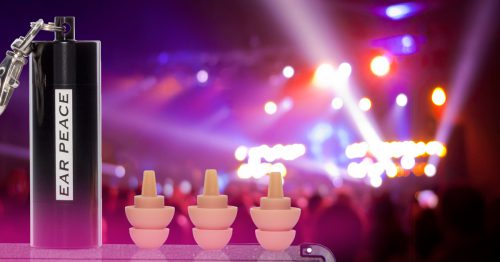 EarPeace
My new top suggestion for those who aren't looking to break the bank are the earplugs coming from EarPeace. Aside from the fact that they are some of the best earplugs you can currently purchase on the market, they're also supported by artists and brands like Insomniac Events, Movement Electronic Music Festival, Excision, Above & Beyond, and more who have branded editions. The EarPeace HD Earplugs for Musicians are the perfect pair for almost anyone looking for hearing protection at an affordable price.
Grab a pair on Amazon!
---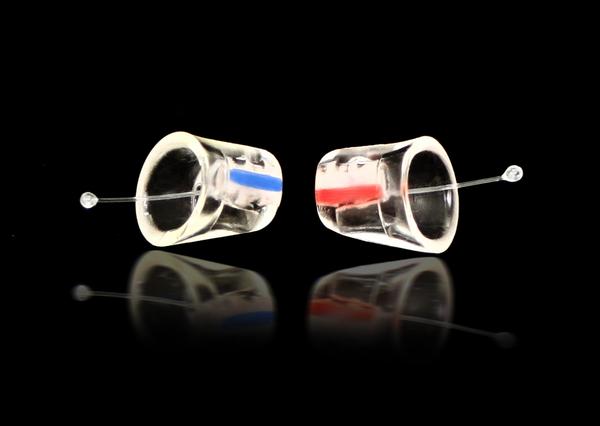 Earasers
These are a high-quality quality option for those looking to spend some extra money on their hearing protection. Just a heads up, having tried both the Medium and Small sizes, I ended up thinking that the small version fit my ear canal better. Your mileage may vary but these are some of the best out there on the market today.
Grab a pair of Earasers in Size XS, Small, or Medium on Amazon.
---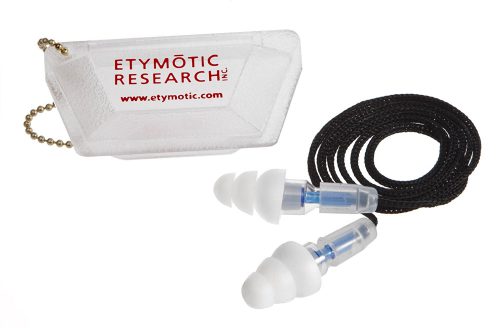 Etymotics
These are a go-to brand for those on a budget, looking to keep a few pairs around for friends or even as a backup pair to a more expensive set. On average the ER20's run from around $10 to $15 on Amazon, with better protection found for a few dollars more. For the cost of a meal at a festival this purchase is a definite must for attendees.
Grab a few pairs of the Etymotic ER20 or the Etymotic ER20XS to keep your hearing perfect!
---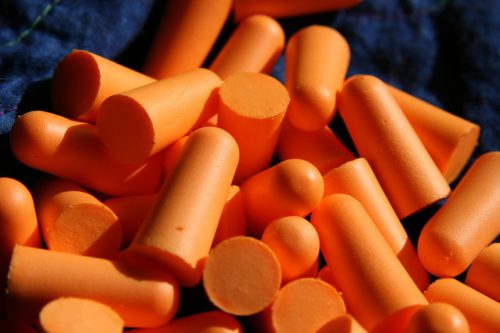 Foam Earplugs
I always have a pair of these on me as extras just in case something goes wrong and I forget or lose my other plugs. They can squish in your wallet and you can normally even grab a pair of these at any medical tent at a festival. Throw a few pairs in small plastic bags and that way you're never without a pair of earplugs if you forget them at home or you want to pass them on to others in the crowd!
Grab a pack of 200 Foam Earplugs for only $20 so that you're never without a pair on hand via Amazon!