Rising DJ and producer Zero stopped by to shed some light on the dance scene in the UK, his beginnings in bass house, and more.
---
The ethos of bass house is all about fun and excitability, and lovers of the genre are always on the hunt for new artists who can get them on their feet while putting a smile on their faces. If you're a bass house or bassline buff looking for a fresh new artist to add to your radar, look no further than UK native Zero. Consistently infusing charm, character, and charisma into everything he does, the Surrey native's music and personality are refreshing additions to the dance music scene.
Since first emerging onto the scene in 2017 with his vivacious collaboration with Bushbaby, "Forget It," the producer has worked to curate a sound that is uniquely his own. Between tearing up stages across Europe and cranking out club-ready tunes like "Boozy" for listeners to lose their minds to, his passion for bass-charged electronic music shines through everything he does. In 2021, he took everything a step further with the creation of his label BARCODES, providing him a space to hone his craft and showcase talent from the UK and worldwide.
Having never been to the States, Zero has a unique perspective to offer on the state of all things dance music in the UK. He stopped by to chat with us about what the scene is like over there, his dream festival slots, and the musical influences he incorporates into his music. Zero also spun up a fantastic mix for us, so check it out and read on to learn more about him!
Stream EDMID Guest Mix 333 || Zero on SoundCloud:
---
Hi Zero! Thanks so much for stopping by to chat with us. Let's start by getting an idea of your background – where did your love of bass house and bassline originate, and what drove you to start creating it yourself?
Hi guys!! My absolute pleasure. Growing up, I was always into my music, and at around 14/15 years old, I started to really get into heavy electronic genres like Dubstep, Drum & Bass, and just anything that had cool synths in it and packed a punch. My love for bassline and bass house stemmed from this as my tastes changed the older I got, and when I turned 18, they were the sort of raves I was going to. People like My Nu Leng and Taiki Nulight, for example – but I wasn't making bass music myself at the time. It was only after I tried to go down this kind of future bass Flume sound, to, unfortunately, no success, that made me think I might as well try to make the music I actually enjoy the most and go raving to every weekend, and that's kind of how it all started I guess!
What distinguishes your specific brand of bass house from others in the scene? What stylistic choices do you incorporate into your music to give it its signature "Zero" sound?
I personally try to incorporate touches and influences of all different types of underground genres in my music, alongside pretty full-on sound design and punchy drums. This, to me, is how I've found my signature sound, in a way. I never want people to listen to my music and think it sounds like someone else or just like a classic 'bassline' track or whatever. It always needs to be unique and sound different from my last release. But yeah, UK underground genres specifically have always played a big part in influencing my sound, and I always try to sprinkle elements of these genres like Dubstep, Grime, DnB, Jungle, Techno, etc into my music to give it more character amongst some of the extremely artificial/over-processed sounds I create.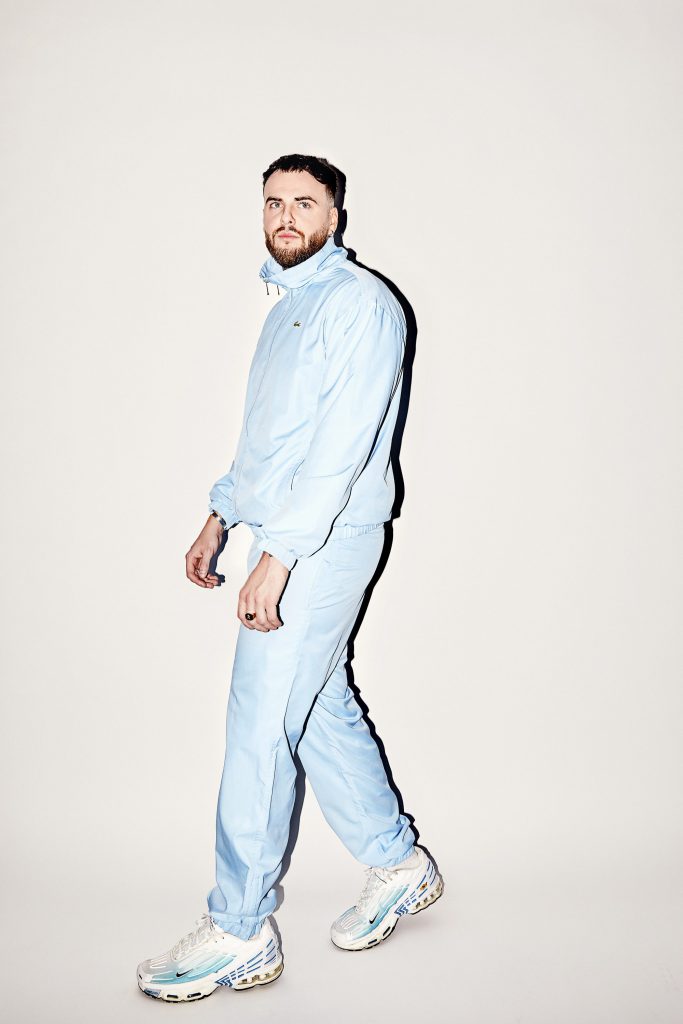 You're based out of the UK, hailing from Surrey. How is the dance scene different in Europe compared to the states? Is there any place where you love playing more than other locations?
I think the UK especially has a very rich culture and way of raving when it comes to dance music. There's just something special about UK raves and festivals. They've always got this kind of gritty, raw edge to them that I don't really see the raves in the states have. I can't exactly comment on this as I haven't ever been to America, but everyone I speak to who doesn't live in the UK always bangs on about how good the parties look over here and just like the overall energy/vibe we have. I haven't played too many shows abroad, to be honest, but one I did the other day, which I loved, was Budapest in Hungary. Such a beautiful city and the energy there for the heavier side of my music was unreal. 
Your new release features tracks "Party Right" and "Snake Charmer," both are energetic, festival-ready tunes. What's your favorite show or festival you have played? If you could play at any festival, which one would you choose and why?
Warehouse Project last year in December, hands down, has been my favourite show to date. Not only was it the biggest crowd I ever played to but the crowd was easily the best and, surprisingly, the most energetic I've had the pleasure of being in front of—crazy scenes from start to finish. 
There are a few, really. In the UK, NASS because it just looks crazy and I know for a fact my music would go down a treat there. I've seen loads of Tomorrowland videos lately, which have made me desperately want to play there too. Parookaville in Germany looks amazing. But I think after seeing two of my mates play there this year, Rampage in Belgium might be at the top of my list. Any festival that is just dedicated to bass music, you know it's going to be mental.
You've got several collaborations under your belt so far, including Skepsis, Turno, and Window Kid. Are there any artists you would like to collaborate with as you release more tunes?
I'd love to get a tune on the go with Flava D. Tryna make that happen atm. Outside the UK scene, I think my top two would be Habstrakt or JOYRYDE. Two massive influences of mine are the absolute kings of bass house.
What is one thing you want new listeners to know about you as they dig into your discography?
They should come and see me play live if they like my music and the energy of the tracks. I usually play a lot of my own stuff and try to keep my live shows absolutely booting off from start to finish.
Do you see yourself venturing outside bass house and exploring other genres down the line, or would you consider that your signature sound?
100%. I don't see the point of pigeonholing myself into one niche genre bassline. My sound will always be evolving. I hope that as time goes on, it becomes more accessible to wider audiences and people in the states as that's where the biggest festivals and fanbases are. Chris Lorenzo has done it perfectly, in my opinion. 
You recently announced a tour in Australia and New Zealand. Will other parts of the world be able to expect a tour announcement from you anytime in the near future?
I hope so!! The USA is the plan next. Hopefully in 2023 but we'll see. Need to smash AUS/NZ first.
Lastly, what is the most rewarding part of your musical journey and the reason you keep doing what you do?
I love seeing people enjoy my music and what I've created. I only ever create and release music that I truly believe in. So when I've had an idea, put that idea into action, made a track, and then see people going crazy to it or just absolutely loving how it sounds, that is the most rewarding feeling, as you never know how new music will be received.
---
Follow Zero on Social Media:
Facebook | Twitter | Instagram | SoundCloud