The Glitch Mob announces a seventeen-date United States tour dubbed CTRL ALT REALITY this fall with undisclosed venues.
---
The Glitch Mob has been making undeniably memorable beats since they stepped into the scene in 2006. With some of the most unique beats in electronic music, they have amassed a huge following with their killer beats like "Fortune Days," "We Can Make The World Stop," and their League of Legends anthem, "RISE." Their impressive discography has landed them some of the biggest stages around the world, and more than 15 years later they have not slowed down with their releases or their touring.
Since releasing Revisions in October of 2021, The Glitch Mob has remained relatively quiet in preparation for their upcoming project, CTRL ALT REALITY. Leading up to the official announcement and full list of tour dates, the Glitch Mob teased fans stops in Nashville, Denver, Austin, and Atlanta. Starting this September in Dallas, Texas, and finishing their run in October in San Francisco, California, they will be making seventeen stops across the United States for CTRL ALT REALITY.
Really roping fans into the excitement of the tour, they have opted to omit the location of each stop, adding an element of surprise. To keep up with any updates on the Glitch Mob's CTRL ALT REALITY project, fans can text 323-210-3654 to subscribe for text communication.
Tickets for CTRL ALT REALITY are on sale now so head to their socials for individual ticket links. Let us know if you'll be attending a stop on Twitter!
---
The Glitch Mob CTRL ALT REALITY 2022 TOUR: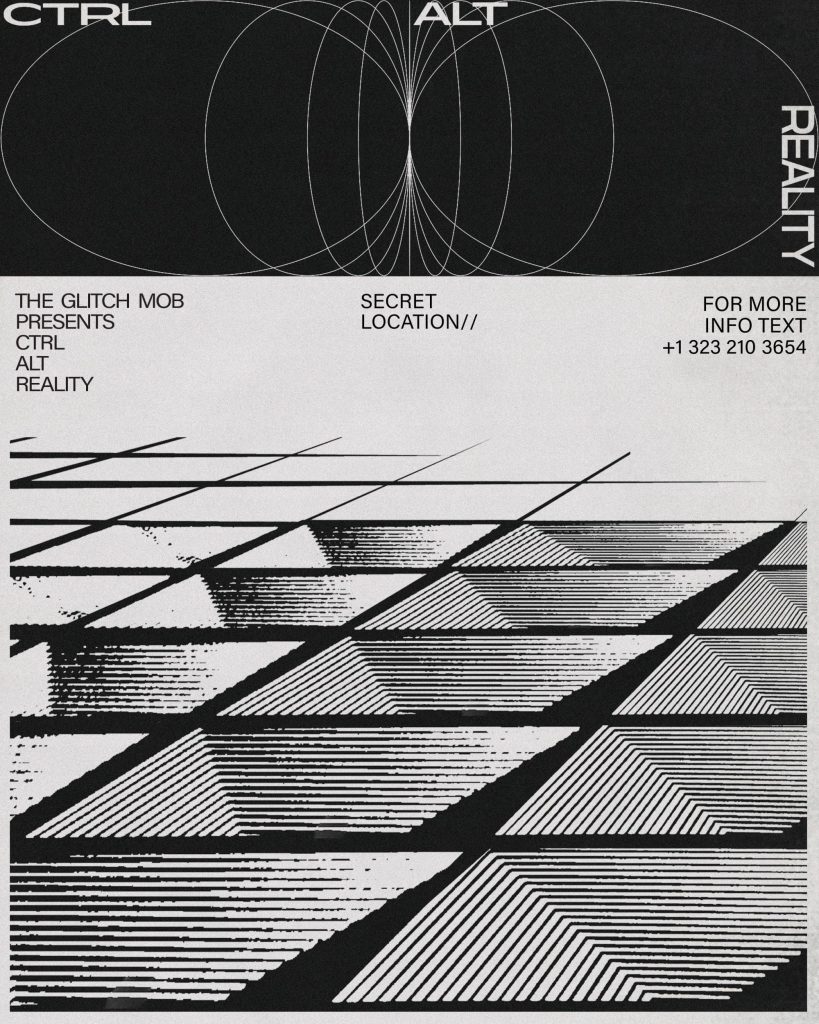 ---
The Glitch Mob CTRL ALT REALITY 2022 TOUR:
September 8 – Dallas, TX
September 9 – Austin, TX
September 10 – Houston, TX
September 11 – Same Same But Different Festival – Lake Perris, CA
September 16 – Brooklyn, NY
September 17 – Nashville, TN
September 22 – Washington, D.C.
September 23 – Charlotte, NC
September 29 – Des Moines, IA
September 30 – Detroit, MI
October 1 – Minneapolis, MN
October 4 – Las Vegas, NV
October 7 – Denver, CO
October 8 – Atlanta, GA
October 14 – Los Angeles, CA
October 15 – Portland, OR
October 21 – San Francisco, CA
*Locations Currently Unknown
---
Follow The Glitch Mob on Social Media:
Website | Facebook | Twitter | Instagram | SoundCloud | YouTube | Twitch