Dillon Francis teams up with ILLENIUM and EVAN GIIA for "Don't Let Me Let Go," the first release off This Mixtape Is Fire TOO.
---
Dillon Francis and ILLENIUM are two of the biggest names in electronic music impacting the course of their respective genres. It was only a matter of time before these artists joined forces, and after two years of teasing their track with EVAN GIIA, "Don't Let Me Let Go," it's finally arrived on Astralwerks. This track is the first track off of Dillon Francis' upcoming release This Mixtape Is Fire TOO, and features a blend of his catchy beats with ILLENIUM's massive drops while layering in the sultry vocals from EVAN GIIA to make it pop.
"Don't Let Me Let Go" is the perfect summer anthem to make you want to get up and dance, and they paired it with a vibrant music video depicting just that. Directed by Evan Scott, the music video takes the viewer through various scenes from a parking lot to a pool party featuring Dillon Francis DJing and dancing alongside EVAN GIIA as she sings while both wear matching neon green outfits. As the scenes continue to change, ILLENIUM makes his appearance as he plays tambourine surrounded by goats on a farm.
Take a listen to the tune below, stream or purchase Dillon Francis and Illenium's "Don't Let Me Let Go" on your favorite platform, and let us know what your thoughts are in the comments!
Watch the music video for "Don't Let Me Let Go" on YouTube:
---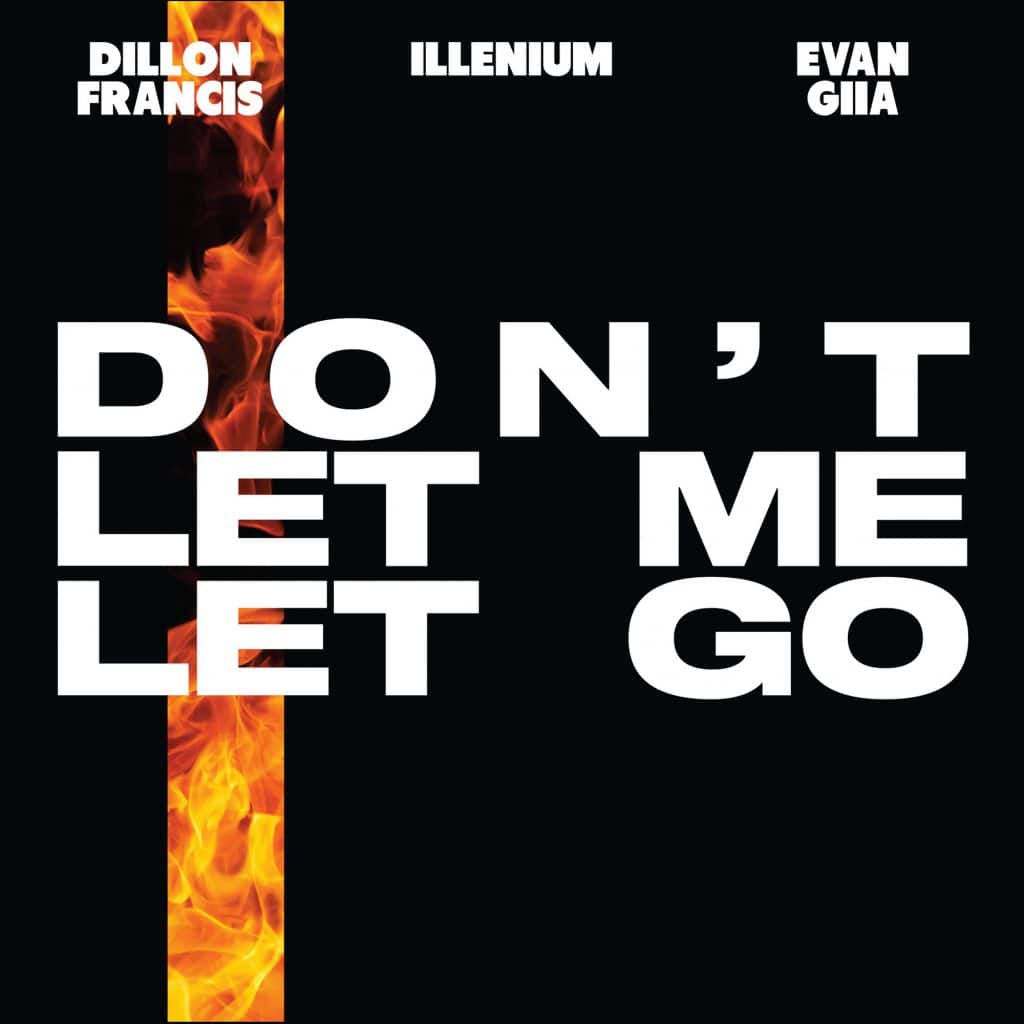 ---
Follow Dillon Francis on Social Media:
Website | Facebook | Twitter | Instagram | SoundCloud | YouTube | Twitch
Follow Illenium on Social Media:
Website | Facebook | Twitter | Instagram | SoundCloud | YouTube | Twitch
Follow EVAN GIIA on Social Media:
Website | Facebook | Twitter | Instagram | SoundCloud | YouTube