Electric Forest partners with Propeller to support Planned Parenthood's Bans Off Our Bodies. Sign the petition and donate today!
---
Last month, the beloved festival Electric Forest offered attendees a much-needed escape from the multiple horrors unfolding in this country. But while the music was booming and the lights were transcending ravers into a pure state of bliss, a dark cloud lingered. On June 24, the United States Supreme Court decided that women do not have a right to full body autonomy as they overturned Roe V Wade. Women's freedom of choice was ripped from their grasp and so, many, including Electric Forest are coming together to do something about it.
Without skipping a beat, Electric Forest and Propeller, a nonprofit that promotes activism and movements for change, have stepped up to the plate to support Planned Parenthood's Bans Off Our Bodies, collecting donations and signatures on a massive petition during the festival. This was in direct response to the overturning of Roe V Wade, a decision that is now making it extremely difficult, and in some cases impossible, for women to have access to safe abortion and healthcare in this country. Unfortunately, with this decision, lives will be lost.
But just because the festival is over doesn't mean you can't help, because you can join the EF family as they stand up to the injustice plaguing this country. Head over to Propeller to sign the petition, make a donation, and strengthen our chance of bringing back the basic human rights that were so foolishly stripped from us. And don't forget that you can also encourage change at the voting booth! 
Additionally, on November 8, there's an election in every state in the country, focusing on not only your local representatives but all the way up to the national government. So, if you're not registered to vote, now is the time to do it as your voice will help determine who makes the laws that will hopefully move this country into a better future. Check out Headcount for voter info and registration.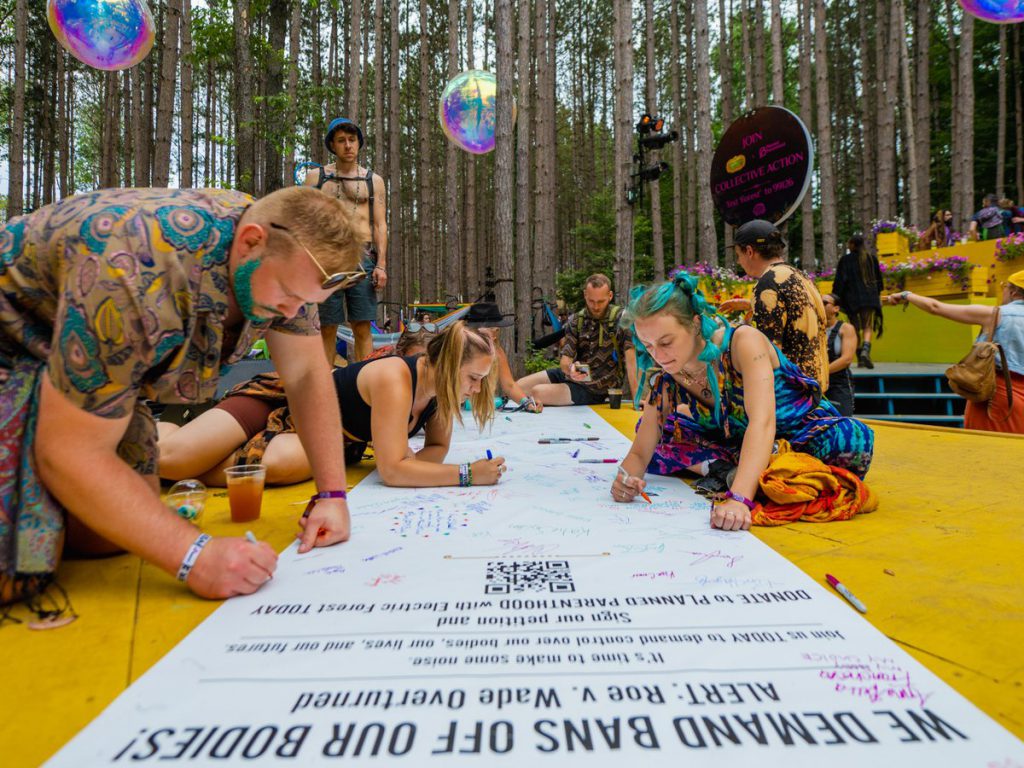 ---
Follow Electric Forest on Social Media: