Detroit once again showed why the birthplace of techno is the perfect locale to kick off the Summer by delivering a phenomenal Movement Music Festival.
---
Movement Detroit has come and gone but the happiness and joy experienced from the annual pilgrimage to the techno capital of the world still burns brightly in our hearts.  Whether it was the friends we made along the way, the phenomenal music, or chicken on a stick, there was truly something for everyone.  Personally, I danced off a fair bit of my waistline and left the weekend wanting even more house and techno music.
This was my fourth consecutive year in attendance and while I had a pretty good idea of what I wanted to see, this year's schedule presented some truly challenging conflicts: Stacey Pullen, Maya Jane Coles, or Soul Clap? (Stacey Pullen) Dubfire B3B Nicole Moudaber B3B Paco Osuna, Richie Hawtin, or Kevin Saunderson B2B The Saunderson Brothers? (Richie Hawtin) Tale of Us, Hot Since 82, or Get Real? (Hot Since 82)
While house and techno heads love to inform you about why you picked the wrong set, there is truly no wrong answer here.  Every single one of these conflicts yielded a truly amazing experience.  Conflicts like these highlight the quality of talent at the event; massive kudos to Paxahau for bringing the heat.  Dare I ask for even crazier conflicts next year?!
Rain, rain go away!
As is often the case in the Midwest, if you don't like the weather, wait 30 minutes.  Unfortunately, Mother Nature threw some strong storms our way on Saturday which necessitated the temporary shutdown of the festival and evacuation of Hart Plaza.  The torrential downpour and heavy winds which ensued caused minor damage throughout the festival; thankfully, none of the damage was severe enough to impact the remainder of the day. Paxahau did a phenomenal job of communicating during the shutdown, both via social media and push notifications via the official Movement Detroit app.
Getting back into the festival after the evacuation proved to be challenging.
Thousands of patrons flooded the gates in the hopes of maximizing their time blissfully dancing to the sultry sounds of house and techno.  In an effort to keep things as normal as possible, Paxahau was able to reach an agreement with the City of Detroit to extend the festival hours by 30 minutes.  This allowed for the vast majority of acts to play their full sets.  I cannot stress how rare this type of arrangement is; other locales simply say "tough luck" and festival goers are the ones who are left with the short end of the stick.  Detroit loves Movement and it really shows.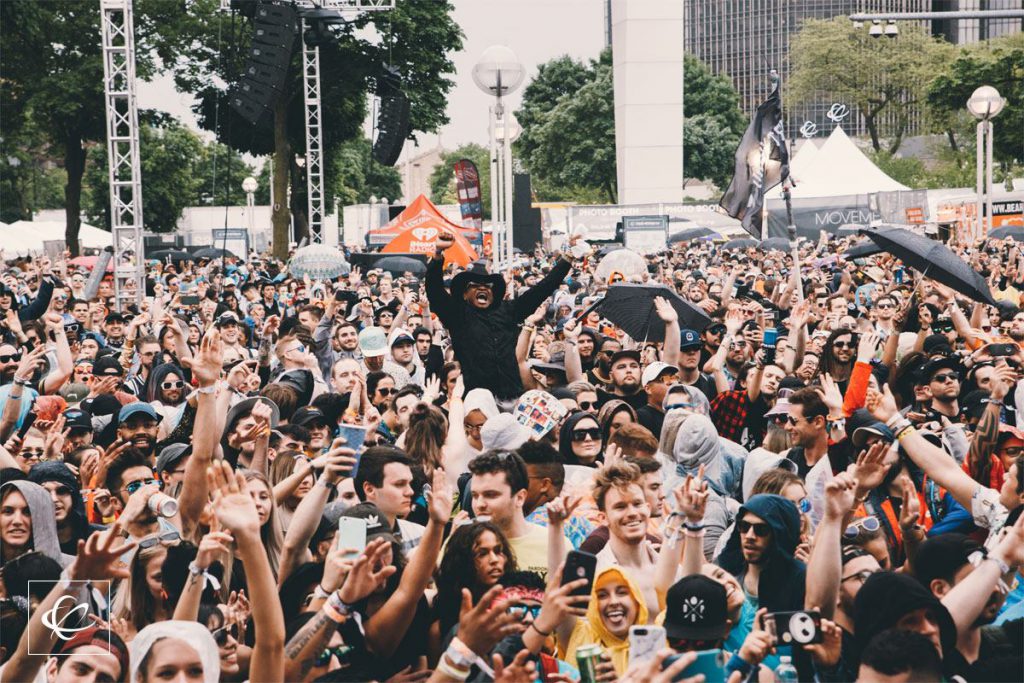 Sometimes things get crowded.
The first day of Movement Detroit saw a new record for daily attendance set at nearly 35,000 people.  It showed.  Whether it was the long lines to enter the festival, at the bar or food vendors, or feeling like a sardine at some of the stages, it's safe to say that Hart Plaza cannot comfortably hold more than were in attendance on Day 1.
While it's exceedingly important to sell as many tickets as possible, it's also important to ensure that the logistics work.  Simply put, there is nowhere else to expand the festival, nor are there many ways to rearrange stages or vendors to accommodate an increase.  Paxahau would do well to keep this in mind for future iterations of this event.
VIP felt a lot like GA…
If you read my review from last year's edition, you'll note that I strongly recommended VIP as the amenities were definitely worth it.  You listened and I must now recant.  Simply put, VIP was oversold this year.  In the past, VIP meant secret sets, clean bathroom trailers, discounted drinks, and short drink lines.
The only aspect which still held true this year was discounted drinks.  Bar lines were longer in VIP than they were in GA and there were no secret sets to be had.  While the bathroom trailers were still available, they were filthy and the lines were shorter in GA.  Perhaps prices on VIP tickets need to increase as to make it worthwhile again?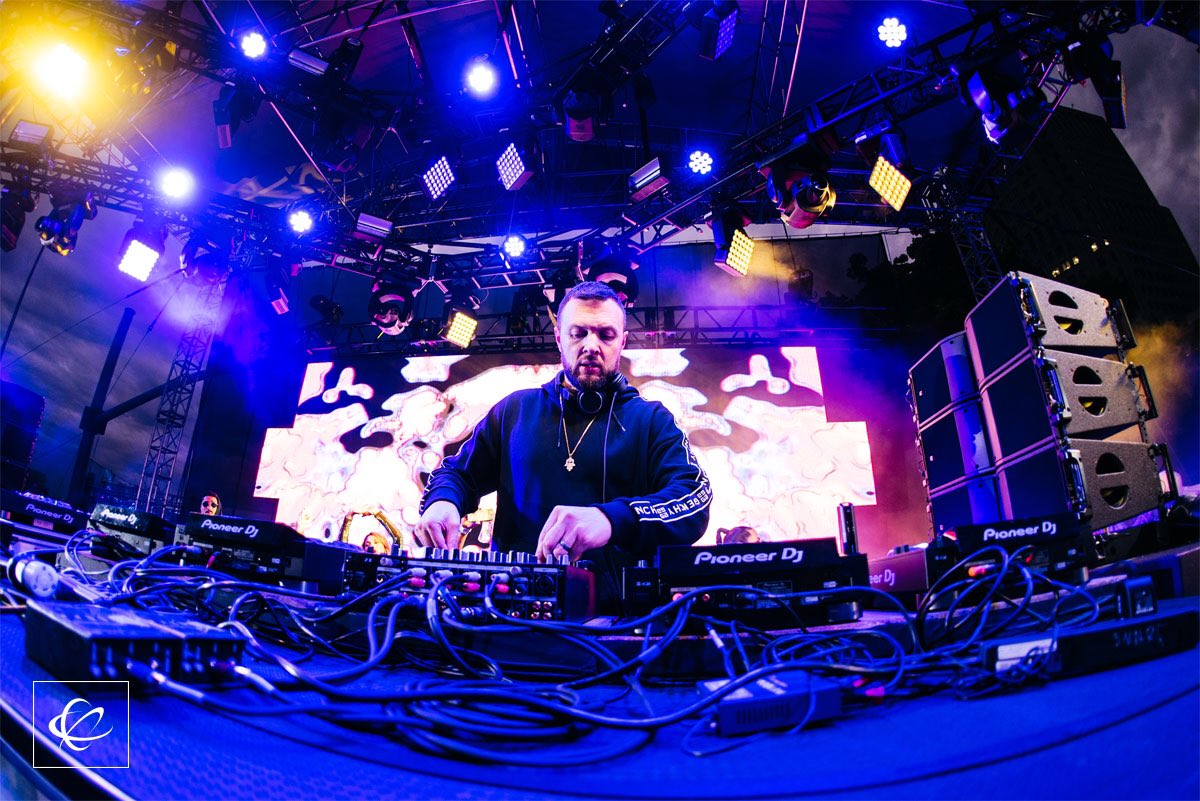 To clack or not to clack? That is the question.
Is it really though?  I love my paper fan and I've been known to clack it every now and then.  That said, I never, ever clack it to the beat of the music.  Frankly, there aren't many things worse than really getting into the music and having your vibe interrupted by an over-excited fan clacker.
We get it. You're in the groove, you're excited, and you've found a means of expressing yourself.  While you may be having the time of your life, you are cheapening the experience for everyone around you.  To all those who get quite upset when they come across overexcited clackers, please remember that they are people too; a simple request to stop goes a long way.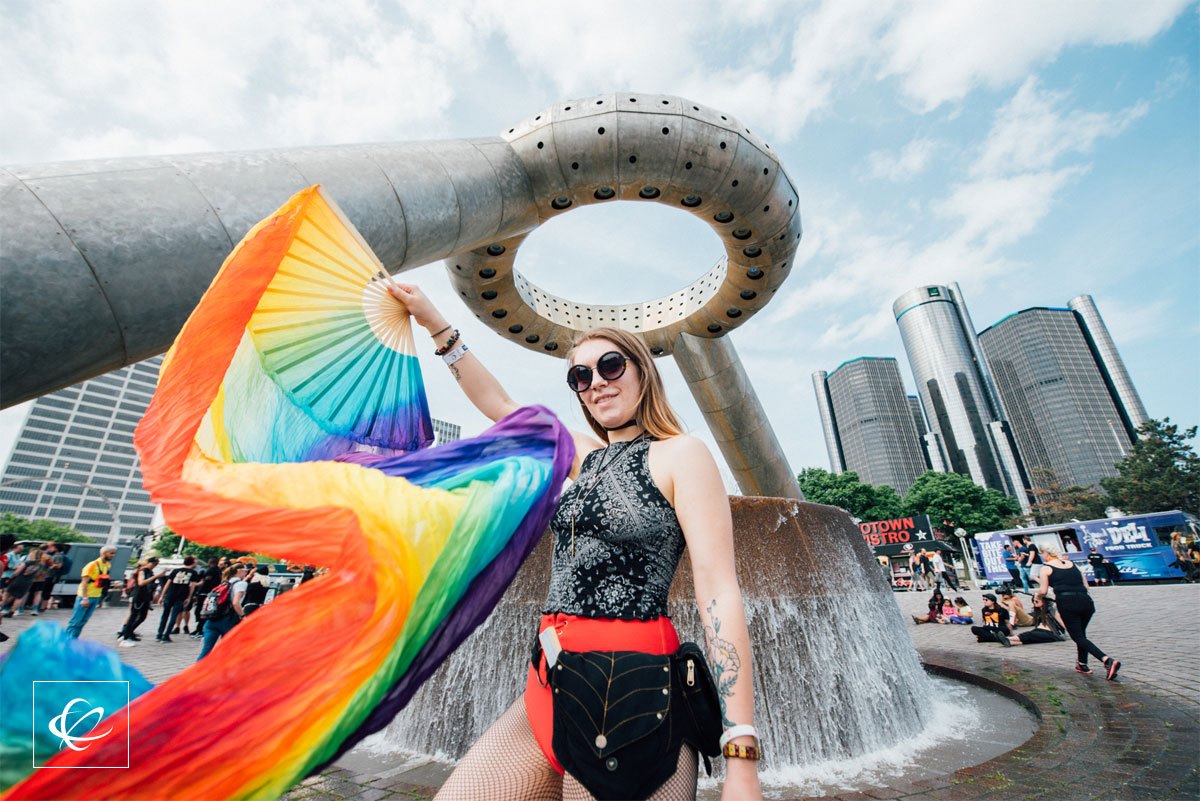 There are no strangers at Movement Detroit.
Some festivals are known for their open and welcoming environment (oh hey EDC Las Vegas!) and others, well, leave a lot to be desired.  While house and techno heads love to serve up some beef on social media, they are actually quite enjoyable to be around in person.  My friend Dustin, who happens to be quite the social butterfly (although he'd never admit it), ambled through the crowd and engaged countless strangers.  It was quite an awesome sight realizing that no one was a stranger; in fact, everyone was exceedingly happy and quite willing to meet others and exchange pleasantries.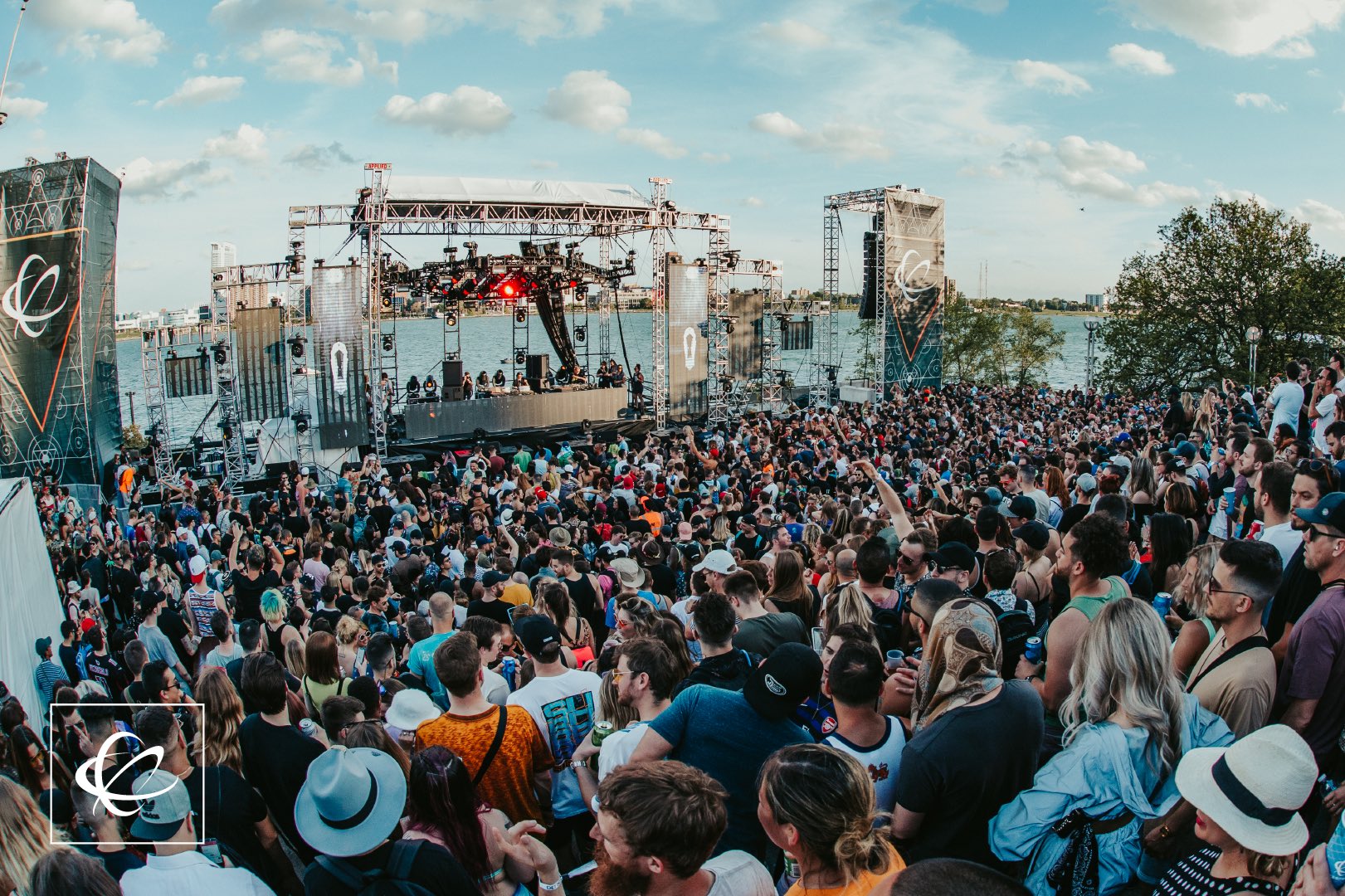 Movement Detroit afterparties are legen…..wait for it…. dary!
If you've never attended Movement Music Festival then you probably don't quite understand just how much the City of Detroit embraces this event.  Almost every bar, club, event hall, warehouse, and sometimes even city parks are turned into music venues.  The party literally never stops.
I had the privilege of attending the OK Cool afterparty at TV Lounge, an iconic Detroit venue; my friends and I lingered for a bit at the hotel after the festival but were eager to arrive before Derrick Carter went on at 2 AM.  At the conclusion of his set a 4 AM, Dirtybird darling Ardalan hopped on the decks and played a truly epic three-hour set that concluded with the sun rising over a beautiful Detroit.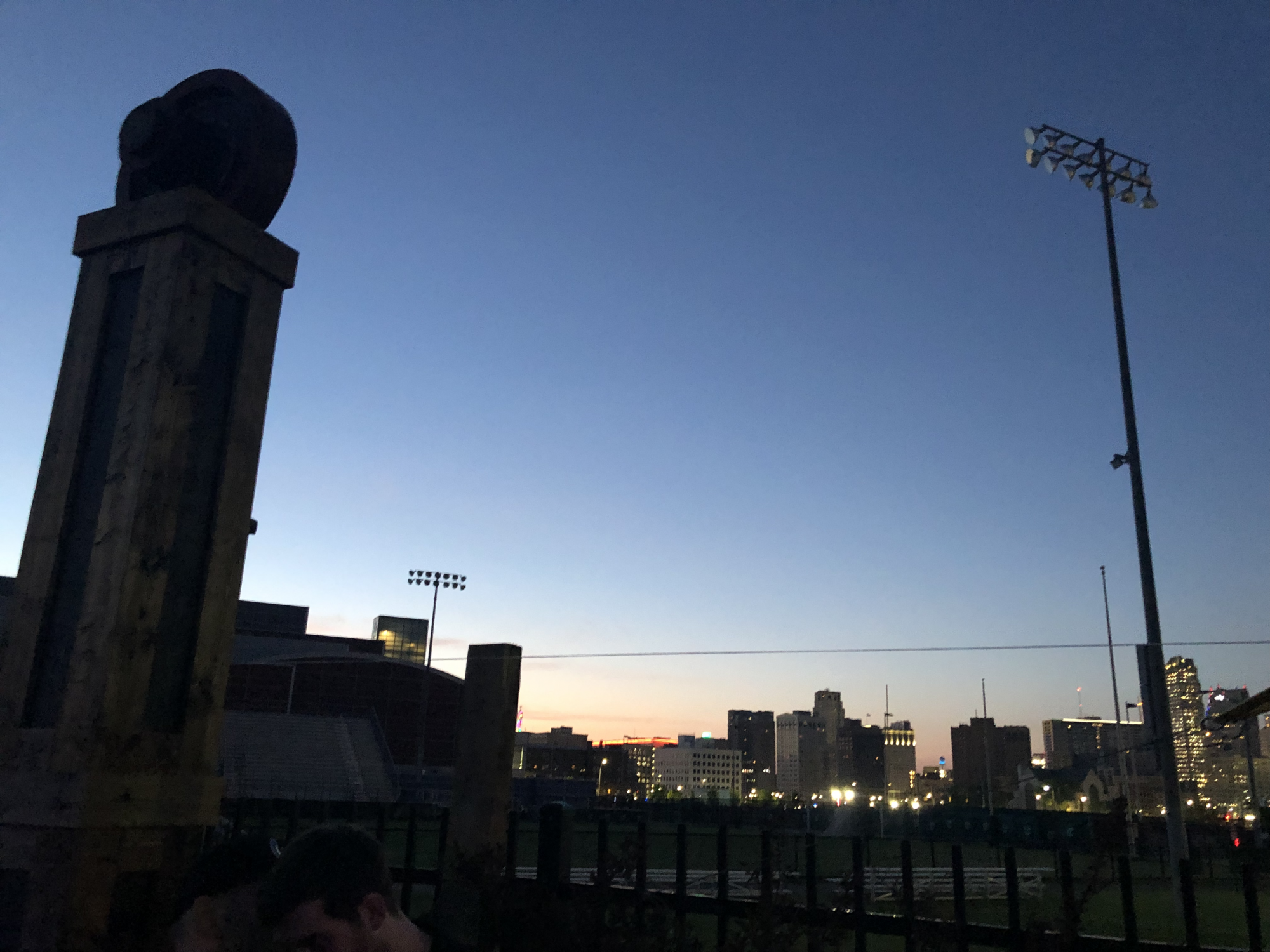 Stephan Bodzin rocked my world.
As we were preparing for the final day of the festival, I was keen to note that it would be interesting to catch a bit of GRiZ to close out the day.  I was informed in no uncertain terms that my friends would be at Stephan Bodzin and that they wouldn't miss a single second of his performance.  Now, I had heard of Bodzin before, but I'd never seen him perform which isn't too terribly surprising since he rarely visits the United States.
We arrived at the Pyramid Stage just in time to get a solid spot and await the start of Bodzin's set.  He started his set and the rain seemed to amplify in intensity.  A diligent crew of Paxahau staff held a large tarp over him the entire set as to ensure that the music never stopped.  Whether it was the raw, visceral sound of the synthesizers or the untamed energy of the crowd expressing itself in the pouring rain, this set spoke to me on a spiritual level.  I've seen quite a few shows in my day and this one easily claimed number one on my list.
Staying hydrated can be challenging at Movement Detroit.
Once again, Paxahau dropped the ball by not having water refill stations on site.  I get it; I'm a broken record on this topic.  Yes, all the bars and vendors have water for sale; yes, DanceSafe has two, five-gallon water containers available for free; yes, you can use the sinks in the bathrooms near the Underground and Pyramid stages.  None of this is comparable to an actual bonafide water refill station, though.
Movement is the premiere festival for house and techno in North America; Paxahau should do what every other festival (premiere or not) has done and install a water refill station.  It is simply negligent not to do so.
Overall, Movement Music Festival was a smashing success.
Even with the rain and the minor logistical hiccups, the 2019 edition of Movement Detroit was amazing.  I continue to be in awe of this event and am already making preparations for next year's edition.  Shout out to Paxahau and the City of Detroit for continuing the tradition that makes Memorial Day Weekend so special for house and techno lovers across the world.
---
Connect with Movement Music Festival on Social Media: