Jon Gurd burns souls with pure euphoria and explores thematic elements of rebirth on his sophomore album on Anjunadeep, Phoenix.
---
Since first emerging on the scene in the early 2000s, Jon Gurd has explored his passion for discovering soundwaves and controlling dance floors. In 2020, he took the next step forward in his career by dropping his debut album Lion on the beloved imprint Anjunadeep which was met with praise from those who listened to it. Now, after taking some time to look inward, he's rising from the pandemic's ashes with his sophomore album on the beloved imprint, Phoenix.
While Jon Gurd might have roared with Lion, the journey found on Phoenix gives listeners a refreshing soundscape filled with melodic synths and shimmering elements across its 10 tracks. Each one offers moments of peace and self-discovery that are only emphasized by the feeling of soaring among the clouds when they grace your speakers. The peaks and valleys of a personal memory glide seamlessly as Jon Gurd showcases his poetic freedom for all to experience.
Starting the take-off through the skies, Jon Gurd begins the day with "New Light." This track allows you to dive deep into a nostalgic memory as the sweeping piano notes are layered in for good measure. Then, as the light bursts into a "Shimmer," the sustained pads set flame to the span of listeners' wings as a new sense of belonging roots into the core of the heart. A deeper awareness is present when "Detach Here" enters the fray, giving everyone who listens to it permission to unwind and elevate higher into the skies as layered dissonance and its melody teeter with the senses. 
The ambiance continues on "Open" with angelic pads beckoning listeners to open their trust and believe in their potential while offering peace of mind. Next, Jon Gurd urges everyone to "Let Go" of any judgment that they carry when listening to the shuffling hi-hats and deep tones that permeate its soundscape. "Rise" arrives at just over the midway mark of the album and takes the soul to a riveting paradise before flying through a "Portal" to another world filled with unknown beauty.
As Phoenix marches to a close, "Little Soldier" appears with its subtle tones and breakbeat that keeps the pace. The penultimate track "Emergence" awakens the mind in a foreign place as the beat and delicate elements stir up curiosity with their mysterious nature. Then, Jon Gurd reminds everyone that "We Are Here" by reigniting the flame that exists deep inside your heart with the album's final track – making it a fitting end to this journey.
Listen to Phoenix on Spotify or on your preferred platform and let us know what you think of this soaring narrative from Jon Gurd in the comments!
Stream Jon Gurd – Phoenix on Spotify:
---
Jon Gurd – Phoenix – Tracklist:
New Light
Shimmer
Detach Here
Open
Let Go
Rise
Portal
Little Soldier
Emergence
We Are Here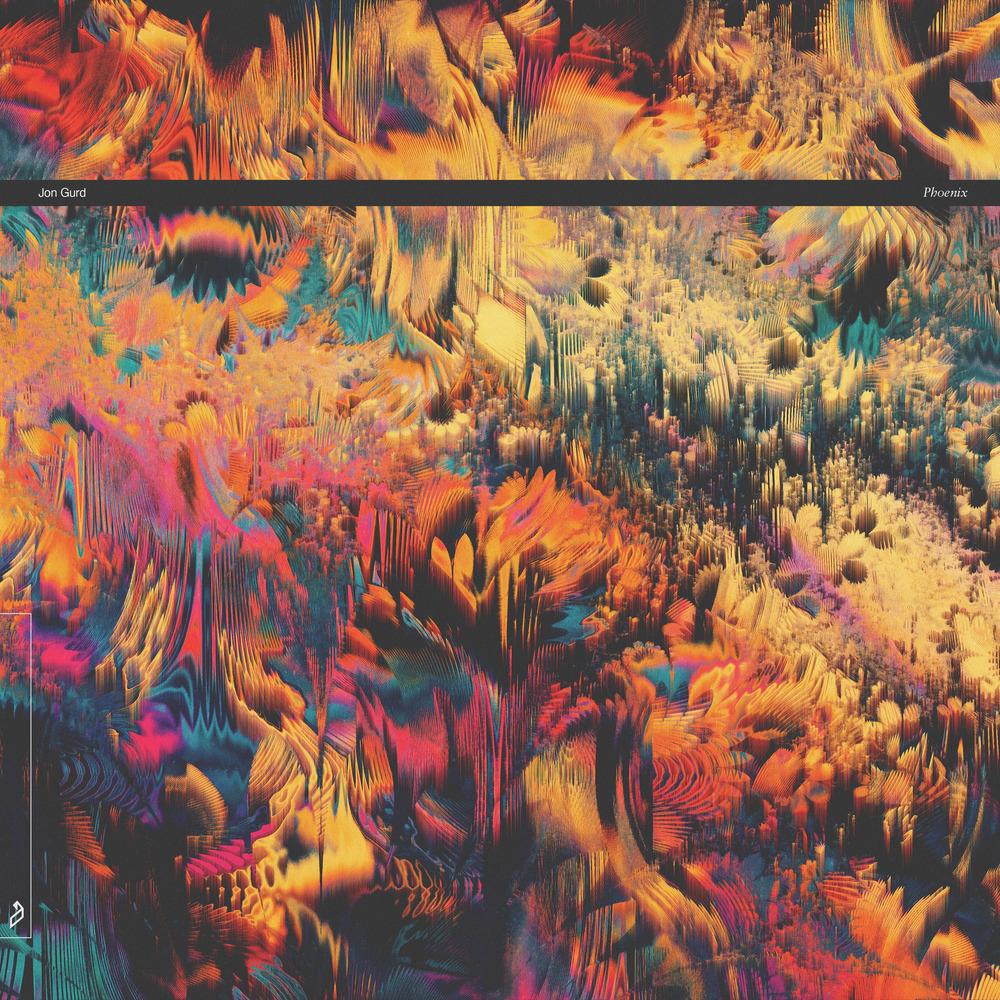 ---
Follow Jon Gurd on Social Media:
Facebook | Twitter | Instagram | SoundCloud