DMVU paves a clear pathway through a new soundscape with his latest EP on Dome of Doom, Tools For Those Who've Lost Their Way.
---
Colorado-based artist DMVU always brings his own unique flair to anything he touches and it's nothing short of musical magic. His sound radiates with an energy that is hard to resist and has the personality to match, an artist that is deserving of all of his success and the support he continues to attract. DMVU has been busy in all avenues in 2022, filling the first half of the year with a headlining tour and an appearance at Bigfoot Electro on the horizon – all while concocting multitudes of crave-worthy tracks for fans to enjoy.
Busy might be an understatement for DMVU, but he took some time to gift everyone with fresh sounds to enjoy as he looked to Dome of Doom to release his latest body of work, Tools For Those Who've Lost Their Way. This five-track EP sees him travel through valleys and scenic routes through sound that you can't wait to explore again once it ends.
As you enter this space you are greeted with dialogue in "Sextant" that instantly makes you tap into your imagination. You begin to feel light and airy as the beat comes into focus and surrounds you and gently picks you up as if you're riding on a cloud during the most beautiful sunset.
Coming down from our moment of serendipity, "Lantern Bearer" makes you feel as if you're in a meadow at dusk. You stumble upon an abandoned lantern that leads you even deeper into the forest where others wouldn't dare to explore. The eerie feeling that once washed over you from the unknown seems distant as you get down in the grimy goodness that has presented itself in the uncharted depths of the woods.
But have no fear, as DMVU provides a clear and visible path as "Kindling" keeps the fire ablaze. He brings everyone back to the lighter side of soundscapes, as this track comes into focus. Although it begins soft, you get hit with layers of techy glitchy tones that morph perfectly with the gentle background noises.
"Star Chart" takes you somewhere between being lost in a constellation and swimming under the moonlit sky. A melodic and percussion slathered wonderland, this marriage of deeper frequencies will have you hooked on its sound in only seconds of its runtime. And it wouldn't be a proper journey without a "Compass" to help lead us to the end of our exploration. Keeping that sexy grimy feel as we felt from previous tracks, this song has all the snare and sass a beat deserves.
From melodic wonderlands to the uncharted unknowns, Tools For Those Who've Lost Their Way has a variety of frequencies to help anyone escape everyday life. Don't just take our word for it, listen to the latest from DMVU on Spotify or your preferred streaming platform.
Stream DMVU –Tools For Those Who've Lost Their Way on Spotify:
---
DMVU – Tools For Those Who've Lost Their Way – Tracklist:
Sextant
Lantern Bearer
Kindling
Star Chart
Compass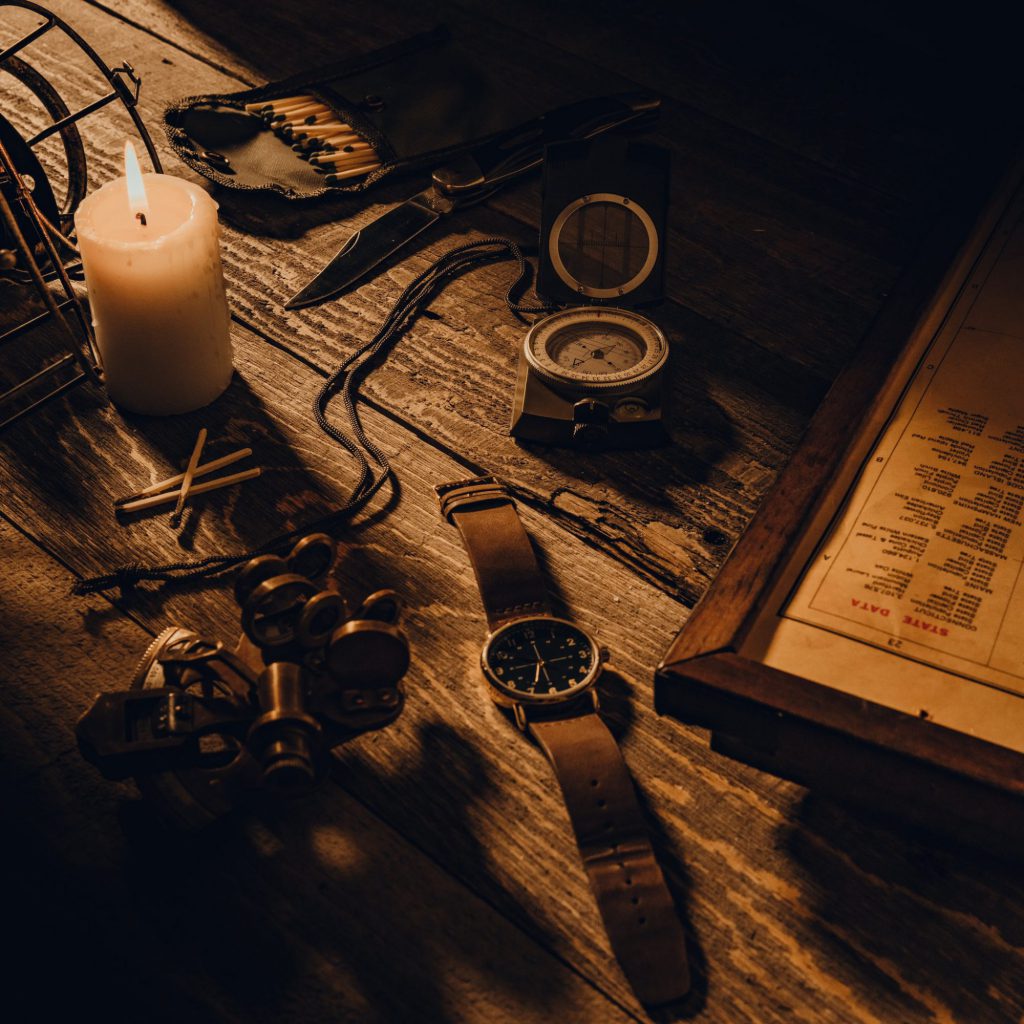 ---
Connect with DMVU on Social Media:
Facebook | Twitter | Instagram | SoundCloud