The Chainsmokers release the official trailer filled with track snippets for their new album, So Far So Good, which will land on May 13.
---
The Chainsmokers have amassed a global following with their irresistible, groovy dancefloor jams throughout the years. Even before the release of their first two singles, "High" and "iPad" this year, the duo began teasing on social media that a new album is on the way. The bold five-word caption, "SORRY, THE CHAINSMOKERS ARE BACK," was plastered across billboards in the States and throughout social media as it ignited the fans' excitement. Today, they've officially announced the title of their brand new 13-track album, So Far So Good, which is set to drop on May 13.
After getting much-needed time off from their hectic World War Joy tour in 2019, the duo has found immense creativity and inspiration from their getaway during the pandemic. Taking to Twitter, The Chainsmokers dove into the album's creation, stating that after making a song in Hawaii it "changed the trajectory" of their trip and had them feeling like they were back at the beginning of their careers. This inevitably led to the creation of So Far So Good – and now with the new album on the way, The Chainsmokers are poised to take on the new year and beyond stronger than ever.
Along with the release date and tracklist announcement, The Chainsmokers shared snippets of each blistering track in an official album trailer. Within the short clip, fans can hear shimmering synths and captivating melodies woven through the video capture of their time spent in Hawaii. Drew Taggart and Alex Pall also reflected on their songwriting and the making of their new album during the lockdown.
Make sure to stay tuned to the duo's socials to quench your thirst for more snippets of the new tracks as they unveil the new album on May 13 after a two-year hiatus. Watch the album trailer for SO FAR SO GOOD on YouTube, and make sure to pre-save or pre-order the new album ahead of its release.
Check out the So Far So Good official album trailer on YouTube:
---
The Chainsmokers – So Far So Good – Tracklist:
Riptide
High
iPad
Maradona
Solo Mission
Something Different
I Love U
If You're Serious
Channel 1
Testing
In Too Deep
I Hope You Change Your Mind
Cyanide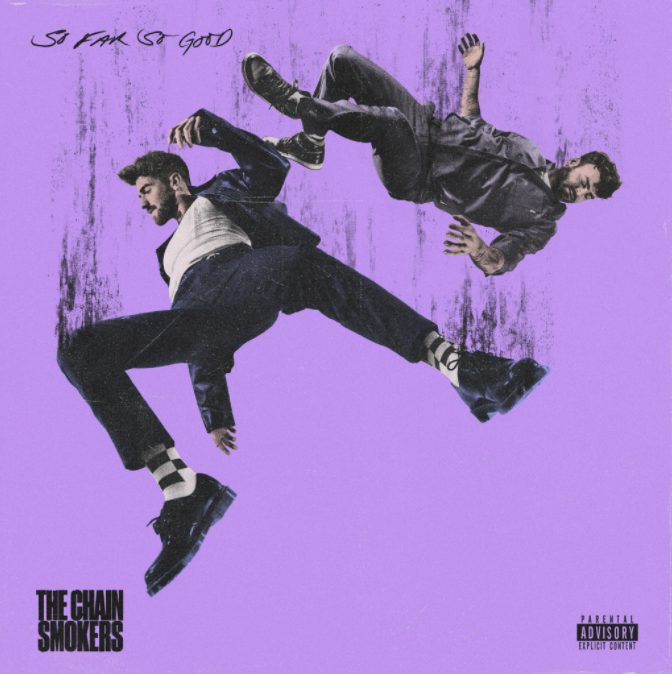 ---
Follow The Chainsmokers on Social Media:
Website | Facebook | Twitter | Instagram | SoundCloud | YouTube | TikTok