VALE released the second volume of the Awareness series with all proceeds donated to charity in honor of World Autism Awareness Day.
---
Various Artists Limitless Expression (VALE) has brought together a plethora of unique and fresh sounds for every single one of their compilations. This US-based label has its eyes fixed on the underground scene, and they continue to deliver a collection of forward-thinking, out-of-the-box tunes as an ode to the evolution of modern sound design as we know it. Last year's Global Extraction compilation proved just what talent VALE has in their specialty in curating a selection of heaters, and now they've returned to add on to their Awareness series.
For Awareness Vol. II, VALE united a whopping number of 27 artists in a 21-track collection of multi-genre soundscapes. Each tune takes on a different approach to modern production and sound design, with a common denominator of airing on the side of futuristic elements and big-brain basslines. Kicking off the mix is Lossvoice & Shryne in "Magic Bird," a soundscape built around synths with a deep, hypnotic grinding sound ascending and descending across the melodic instrumentals scattered throughout. Uprising brings a funky beat in "Forest Hollows" that pairs with an eerie bassline across complex drum patterns to make it stand out.
Keeping the heavy bass themes include the tracks "Shotgun" by TRAKA and "Infiltrate" by ALTRN8, while Aeded's "Funny Bunny" introduces the drum and bass section with glitch-hop style breaks and a high-energy tempo all throughout. VELLE's "Jemu" is a personal standout with soaring flares and a smooth synth melody across the high-tempo drum breaks. "It's Greener" by NUEQ and "Facets Of Reasoning And Foreshortening Of The Present" by Sign follow suit with the impressive drum and bass category.
Clocking into the downtempo style and slowing down the mood, RHODON's "Immerse" is a beautiful track with many specially-curated samples and stylistic elements of rhythm and layering. Other notable tracks include "Take 2" by DeeZ & Aptic, with a groove-heavy glitch-hop tune with nothing short of heavy bass, as well as selections from FLO, Lazarus Moment & Avum, and tensor project & CENTRL keeping the energy alive.
Not only is this collection carrying a heap of fresh new tunes, but VALE's ultimate purpose of this collection was also to bring artists together for bringing awareness in honor of Autism Acceptance Month. Released on Autism Awareness Day, all proceeds purchased from VALE's Bandcamp will be donated to the charity Music For Autism, an organization that hosts autism-friendly concerts for those on the spectrum and their families.
VALE continues to hold down the beauty of showcasing the underground and its forefronting contenders, all the while keeping the variety high for a totally individual listening experience. Take a listen and discover the featured artists, all while supporting a good cause. Download or stream Awareness Vol. II on your favorite platform and let us know your favorite track in the comments!
Stream VALE – Awareness Vol. II on SoundCloud:
---
VALE – Awareness Vol. II – Tracklist:
Lossvoice & Shryne – Magic Bird
Uprising – Forest Hollows
Robu – Reload
TRAKA – Shotgun
ALTRN8 – Infiltrate
Aeded – Funny Bunny
VELLE – Jemu
NEUQ – It's Greener
Sign – Facets Of Reasoning And Foreshortening Of The Present
RHODON – Immerse
EnnoaeON & MIR – Percorso 67
Deescawa – Aftertaste
SIRIUS – Telosma
DeeZ & Aptic – Take 2
PRESTUS – FINITY
Subp Yao & Aagentah – Nadir
FLO – Friendly Riddim
Lazarus Moment & Avum – Disorientation
Ankou – Remnants
Tensor Project & Centrl – Sundowning In Blue
58Dust – Without Mention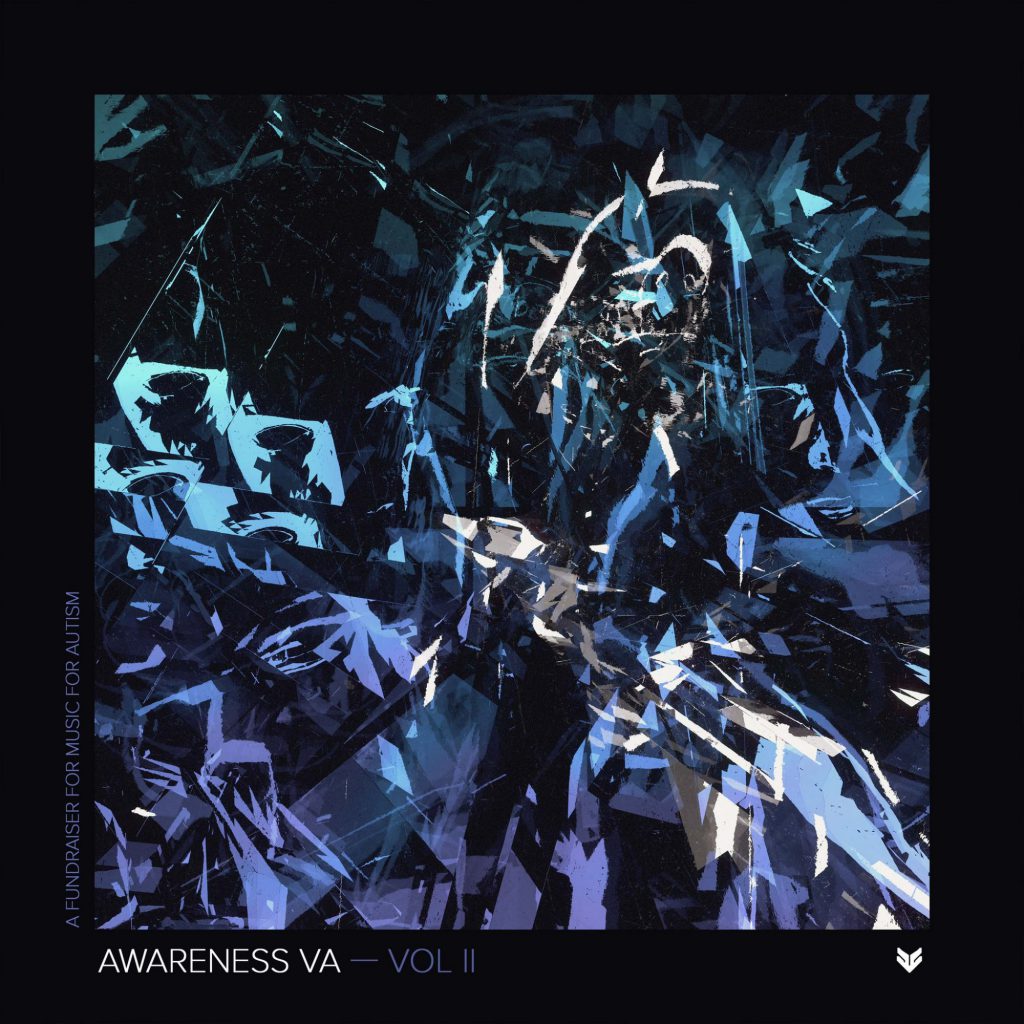 ---
Follow VALE on Social Media:
 Facebook | Twitter | Instagram | SoundCloud | Discord