Rising midtempo artist Nick Martinez returns with another introspective project to explore the darkness within – the Wraith of Mind EP.
---
While perfecting one's sound is something that can take many artists years to achieve, Nick Martinez is one artist that has taken no time in finding comfort with his preferred style in the darkness of the midtempo realm. Previously gaining attention through his stunning tracks like "One Way," "A New Order," and "Simulation 0001," and live-streamed sets, he's made a statement with his expressive take on midtempo as he dives deep into an emotional side to unravel his thoughts through sound.
Now, after taking a bit of a break from the release front, Nick Martinez is back with his latest release, the Wraith of Mind EP. While many may have missed his sounds and creations, it seems that this project took on a life of its own, creating a growth period for the artist. The break may have given him the perfect amount of time for self-care and development, as the EP pulls back the curtain on his original sounds and growing changes as he pushes through a cocoon period in his musical journey.
The Wraith of Mind EP takes listeners on a dive into the unknown crevices of Nick Martinez's midtempo mind. It begins with "Into The Unknown," which features Mellie Melody on vocals. This track takes his unique, industrial sound and pairs it Mellie Melody's soft and seductive voice taking everyone further into this new realm. Further into the EP, "Mind" takes a different approach with a bouncier, more upbeat feel. The intro builds up into a distorted and mechanical beat that hits hard and compliments the bpm so exquisitely, that it will get you bouncing even if you're seated.
To wrap it up, "Wraith" makes an eerie intro with dark vocals to lure listeners in. With plenty of warped and distorted synths, this track makes listeners feel as if they're traveling through another dimension, with robot vocals to accompany them through. The four-track EP ends far too soon, leaving listeners with a tingling sensation, waiting for more.
Peel back the layers of Wraith of Mind on your preferred platform and make sure to follow Nick Martinez to see what he crafts next.
Stream Nick Martinez – Wraith of Mind EP on Spotify:
---
Nick Martinez – Wraith of Mind EP – Tracklist:
Into The Unknown with Mellie Melody
The Prince of Darkness
Mind
Wraith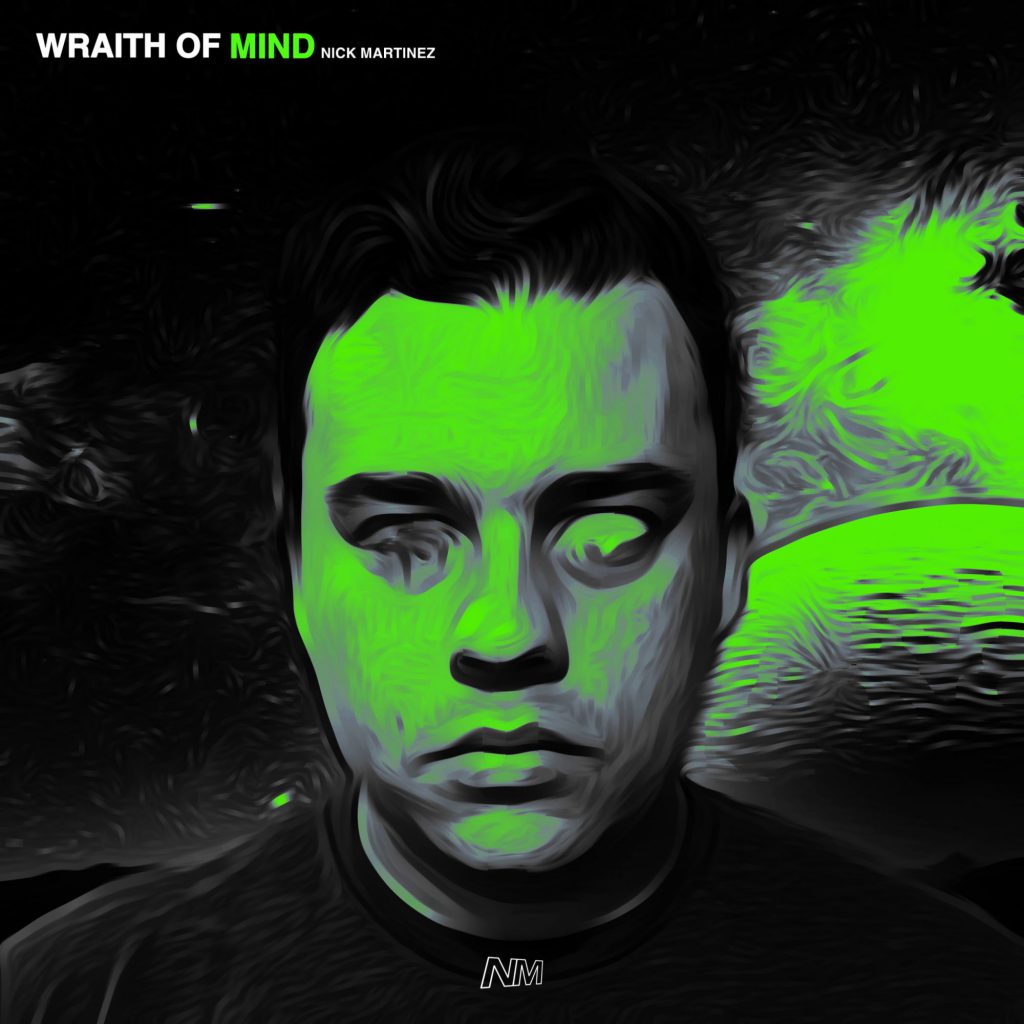 ---
Follow Nick Martinez on Social Media:
Website | Facebook | Twitter | Instagram | SoundCloud | YouTube | Audius