D3FAI heads to POPOF's imprint Form and continues his exploration of the techno realm with the release of his three-track EP, Celestial.
---
As artists continue to grow and evolve, their sound does as well. Some make tweaks to further enhance their sonic offerings while others flip the script and jump into new genres entirely, and the latter of the two is just what D3FAI has done. Initially carving out his space in the scene with some impressive big room releases on imprints like Revealed Recordings, this rising star has since shifted over to the techno realm and is doing so in style.
Last year saw D3FAI release "The Past," "The Present," and "The Future" with The Rocketman on 3rd Dale Universe along with some other fantastic originals and remixes. Now, this rising Argentinian talent in the scene has looked to POPOF's label Form for his latest release, the three-track Celestial EP.
This collection of tunes is a fantastic debut on the imprint as D3FAI flexes his abilities to craft immersive soundscapes that are otherworldly in nature. "Ecliptic" leads the charge with its thudding bassline that is fit for any system in a warehouse to get bodies moving along with it. The added layers of synths and the twinge of acid samples will take anyone who listens on a trip to the far reaches of space when it graces their ears.
As you're hurtling through space at a rapid pace, if you take a glance out the window you'll see an "Asteroid Belt" in the distance. Much akin to the rocky, metallic nature of these celestial bodies, the current track booming through your speakers hits hard with its gritty elements and ominous tones. Then, once you've reached your destination the party can truly begin as "Celestial" begins to play. This one sees D3FAI offer up a touch of melody that will have listeners swaying along with it while the bassline keeps up a slight sense of urgency that can only be felt when you're consumed by the pressure of a low-gravity environment.
Listen to the Celestial EP from D3FAI on Spotify or your preferred platform, and let us know if you're digging this release in the comments.
Stream D3FAI – Celestial on Spotify:
---
D3FAI – Celestial – Tracklist:
Ecliptic
Asteroid Belt
Celestial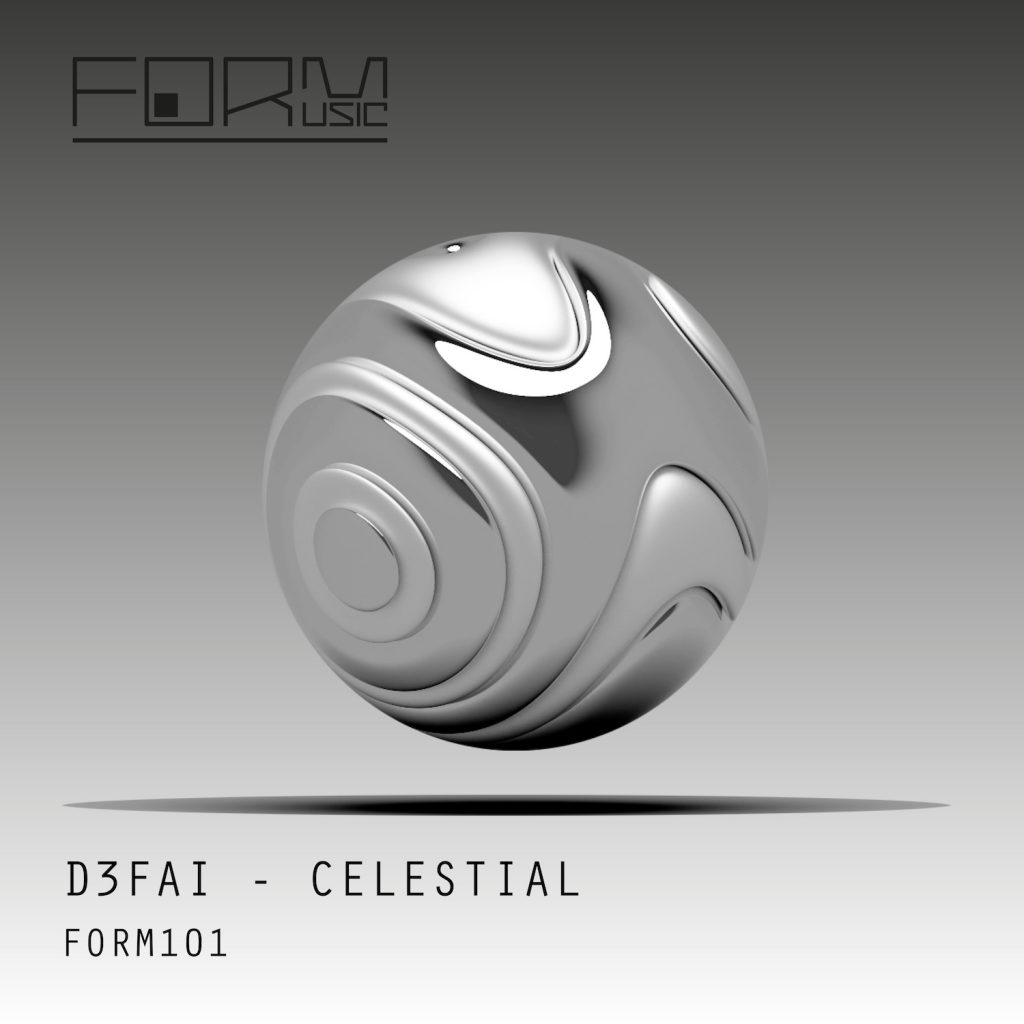 ---
Follow D3FAI on Social Media:
Website | Facebook | Twitter | Instagram | SoundCloud