The Mayan Warrior art car will head to Austin, New York, Los Angeles, and San Francisco this year to celebrate a decade of its existence.
---
Over the past decade, the Mayan Warrior art car and their conjoined Soundcamp have become a force to be reckoned with in the scene. They've championed the burgeoning underground Mexican electronic scene wherever they've roamed – from the flat, dusty landscape they call home at Burning Man to showcases in tropical locations like Tulum, and a bevy of appearances at festivals like EDC Las Vegas.
Since its debut, Mayan Warrior has continued to be upgraded with each passing year to include stunning neon lights, lasers, and an impressive sound system that has endlessly boomed with high-quality tunes. This has made it one of the most beloved art cars to stumble upon while on the Playa and a welcome surprise when it surfaces elsewhere in North America. More recently, the Soundcamp behind Mayan Warrior has taken it to cities around the US for some impressive showcases, and now they've teamed up with Stranger Than to celebrate its 10 Year Anniversary.
On June 11, Mayan Warrior and Stranger Than will head to Austin to kick off the four-show celebration. From there, it will then make its way to New York at the Brooklyn Navy Yard on June 24, before taking a trip on to Burning Man and then returning for the final two shows on October 29 in Los Angeles and November 19 in San Francisco. These shows will be the only place to catch the Mayan Warrior art car off-Playa this year, so consider attending if haven't seen it yet.
Those making their way to any of the shows on this tour will be treated to an immersive experience filled to the brim with art and otherworldly elements that will transport attendees to a different dimension. While the lineups for these shows are yet to be unveiled, Mayan Warrior's founder Pablo Gonzalez Vargas has continued to bring top-tier artists – so expect plenty of techno with some surprises in store.
Registration will run until April 5 at 12pm ET and private tickets will go on sale on April 6 at 3pm ET. Head over to Audience Republic to register for the specific show you plan to attend!
---
Mayan Warrior Ten Year Anniversary Tour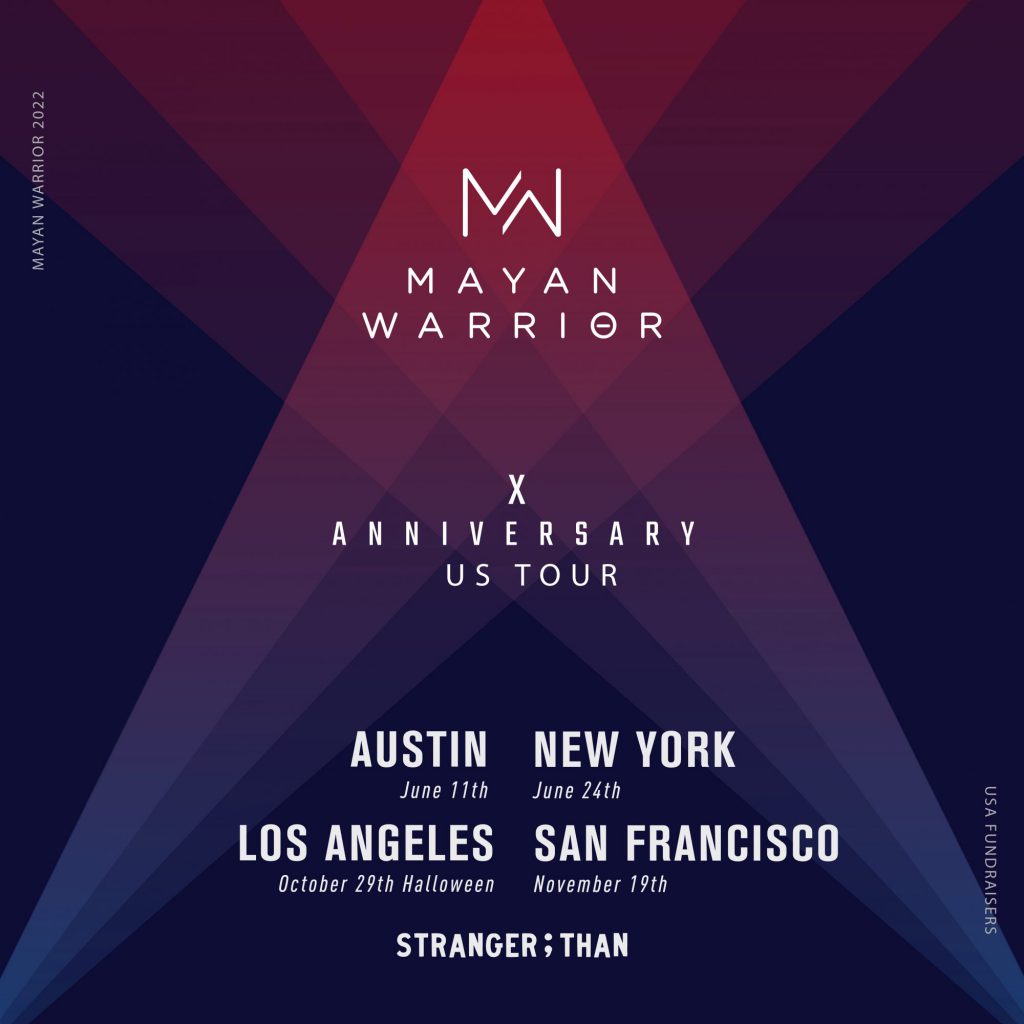 ---
Follow Mayan Warrior on Social Media: