Excision and deadmau5 are set to bring the heat to Utah this summer for the 10th Anniversary edition of Das Energi Festival.
---
Update April 13 at 11am: V2 Presents just announced a third headliner for the upcoming edition of Das Energi as Louis The Child will join deadmau5 and Excision for the festival's 10-year anniversary. Stay tuned for more updates and grab your tickets now if you haven't yet!
---
Previously: Salt Lake City might be off the beaten path for the dance music scene, but that hasn't stopped V2 Presents from continuing to bring some serious heat to the stage year after year. Not only have they hosted a flurry of club nights to help keep the local scene alive, but their festivals only further prove their dedication to dance music in Utah. Now, riding the wave of a fantastic weekend filled with beats at Get Lucky, V2 Presents just dropped the initial details for the 10th Anniversary of Das Energi.
Set to make its return to the Great Saltair on August 12-13, the energy surrounding the milestone edition of Das Energi is beginning to pick up the pace by the day. Previous years have brought forth some of the best artists in the dance music scene and today they dropped the news of the two who are headlining this year's edition – Excision and deadmau5. Both artists have carved out significant space in the scene over the years and are sure to leave anyone who attends their sets in a stunned state.
"Das Energi Festival is all about growth, the future, and raising the bar. For the upcoming 10th anniversary, we're putting together the most breathtaking enhancements to the lineup, production, and experience that have ever been seen in the State of Utah," said V2 co-owners Jeremy Moreland & Brandon Fullmer. "We're so excited to share all of our hard work and look forward to creating an unforgettable experience for festival-goers from all around the country."
Tickets for Das Energi 2022 go on-sale Friday, March 18 at 10am MST. Head over to their website for more information and stay tuned for the full lineup to be revealed soon.
---
Das Energi 2022 – Headliner Lineup: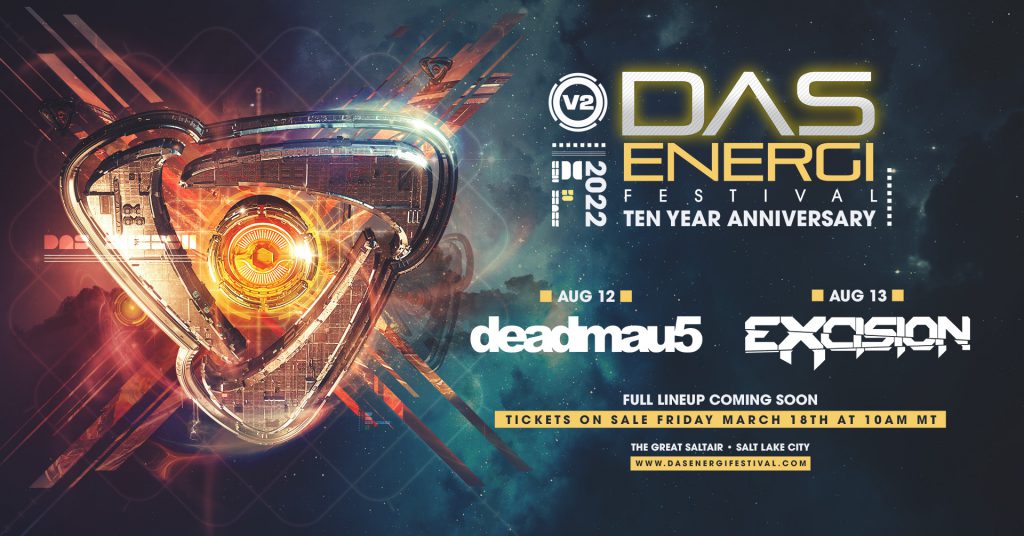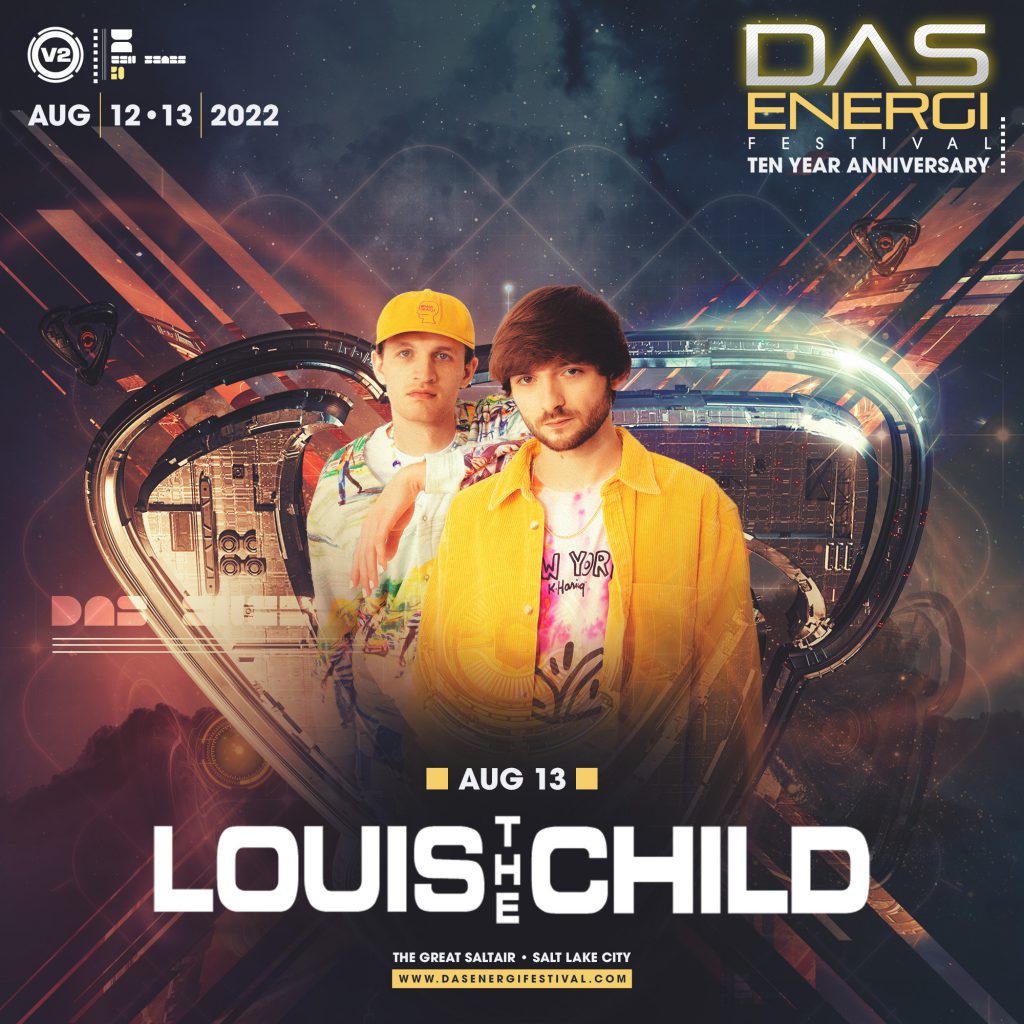 ---
Stay Energized with Das Energi on Social Media:
Website | Facebook | Twitter | Instagram
Connect with V2 Presents on Social Media: