Excision hosted a massive, bass-fueled weekend at the NOW Arena in Chicago and the second night of the show was truly unforgettable!
---
Since Lost Lands' inaugural year, dubstep don Excision has remained on my list of must-see artists. Packing explosive visuals and deafening sound systems, this heavy bass legend guarantees endless wub-filled anthems with every set. So when it was announced The Evolution tour would land on March 4-5 at the NOW Arena in Chicago, less than four hours away from home, there was no doubt in my mind that I had to go.
Although I was only able to attend the second night of The Arena, I knew that it was just what my inner headbanger needed! Upon pouring onto the arena floor at the start of the night, attendees were almost immediately met with earth-shaking basses and brutal riddim cuts from rising star Benda. Forcing the crowds' bass faces early on, Benda delivered a menacingly large set that oozed pure ignorance, but in a good way.
Jessica Audiffred followed with colorful, animated visuals and a set any basshead could fall in love with. Complete with decimating bass-heavy tunes and freeform wobbles mixed with some classics like "I Can't Stop," seeing her throw down was nothing short of amazing. With Women's History Month on my mind all of March, I couldn't help but admire this dubstep dame taking grip of the entire arena and never letting go with a truly captivating set.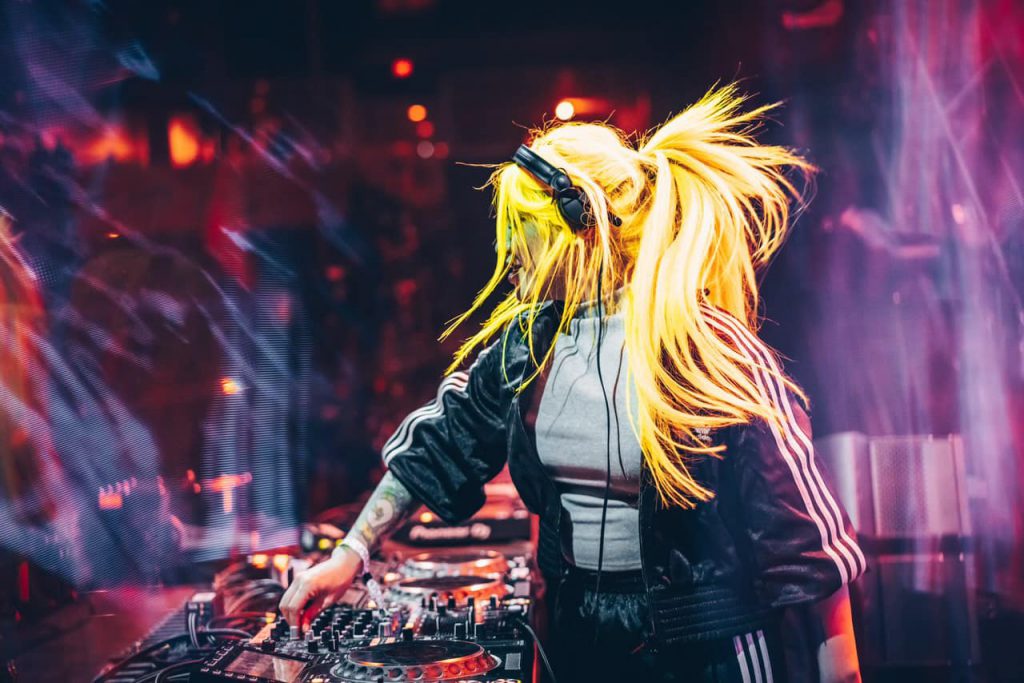 Although Benda and Jessica Audiffred blew it out of the water, the biggest surprise of the night was Trivecta.
I had never seen Trivecta live before Saturday, but now I think he's gained a new fan. In between his impressive guitar shredding, Trivecta wowed with a fusion of melodic ballads and big bass bangers. Being a Wooli fan as well, one of the standout moments in the set was when Trivecta dropped their collaboration with Seven Lions, "Island." Sprinkling in some hypnotizing psytrance, Trivecta's set was a great addition to the night.
Calcium and Dion Timmer joined forces for a supercharged b2b that kicked up the arena's energy with a hefty "Insane" opener. Contrasting Calcium's swagger-filled heaters with Dion Timmer's whopping basses and bubbly synths, this set highlighted the pair's evident synergy. Turning up the heat with ominous soundscapes, trap infusion, and dark, gargantuan bass cuts, ATLiens took the reins with a force to be reckoned with. At this point in the evening, my neck and spine are already as stiff as can be – but ATLiens brought the energy I needed to keep going.
PEEKABOO was up next as the last opener before Excision's set.
Because it was pretty warm on the packed floor, I ended up missing a majority of PEEKABOO to take a breather in the atrium. From what I saw, PEEKABOO crushed the crowd with distorted monochromatic visuals and bone-crushing stretches of bass that rattled everyone to their core. Then, the set came to an end and a white 'X' appeared on the screen as attendees waited for the man of the hour – Excision.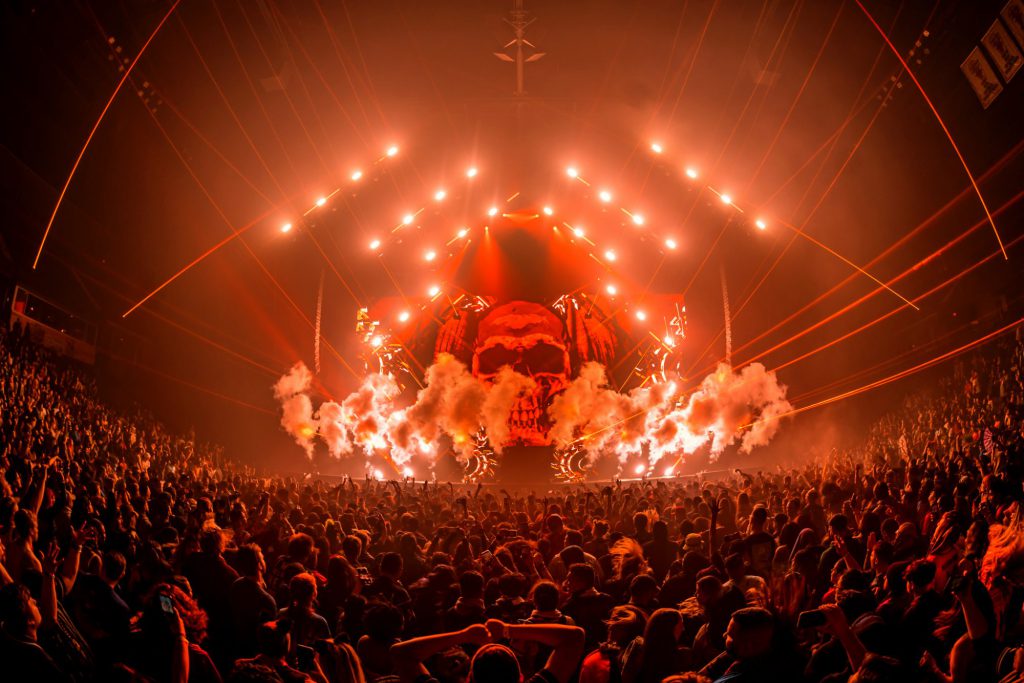 There truly aren't enough words to describe Excision's set.
Opening with "The Last Elder," Excision delivered a blinding array of flashing lights and countless lasers that flashed in unison with every walloping bass kick. Arguably one of my favorite Excision sets to date, the second night of The Arena featured a delectable dose of old-school flavor and mind-scrambling freeform in addition to Onyx gems and ghastly riddim heaters.
Tears definitely flowed during "Feel Something" and "Our Fire" and the entire crowd turned toward their friends and neighbors for warm embraces. Featuring some other personal favorites like "Robo Kitty" and Getter's and Virtual Riot's remix of "Throwin' Elbows," the 18th Excision set I caught will go down in history for all the right reasons.
Overall, Excision's Evolution was a mindblowing experience.
I feel honored to have experienced Excision's standout production and his skillfully curated lineup at NOW Arena. The sound quality, diversity in sets, and visual production throughout the evening was more than satisfying. The Arena tops my list as one of my favorite events of 2022 so far, and if you haven't caught The Evolution just yet, head to his page and grab your tickets for a tour stop near you. Don't forget to throw your X up!
---
Follow Excision on Social Media:
Website | Facebook | Twitter | Instagram | SoundCloud | YouTube