OMAS, Octobit, and Dani King team up for "Haunting Me" – a moving collaboration that's due out on March 8 via Rude Service Records.
---
Meshing ominous soundscapes with a delicate cadence, "Haunting Me" is the brainchild of OMAS, Octobit, and Dani King. Releasing on Rude Service Records on March 8, this fresh melodic cut blurs genres with its infusion of bass and trap-inspired elements. This track showcases the synergy among these three artists with flawless expertise by deftly fusing both producers' production styles with Dani's reverberating vocals.
Kicking off with a swell of instrumental flair and Dani King's soulful, crooning vocals, "Haunting Me" weaves a story of getting out of a toxic relationship. "I actually co-wrote this topline with Synymata, and our idea behind the lyrics was super-specific," Dani said to offer more context to the track. "It's about the idea of getting out of a toxic relationship but still feeling the after-effects and trauma from the abuse."
Flipping from melodic soundscapes to bass-heavy madness, "Haunting Me" is in its own league. Layering orchestral elements, explosive percussion, and high-quality synth work, this hypnotizing record lures any who listens and is the amalgamation of all three artists' evident talent and skill.
"I've always loved melodic and cinematic music and OMAS will be known as one of the best. Naturally, I wanted to work with him and try and blend my gritty industrial bass with his beautiful melodies and writing," Octobit chimed in to say. "Neither of us knew that it would work so well together. Add Dani in there on the vocals and this quickly became one of my favorite songs I've produced."
For fans of "Haunting Me," be sure to catch OMAS at the Rude Service showcase in Denver on April 30, and stay tuned for more incredible tuneage by these standout artists. Get an exclusive listen to this track on SoundCloud and stream or download the collab upon its March 8 release!
Stream OMAS x Octobit x Dani King – Haunting Me on SoundCloud:
---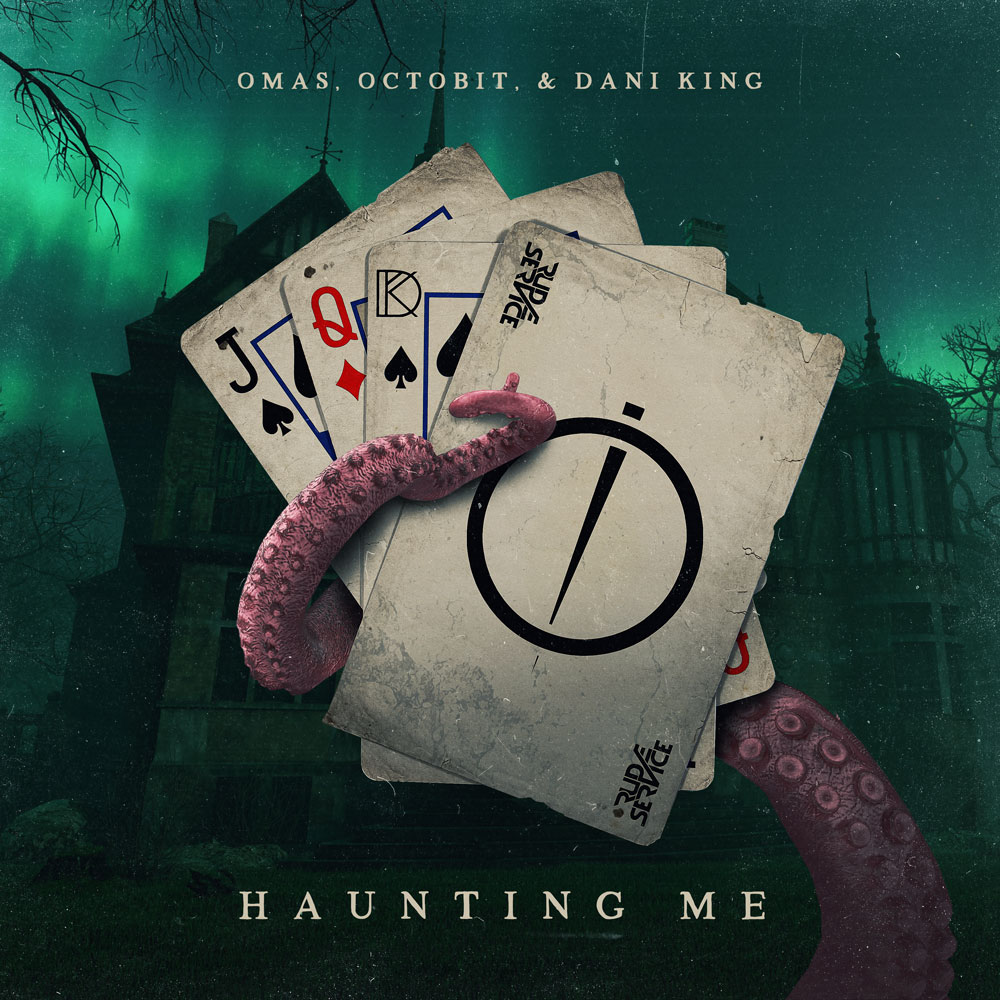 ---
Follow OMAS on Social Media:
Facebook | Twitter | Instagram | SoundCloud | YouTube
Follow Octobit on Social Media:
Facebook | Twitter | Instagram | SoundCloud
Follow Dani King on Social Media:
Facebook | Twitter | Instagram | SoundCloud | YouTube