Ghastly welcomes everyone to a new era of his sound and gives fans a taste of his forthcoming album with haunting new single, "Smoke."
---
Arizona-born producer Ghastly has been known worldwide for his haunting allure and hard-hitting beats. Taking the stage at some of the biggest festivals and stages around the world he has made a name for himself as one of the most talented and humble electronic artists. Since captivating audiences with his debut album in 2018, The Mistifying Oracle, Ghastly announced he would be releasing multiple releases this year under various aliases while also taking the stage at festivals like Get Lucky.
For his first release of 2022, Ghastly introduced fans to his forthcoming album Haunted Haus with its first single "Smoke." This track brings rich beats as Madalen Duke's swirling vocals echo throughout the track. With eerie synths, a strong bassline, and pounding drums paired with the lyrics give this track some undeniably powerful energy. This all leads to the euphoric drop that offers up a taste of his signature style with a fresh take on dancefloor-fueled house sounds.
Ghastly takes us onto the first level of his haunted house with this track and leaves fans excited for what he has in store for the rest of the year as his music continues to evolve. He never fails to blow fans away with his hauntingly beautiful aesthetic and spooky tracks – we can't wait to see what's to come on Haunted Haus.
Are you ready for this new era that Ghastly has embarked on? Take a listen to "Smoke" below and make sure to stream or purchase on your favorite streaming platform, and let us know what your thoughts are in the comments!
Stream Ghastly  – Smoke on Spotify:
---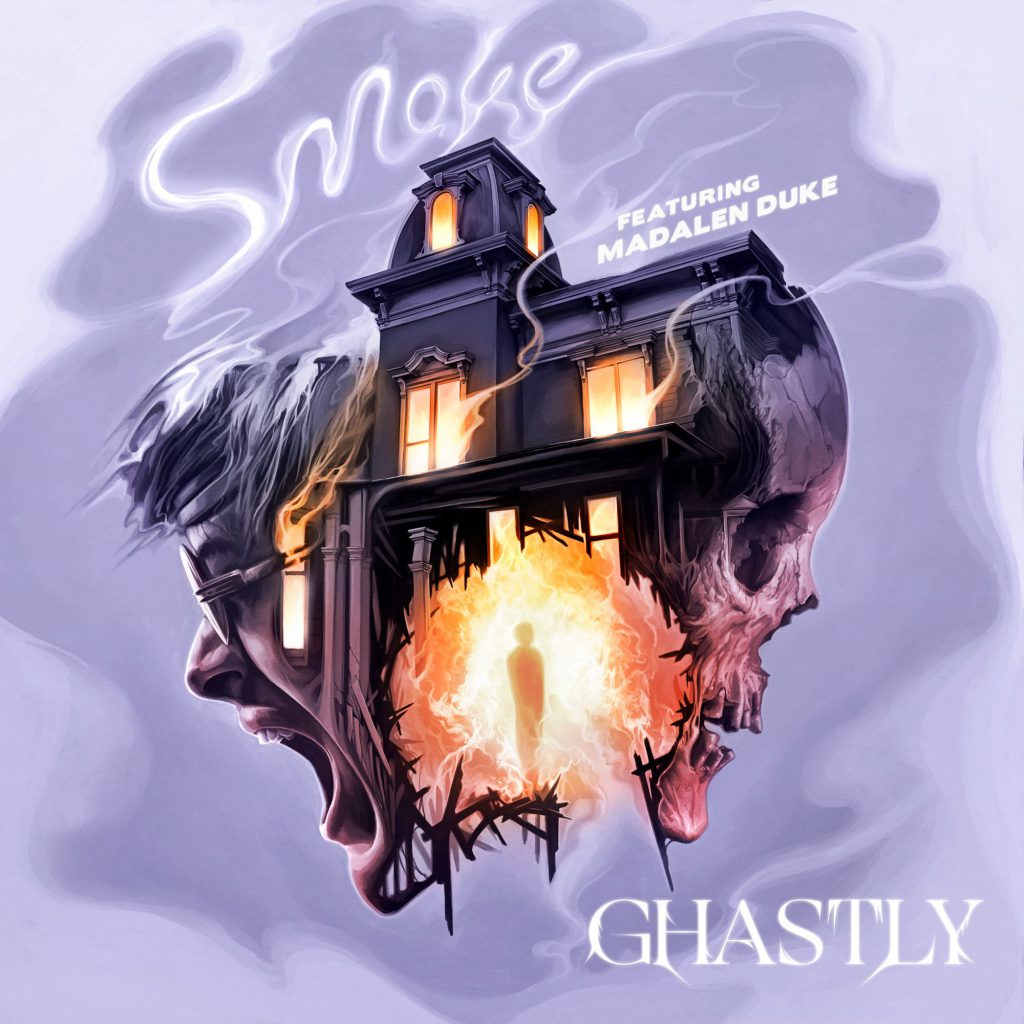 ---
Follow Ghastly on Social Media:
Website | Facebook | Twitter | Instagram | SoundCloud | YouTube | Twitch