John Digweed is set to deliver the latest in his 'Live In' series that will feature his most recent gig at iconic venue Fabric London.
---
As one of the most legendary artists in the electronic music scene, John Digweed continues to bring some of the best performances to stages around the world. From major festivals to intimate nightclubs, those attending his sets can always be assured that they're about to witness something truly special as he guides everyone to a state of dancefloor bliss.
A decade ago, John Digweed launched his Live In series to further celebrate these impressive performances and has since featured sets from Brooklyn (Output), Tokyo (Contact), Miami (The Vagabond), and Toronto (Guvernment), among others. Now, he's announced the details for the latest in his series, Live In London, which offers up his set from beloved venue Fabric and is due out on February 25.
Related: Want to catch John Digweed when he stops through Los Angeles? Factory 93 is bringing him and Sasha to the stage this May, check out our post for more details.
John Digweed's Live In London boasts of 57 underground club tracks that are spread across four CDs to give his fans around the world a glimpse into the set he played that night in Fabric's Room 1 on their renowned Bodysonic sound system. This includes original tracks and remixes from the likes of Laurent Garnier, Eagles & Butterflies, Rodriguez Jr., Dino Lenny, Steve Bug, David Holmes, and Âme, to name a few. Digital copies will also be available for streaming and downloading as well.
Those looking to add Live In London to their collection should head over to the Bedrock Shop soon to snag their copy. Limited edition signed and numbered box sets are available for pre-order now, along with merch bundles that include the Live In London hoodie, sweatshirt, long-sleeve shirt, or T-Shirt.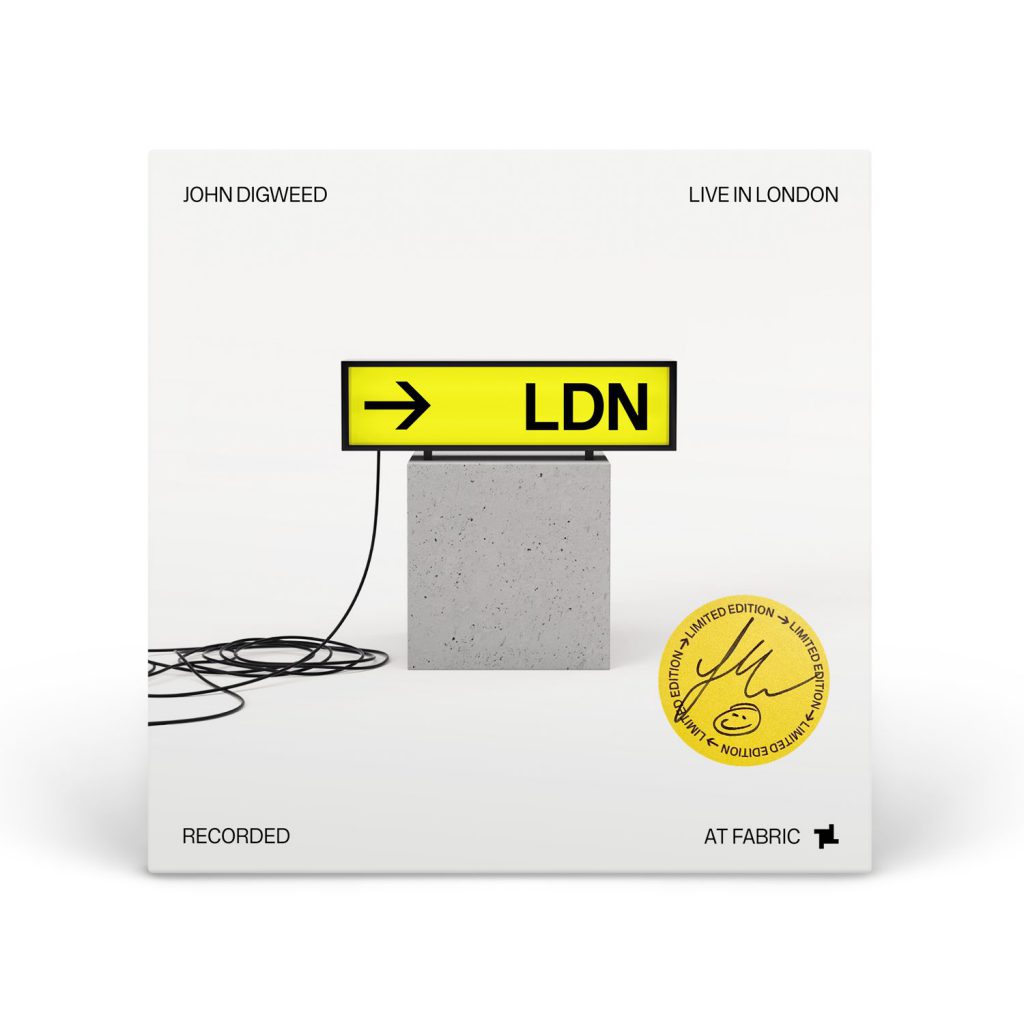 ---
Follow John Digweed on Social Media:
Website | Facebook | Twitter | Instagram | SoundCloud