Los Angeles-based producer Ghost in Real Life looks to her own near-tragic experience for inspiration for her latest track, "Drowning In Waves."
---
Stepping into the bass scene and making a name for herself is Ghost in Real Life (aka G.I.R.L.), who with each new release shows off her prowess as a musician and producer with clean production and beautiful vocals. Last year saw her release an impressive debut EP, The Invisible Enemy, which is full of energy with four immaculate and hard-hitting bass tracks ranging from glitchy to haunting with trap flair. Whether it's a rousing mix or an original like "My Own Mind" or "Lesser Fortune," she knows how to bring the heat.
Now, Ghost in Real Life delivers her latest single, "Drowning in Waves," which is officially due out on January 13 via Future Vibes. Based on her real experience of nearly drowning in the ocean this past summer, she drew on feelings from the experience to craft this track. "At first it didn't hit me and I didn't really realize what happened until a few days after the accident," she said. "That kind of ignorance and carelessness you kind of hear in the beginning of this song, but then each section of the drop gets more and more powerful because I really started to realize that I almost died."
Taking a swim in the world of future bass, "Drowning in Waves" opens with an ambient melody that crescendos into Ghost in Real Life's voice taking center stage. The hook is catchy and compares life to drowning and feeling the need to get out. Clapping and a horn section fill the build as the excitement grows and dynamic percussion joins the mix; bass drums and snares tighten before the drop crashes. You'll be drowning in the powerful saw waves that wash over your ears.
"Drowning In Waves" is yet another banger from Ghost in Real Life, and with new releases and upcoming shows planned, she is definitely one to watch if you love any sub-genre of bass music. "I am at a point where I feel comfortable in my sound and I cannot wait to show everyone what I've been working on for the past year and what I'm capable of," she adds. "I'm really excited to just enjoy what I'm doing with this amazing community that I've built."
Listen to "Drowning in Waves," let us know what you think in the comments, and make sure to follow Ghost In Real Life on social media.
Stream Ghost in Real Life  – "Drowning in Waves" on SoundCloud:
---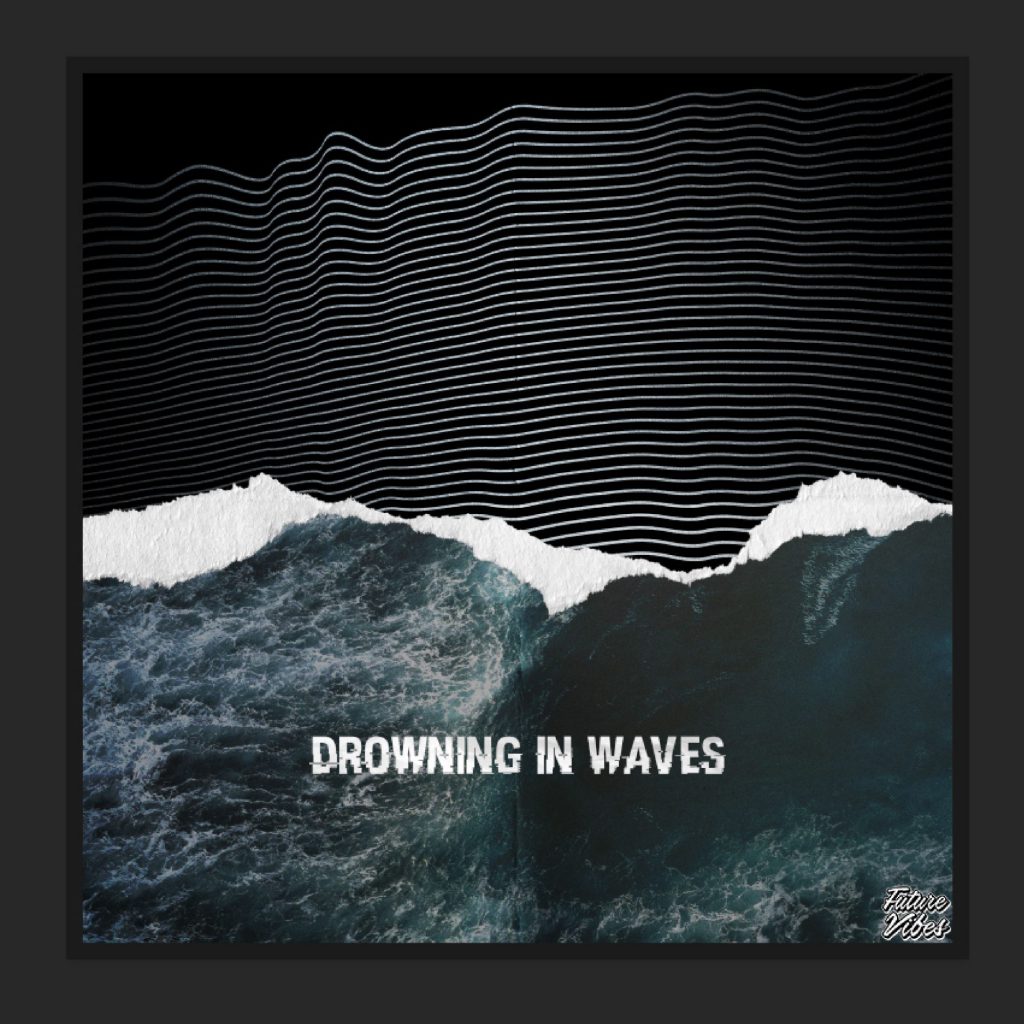 ---
Connect with Ghost in Real Life on Social Media:
Website | Facebook | Twitter | Instagram | SoundCloud | Twitch