FJ9, SinnerSaints and Alfred Clayton, Crystos, and more were selected by Vested Recordings for the latest edition of From Chicago With Love.
---
As the true home of house music, Chicago has birthed countless artists over the years who have taken the scene by storm with their fantastic tunes. While the sounds of tech house, jackin' house, and deep house might be the most prominent to come from the Windy City, there are also artists who have looked to explore the reaches of progressive, melodic house, and techno as well. One label that has fostered a plethora of fresh talent over the past five years is Vested Recordings, and they've curated some truly fantastic tunes during their run so far.
While previous releases on the Chicago-based imprint have ranged from singles and EPs to samplers ahead of massive weeks for dance music like ADE and Miami Music Week, their From Chicago With Love compilation caught the attention of many in 2020. Now, as the year begins to wind down Vested is back once again with an offering of tunes to immerse yourself in during the early days of winter with the 2021 edition.
Out now for your listening pleasure, From Chicago With Love 2021 brings forth five progressive and techno soundscapes to explore. This time around, the imprint has looked to artists like Rez Dorsia, Alex Castaneda, FJ9, SinnerSaints and Alfred Clayton, and Crystos to grace the collection – and each artist has brought some heat along with them.
Rez Dorsia leads the way with "Ghosts & Memories" in tow. This one's a stunner that features a deep, driving beat that is only made more captivating by the vocal that graces its runtime. Taking the reins next is a familiar face for those who caught last year's edition, FJ9. He returns to the series with "In The Absence Of Time," a track that starts off slow but soon enough you'll find yourself vibing to the impressive synth lines and pumping beat.
If you wanted a dose of techno to help your body get in the groove then "Recon" from Alex Castaneda is for you. This booming tune is larger-than-life and perfect for peak hour – wherever you might be dancing at. And after doing a bit of "Recon" then it's time to explore the "Wilderness" with SinnerSaints and Alfred Clayton. A pure, progressive house gem, it will have you immediately transported to a vast, snow-covered landscape that is just waiting to be explored. Then, Crystos delivers the finishing blow as this newcomer chugs forward into the darker days of night in a methodical manner on "Clockwork." We couldn't think of a better way to bring this year's edition of From Chicago With Love to a close.
Listen to From Chicago With Love 2021 on Spotify, grab a copy for yourself via Beatport, and stay tuned for more to come from Vested Recordings in 2022 by following them on socials!
Stream From Chicago With Love 2021 on Spotify:
---
From Chicago With Love 2021 – Tracklist:
Rez Dorsia – Ghosts & Memories
FJ9 – In The Absence Of Time
Alex Castaneda – Recon
SinnerSaints and Alfred Clayton – Wilderness
Crystos – Clockwork (Gear and Spring Mix)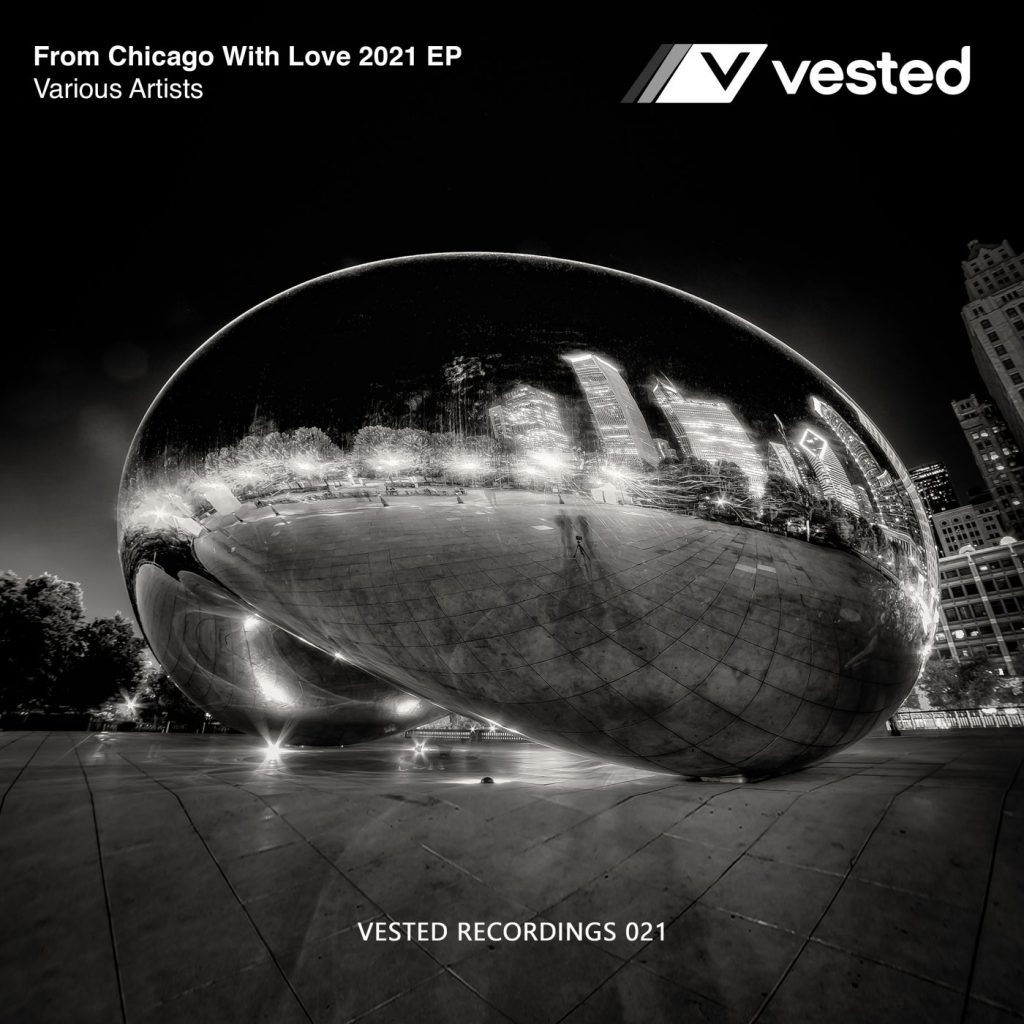 ---
Follow Vested Recordings on Social Media:
Facebook | Twitter | Instagram | SoundCloud