Get swept away by the serene soundscapes of Lycoriscoris' creation as he puts an ambient spin on KARMACODA's "Make Me the One."
---
San Francisco-based band KARMACODA began their journey into the electronic music realm two decades ago and hasn't looked back since. The hybrid soundscapes they've crafted up over the years have drawn influence from electronica, jazz, pop, and rock, which when combined create an intimate atmosphere that stirs up emotions yet still finds a way to set your body in motion. This year saw KARMACODA release their latest body of work, Slow Down, Melt and Catch Fire, on Sola Musa Music.
One of the standout singles from the album, "Make Me the One," features a subtle beat and piano notes that back the seductive, yet somber vocals from Jessica Ford to create a truly sublime listening experience. Now, as the colder winter days begin to creep nearer by the day and moments of reflection arrive in the mind, KARMACODA looks to Japanese producer Lycoriscoris to put an ambient spin on the song.
Lycoriscoris' deep, melodic sound previously caught the attention of labels like Anjunadeep where his style blossomed in a similar way to the flower that he drew inspiration from for his name. Albums such as 2018's Flight and 2021's Chiyu further showcased his intricate style that is soothing to the soul, and his take on "Make Me the One" carries similar tones. This ambient remix sees Lycoriscoris perfectly layer the now distant vocals over swirling elements that build into the chilled-out percussion that chugs along with just enough energy. It's beautifully calming – a song to put on in those moments when you want to drift away into the unknown and let your worries melt away – and one you definitely need to hear for yourself.
Get an exclusive listen to Lycoriscoris' remix of "Make Me The One" on SoundCloud, download or stream it on your preferred platform once it's released on December 17, and stay tuned for the full remix EP that's due out in February 2022.
Stream "Make Me the One" (Lycoriscoris Remix) on SoundCloud:
---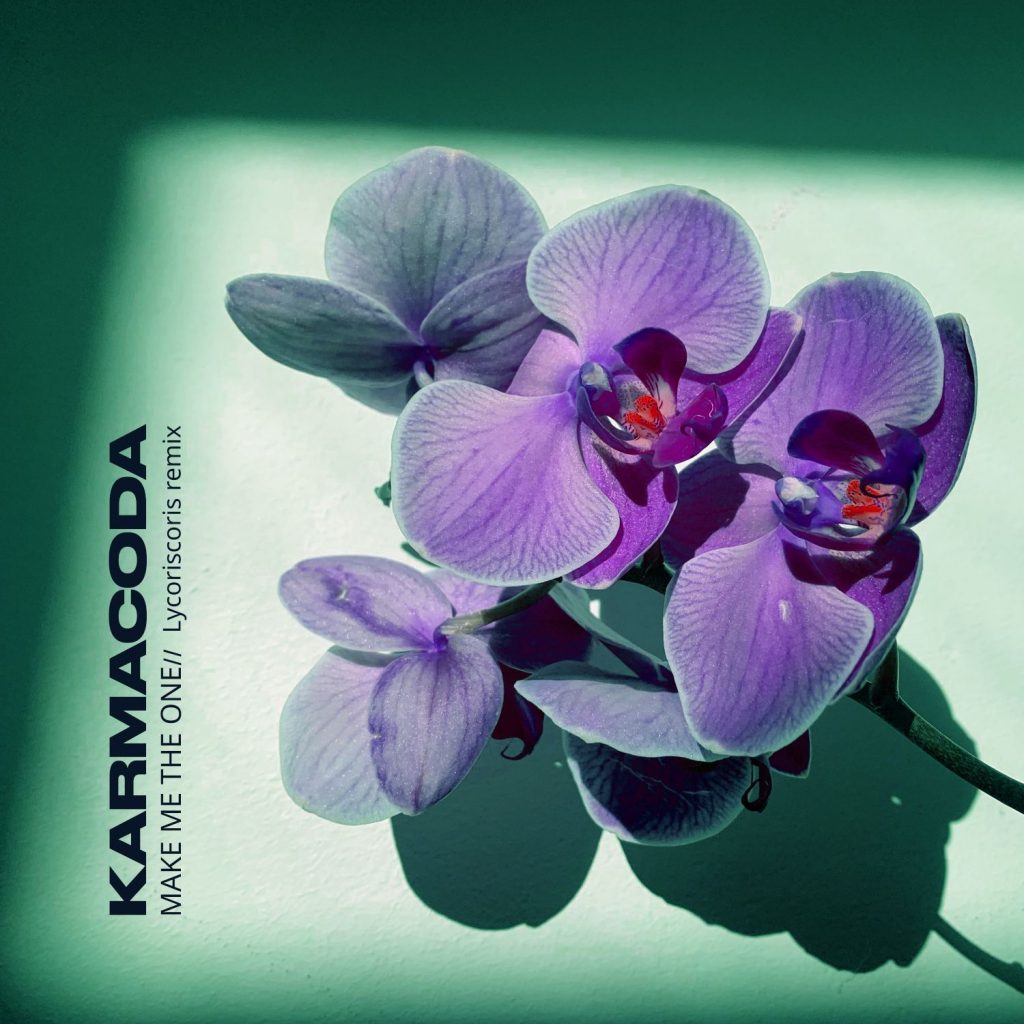 ---
Connect with KARMACODA on Social Media:
Website | Facebook | Twitter | Instagram | SoundCloud | YouTube
Connect with Lycoriscoris on Social Media:
Website | Facebook | Instagram | SoundCloud