Patrick Topping looks to Reinier Zonneveld, Rebūke, and Deborah De Luca to bring forth unique takes on tracks from his Planet Session EP.
---
If there's one techno artist who has been on absolute fire lately, it's Patrick Topping. Not only has this UK-based artist wowed crowds around the world with his immense performances, but he's also continued to deliver some of the best tunes in the dance music scene as well. This year has only seen him grow his discography even further with tunes like "Disco Hits" with Hayley Topping and a remix of The Streets' "Who's Got The Bag," but his biggest release of the year was the remarkable Planet Session EP.
After taking his faithful following on a trip to the cosmos with that EP back in September, Patrick Topping looked to some of the top artists in the techno realm to put their own spin on its tunes as well. Now, the Planet Session Remix EP has officially landed on Trick with word of who would be twisting the tracks in their own style – Reinier Zonneveld, Deborah De Luca, and Rebūke.
Reinier Zonneveld kicks off the remix EP with his take on "Planet Session" that sees him warp the vocals and deliver a pounding bassline with just enough acid rave elements to take your mind to another plane of existence. Bringing listeners down to the dancefloor on the distant planet is Deborah De Luca with her cut of "Quick To The Mothership" that is trippy at its core but a perfect fit for any party that's bumping deep into the night. Then, Rebūke joins in on the fun to bring the collection to a close with his take on "Lift Off." This one features a booming beat that will surely have everyone losing their minds and gyrating their bodies along with it.
Listen to Planet Session Remix EP on Spotify or your preferred platform, and let us know which remix you loved the most in the comments!
Stream Patrick Topping – Planet Session Remix EP on Spotify:
---
Patrick Topping – Planet Session Remix EP – Tracklist:
Planet Session (Reinier Zonneveld Remix)
Quick To The Mothership (Deborah De Luca Remix)
Lift Off (Rebūke Remix)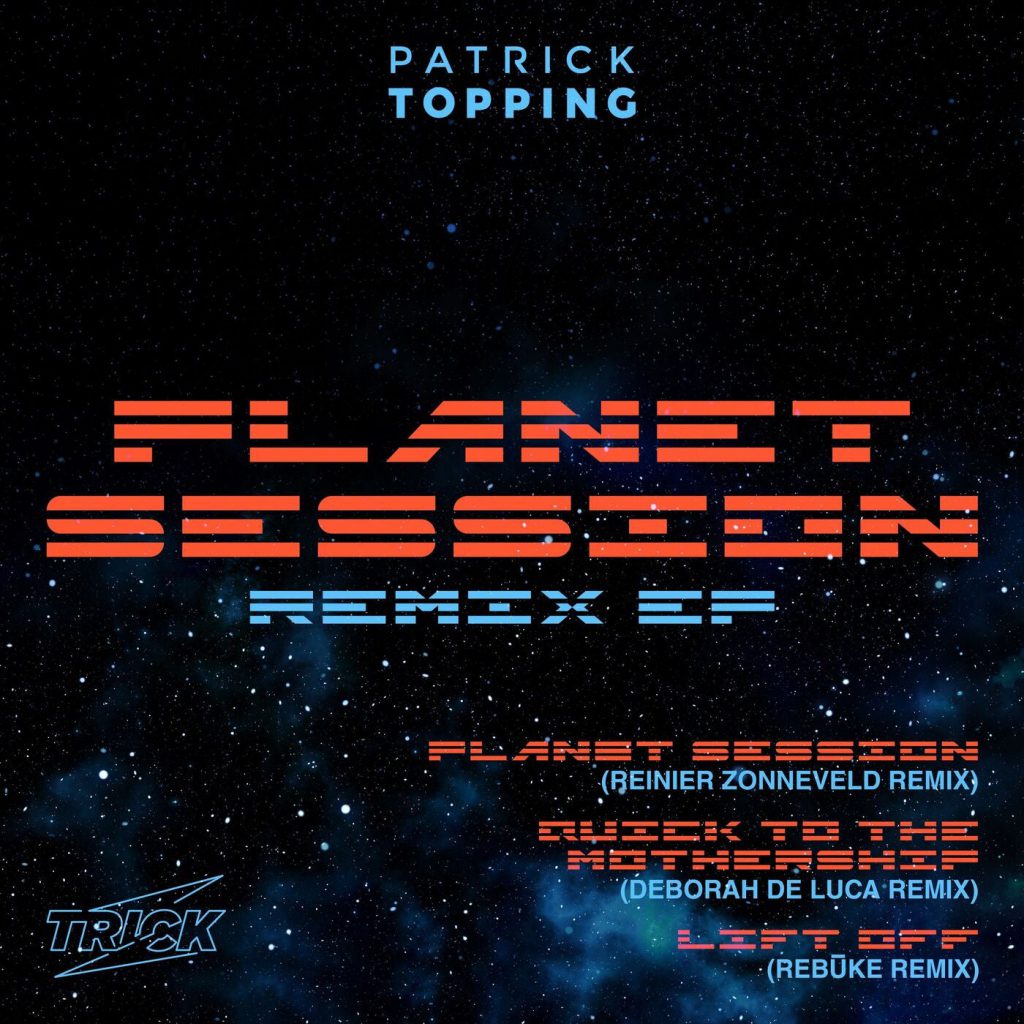 ---
Follow Patrick Topping on Social Media:
Website | Facebook | Twitter | Instagram | SoundCloud