Dom Dolla is set to bring his mega-hits like "San Frandisco," "Pump The Brakes," and more to Red Rocks in April 2022.
---
Dom Dolla has been a driving force behind club-centric house music taking over the mainstream as of late, and we couldn't be more excited about it. From numerous hits that have topped the charts such as "San Frandisco" and "Take It" to well-aged favorites like "Define" and "Moving Blind," Dom has ignited a fire behind him that refuses to go out. Additionally, his most recent track, "Strangers" with Mansionair, has garnered worldwide acclaim in just over a week. 
As the live event scene continues to come back with a vengeance Dom Dolla is at the forefront – and he's only further proven that his musical prowess shines not only in the studio but also on stage. From sold-out headline sets at Miami's illustrious Club Space and the mighty Shrine in Los Angeles to taking the stage at festivals including EDC Las Vegas and Seismic Dance Event, he is well on his way to becoming house music royalty.
Now, Dom Dolla has taken the next step in cementing his legacy as the house music phenom dropped some gigantic news that he would be taking fans on a ride at Red Rocks Amphitheater on April 24. Although there might be a long, cold winter in between today and his Red Rocks headline debut, he has a massive list of tracks to keep everyone grooving through the snowy months ahead. We can't think of a more-deserving artist in the house scene to grace the stage at the world-renowned venue than Dom Dolla.
While details on support acts are still to come, advance sale tickets will be available Friday, December 10. Sign up for pre-sale access via Seated for your best chance to secure tickets. Will we be seeing you on the rocks next spring? Let us know in the comments below. 
---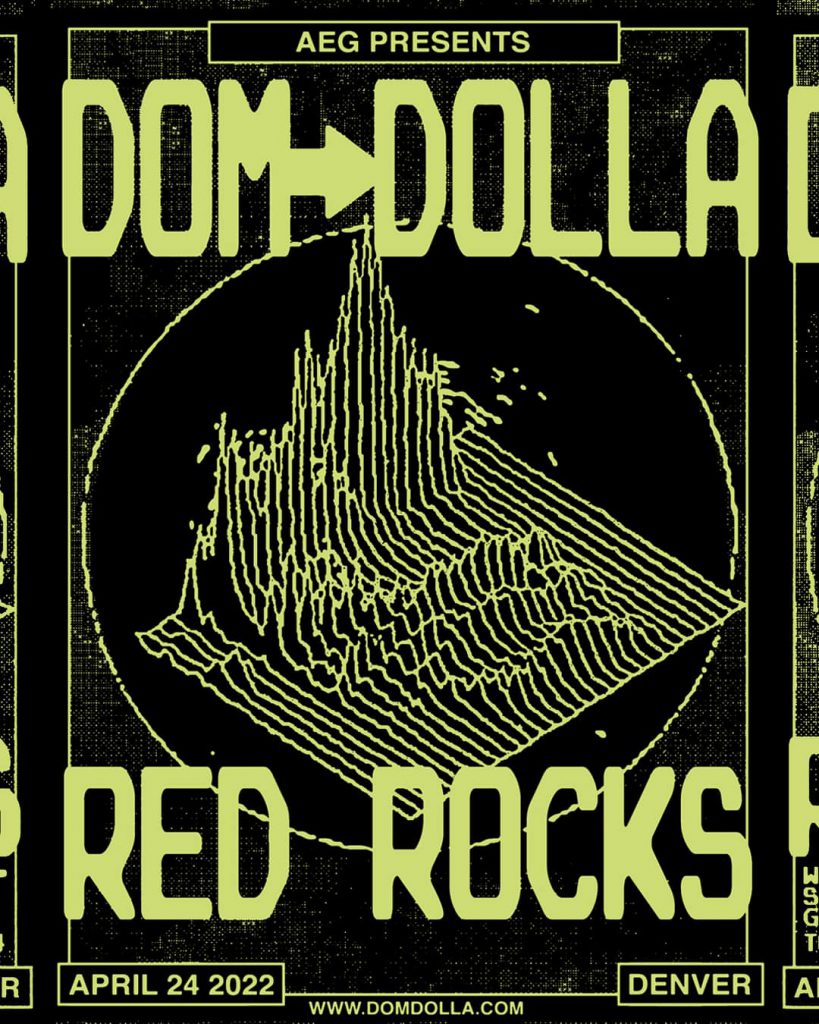 ---
Follow Dom Dolla on Social Media:
Website | Facebook | Twitter | Instagram | SoundCloud