Are you ready to travel back to the PNW to experience Beyond Wonderland at The Gorge? The new dates and ticket info are out now!
---
The debut edition of Beyond Wonderland at The Gorge took place back in October after over a year of anticipation from dance music lovers in the Pacific Northwest. The festival brought Insomniac's signature production elements and stage designs to the iconic venue that's nestled next to the Columbia River while also delivering one of the most sensational lineups to grace the venue in recent years as well.
After the conclusion of Beyond Wonderland at The Gorge, many were left to wonder when more details would surface about its sophomore year as they began to make plans to return. Today, some of those questions have been answered as Insomniac unveiled that the festival would head back to the venue on June 18-19 while also bringing the news that tickets and camping passes will go on sale soon as well.
Related: Want a taste of what the debut edition of Beyond Wonderland at The Gorge was like? Check out our review for the full rundown.
GA, GA+, and VIP options will be available for those looking to make their trip down the rabbit hole next year. GA begins at $199.50(+fees), while GA+ starts at $229.50(+fees) and VIP starts at $299.50(+fees). Those opting for GA+ will receive an expedited entry and AC restrooms, while VIP adds on even more including exclusive areas to dance, a VIP lounge, and more hydration stations, lockers, and mobile charging available.
Additionally, a range of camping options will be available for Beyond Wonderland at The Gorge in 2022. Fox Den (Standard), Cheshire Cove (Premier), Acorn Village (Gold), Castle Crossing (Terrace), Queen's Ravine (Glamping), and the Royal Shipyard (Oasis) are all set to return and have different benefits and upgrades. Check out their website for more details and get your crews ready!
While details surrounding who will be playing have yet to be announced, if the debut edition's lineup is any indication then it's sure to be another fantastic offering of house, bass, and more. Pre-sale tickets and camping passes for Beyond Wonderland at The Gorge go on sale Thursday, December 9 at 12pm PT with layaway plans available for $10 down. Head over to their website and register now.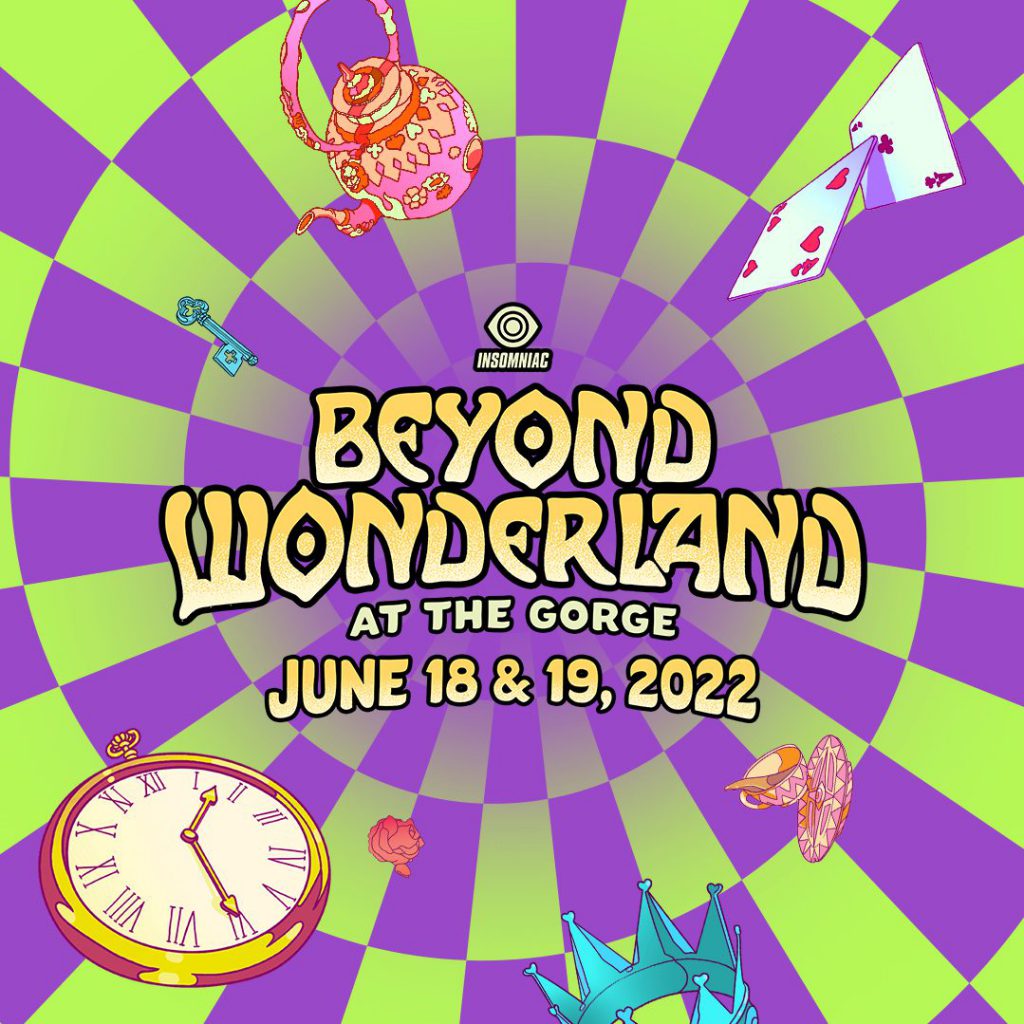 ---
Follow Beyond Wonderlad at The Gorge on Social Media: