Over 50 U.S. colleges will rally to be one of six schools San Holo performs at during the Monster Energy Up & Up Festival Series this spring!
---
The Monster Energy Up & Up College Festival Series is back at it again with another massive headliner and a soon-to-be showdown between more than 50 U.S. universities. Today, they announced that Dutch artist San Holo, who delivered his latest album bb u ok? earlier this year, is set to be their spring 2022 headliner. Monster Energy Up & Up brings a fun twist to typical festivals and events as students themselves ultimately decide which colleges the gold-record-selling producer will visit.
Starting on February 15, student ambassadors from participating colleges nationwide will have the opportunity to lead their campus to victory via grassroots marketing and influencer campaigns to gather their peers to purchase pre-sale tickets. Over the course of 48 hours, teams will battle it out to see who can best round up their student body and rack up the most ticket pre-sales to the festival; credit card purchases will only be charged if the school's team ends up in one of the top six slots.
The top six schools with the most pre-sale tickets at the end of the 48 hour period will win a performance from San Holo in April or May 2022. Student ambassadors will co-produce their school's festival with event organizers to determine the best venue and exact dates, allowing for a solid learning experience from students looking to work in the live events industry. Additionally, opening acts will also consist of rising DJs and musicians from that school.
The competition kicks off on February 15, 2022, at 4 pm EST. College students seeking music industry experience and internship credit can apply to be an ambassador via the Monster Energy Up & Up Festival website.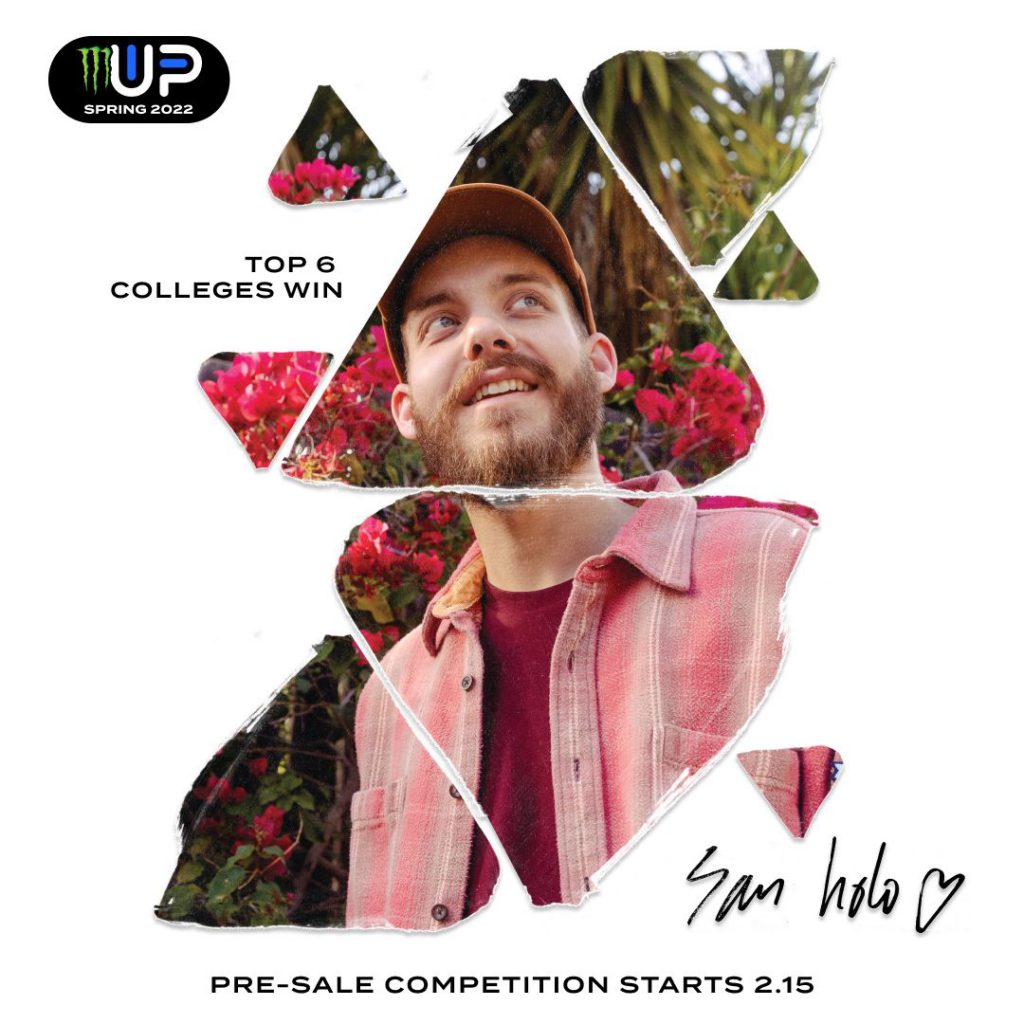 ---
Follow Monster Energy Up & Up Festival on Social Media: