SG Lewis made a tour stop in Oakland and brought the best of disco-inspired dance music to celebrate the release of his debut album times.
---
This year has been quite the ride for SG Lewis. With the release of his debut album times back in February, a remix of The Bee Gees' "More Than A Woman," and a collaboration with Sir Elton John, he has been unstoppable. And if that wasn't enough, this year also saw him take the stage at major festivals and return to touring.
This fall, SG Lewis returned to North America and on November 12, took to the stage at Oakland's historic Fox Theater. His set was one of the standouts at the most recent edition of Outside Lands, so it was exciting to see him again in a more intimate setting. There was a line at the door when we arrived, but getting in was quick and navigating the venue was easy.
Initially, we decided to join some friends in the balcony section but ran into an issue with security allowing us to do so. Despite not being sold out, balcony seats were reserved and those with floor tickets could not use them. The attendant did allow us to go up eventually but we would have to move if the people whose seats we were in arrived. That never happened and the balcony section remained largely empty.
This was our only speed bump for the night and soon SG Lewis was on stage flanked by two bandmates. He stood on a raised platform in the middle with his decks and keyboards, to his right was a percussionist and to his left, a keyboardist/guitarist. This understated stage design emphasized the feel of a live set, which perfectly encapsulates his music – electronic meets disco.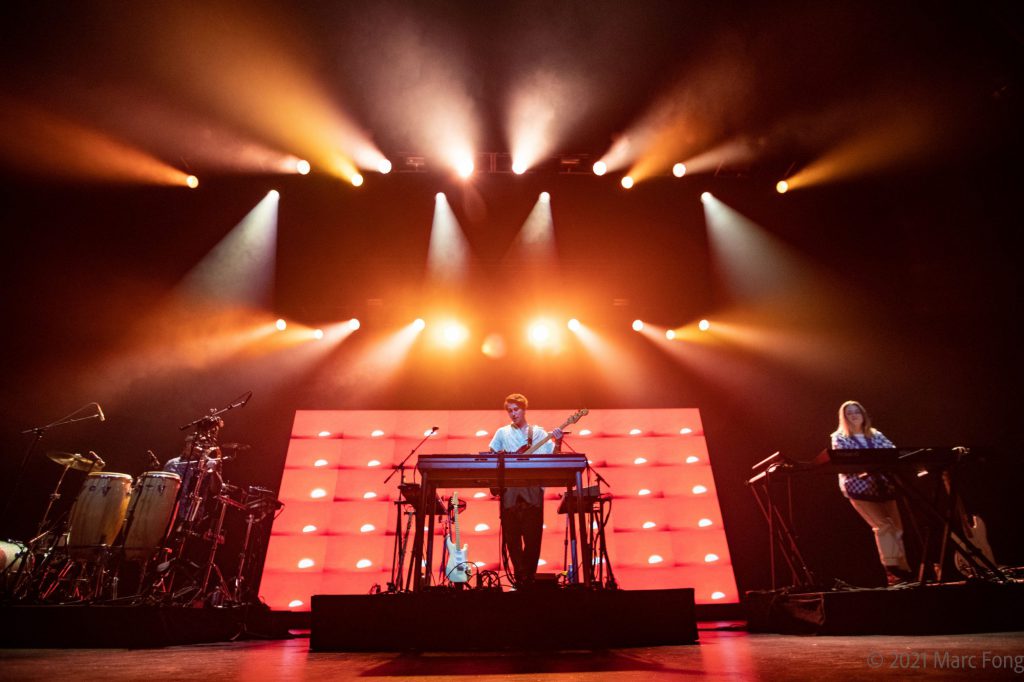 Something I really appreciate about SG Lewis is his understanding of disco's origins.
Many haven't fully embraced how this genre was born from marginalized communities and provided a safe space for queer black people to be themselves, yet SG Lewis does. He aims to honor that and puts a modern twist on disco-inspired electronic dance music. His album times is an "ode to nightlife" and the energy of club dance floors. Though we weren't in a club, he brought this feeling to life with his set.
The set started off with "Time" and the Nile Rodgers collab, "One More." This kicked off the energy right out of the gate before we heard "Heartbreak on the Dancefloor" and one of my favorites, "Coming Up." Throughout the set, SG Lewis would step in front of his platform to sing live vocals or would switch it up and play guitar.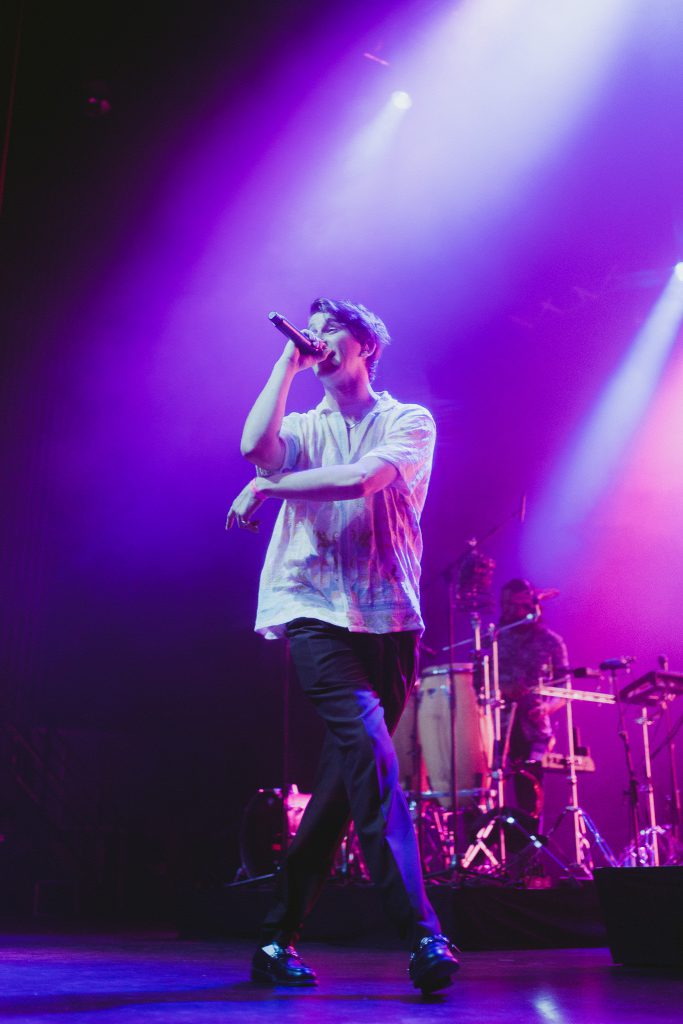 Tempo changes from more melodic, ambient tracks to club-ready ones brought on waves of energy levels.
The set was more downtempo and chill for a while before he kicked it back into high gear. The words "get sweaty" flashed, the band melted away and "Impact" came on while a video of Channel Tres took over the screens. From here the energy stayed high and kept us dancing.
By then, we had moved to the floor where there was plenty of room and people singing along. The show ended with fan-favorite "Chemicals" and "More Than A Woman" was the encore. I had so much fun and my only complaint was that the set seemed to go by quickly. I would have loved to keep dancing!
Tickets are still on sale for his remaining tour stops! Definitely check out his website for more information. You won't want to miss out on seeing SG Lewis live!
---
Follow SG Lewis on Social Media:
Website | Facebook | Twitter | Instagram | SoundCloud