Body Ocean makes their return to Box Of Cats with "Squeaky Clean" – a fun-loving house tune that will inspire you to dance with your vacuum!
---
Body Ocean – the musical equivalent of rushing out onto the beach to dive headfirst into the rolling waves, instinctively surrendering to the dance between your body and the ocean. This is the inspiration behind the brand new project by Noisia's Nik Roos and The Upbeats' Jeremy Glenn, two DnB beatmakers who kicked off their house journey last year with "Narcissist." They switched up their game after falling in love with the quirky vibe at Green Velvet and Dirtybird events and now, just a year into the project, Body Ocean has been crushing the game.
With their feet planted firmly on the gas, come Friday, December 3, Body Ocean will make their second appearance on Box Of Cats since quenching our craving with "Nutrition." For this go-round we move from the fridge to the cleaning supply closet as "Squeaky Clean" puts us in the mood to scrub while the body cuts a rug. Before we unleash you to enjoy an exclusive premiere, let's get into some of the moments that made me simply giddy. First up, I'm obsessing over the stern and direct narrative, balancing out the tone for a six-minute spin into loony town.
"Look at all this, I mean it's everywhere, you can't see it but it's there, clearly, it is time to vacuum." These words immediately throw me into go-mode because when I look around the living room I imagine all the little dust molecules floating around undetected. As the tripped-out choppy beats, cyclonic soundwaves, and silly synth notes swirl their way down to my feet I'm filled with the necessary energy to bust out the bubbles, whip out the vacuum, and get to work. They say that cleaning is easier with music and as I glide, shimmy, and shake around the house I can confirm that it does indeed take the edge off.
Now it's your turn to do a little deep cleaning! Pre-order your copy of "Squeaky Clean" on Beatport, stream the track below ahead of its December 3 release, and let us know what you think in the comment section!
Stream Body Ocean – Squeaky Clean on SoundCloud:
---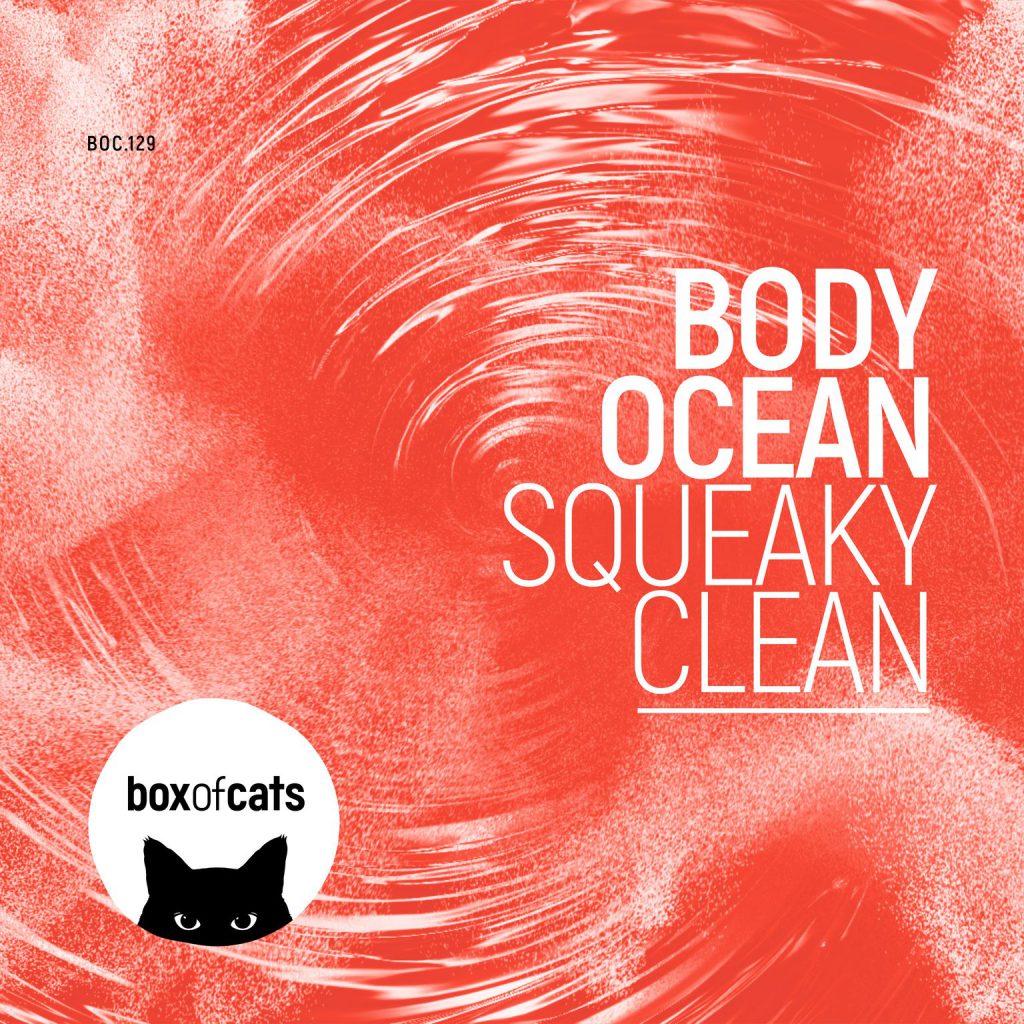 ---
Follow Body Ocean on Social Media:
Facebook | Twitter | Instagram | SoundCloud | Spotify