Luca's Lounge is offering intimate, immersive parties for those wanting more than just a dark warehouse experience.
---
There seems to be a movement towards parties that include more than just music in a dark warehouse. And before we go on, let's be clear that there is absolutely nothing wrong with a dark warehouse rave offering no-frills other than house lighting. Sometimes, that's just the party we need! However, this movement towards events that often use descriptors like "intimate" and "immersive" and "interactive" is intriguing and we think there's a tremendous desire for these types of events, so let's break this down a bit.
If you are a Burner, you probably already understand this style of event quite well. The idea is to immerse attendees in a world that practically bombards the senses. The foundation is that art installations and interactive art are crucial in showcasing creativity and also in creating serendipitous moments that may be fewer and further between when the event is only about music. Some organizers have taken to this mission on an enormous scale (Elrow comes to mind) and others are doing so on a more intimate scale.
Here in NYC, there are a number of these events. Everything that House of Yes hosts would fall into this category, and nearly every Burner camp that hosts one-off events fit the bill as well. But what about the organizers that use Burning Man, or House of Yes, or the days of Studio 54 as their inspiration? These organizers are filling a growing need for an all-senses experience that feels way more like a house party than a large club show.
Enter Luca's Lounge – the latest and greatest that the NYC scene has to offer in this theme. Despite the name, Luca's Lounge is not a place, but rather a collective of DJs and artists that have bonded over the years around the common theme of intimate parties. When founder Luca Graziani first had connections to both NYC and Philly, he was working to bring those communities together in a meaningful way. It wasn't just about throwing parties, either; it was about creating lasting friendships and bonds so that the community could be larger and more relevant than just Luca's personal efforts.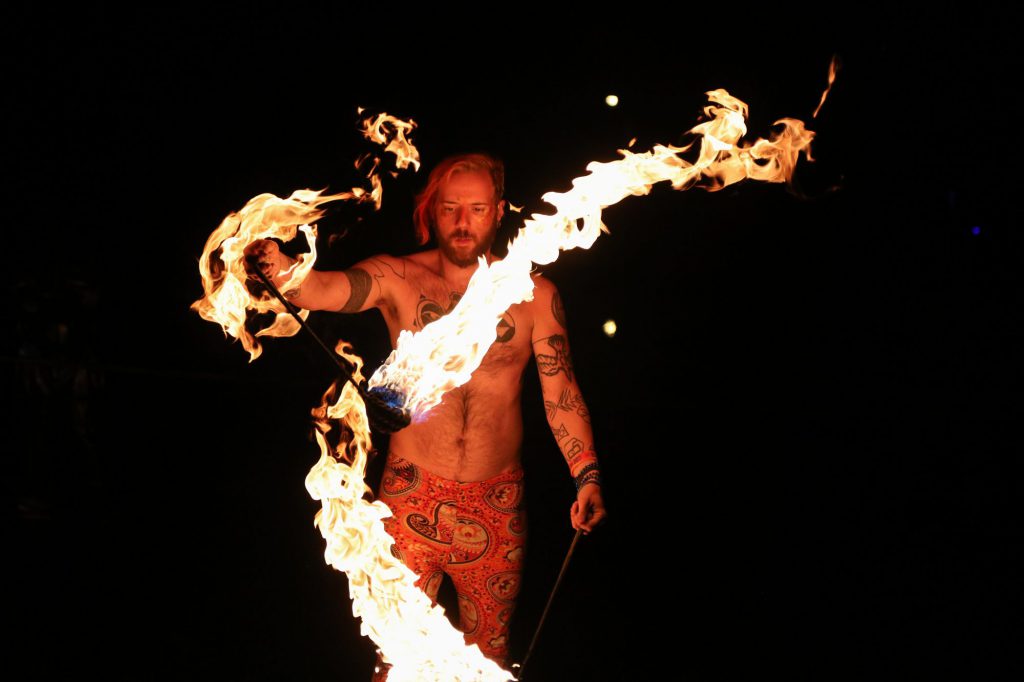 So what exactly makes these events intimate and immersive?
Let's start with the intimacy – these are events of typically less than 1,000 people. The smaller size enhances the intimacy and the live art installations offer random moments where strangers meet waiting in line for body painting or a photoshoot. Add showcased art, live spinners, or audience interactive light walls; or when outdoors, fire dancers and bonfires, and you can see how these are more than just music events. And these events are often themed with costumes encouraged and this brings out the creativity in not just the performers, but the audience as well. Lastly, few of these events are tied to a specific venue and take on more of a "traveling show" sort of feel that draws newcomers each and every time.
On December 3, Luca's Lounge is hosting Winter Wonderland, in "a setting of whimsy and celebration during the most magical time of year" at 3 Dollar Bill in Brooklyn. This is a perfect venue for this kind of party, hosting about 800 people in a queer-focused space that is almost always filled with the most creative and outrageous costumes NYC has to offer! In addition to the aforementioned live art, there will also be a cuddle puddle and artisan wares on offer, and body painting as well. Let's not forget the music being headlined by The Sponges (who killed it at Elements' Water Stage this year) along with DJ Dan, Luca G, and many others.
Check out the full lineup below, RSVP on Facebook and make sure to grab your tickets, get your costume on, and let's party together!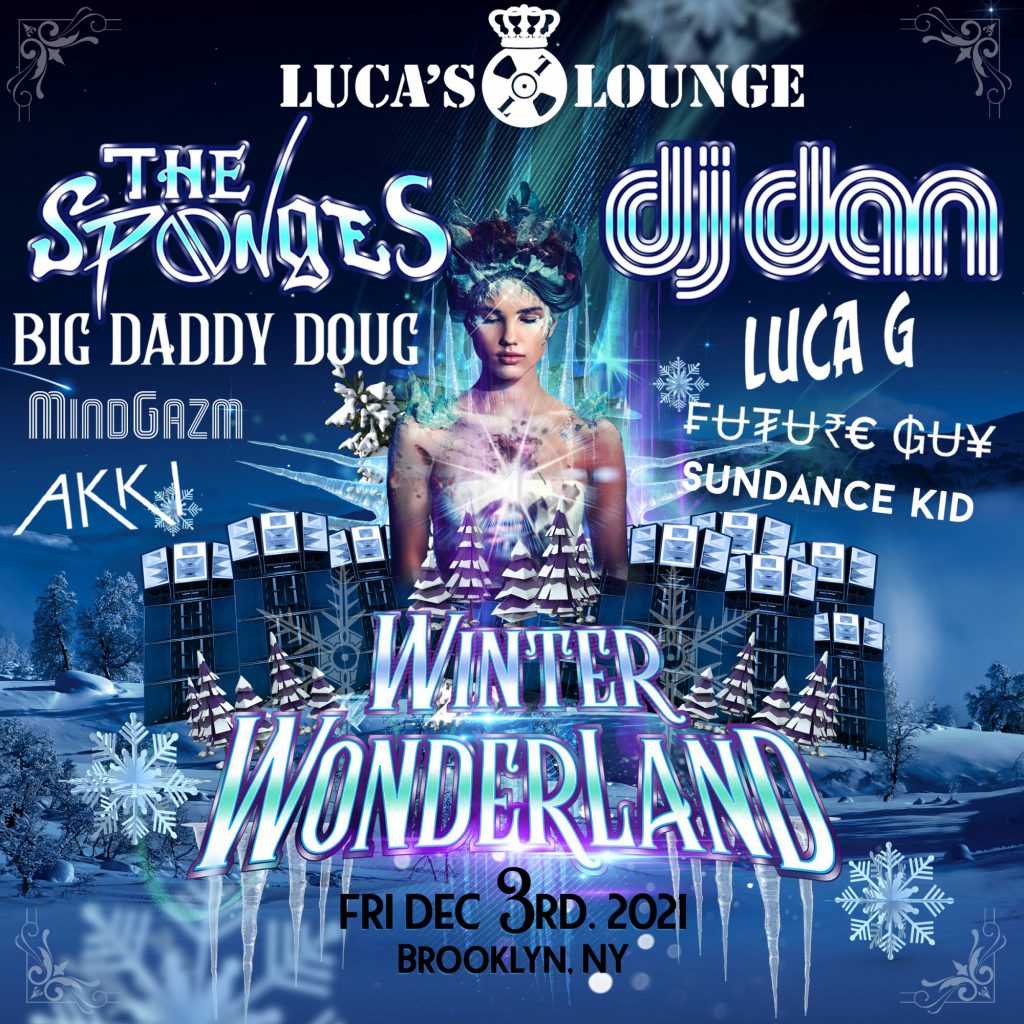 ---
Follow Luca's Lounge on Social Media:
Facebook | Instagram | SoundCloud | Telegram