Bingo Players taps Oomloud for the latest uplifting house single, "Holiday," featuring stunning vocals from Séb Mont to shake off winter's incoming chill.
---
For the better part of the past decade, Bingo Players has carried the torch as one of dance music's most enduring artists. From 2012's global hit "Rattle" to headlining some of the world's most prestigious events, Bingo Players is here to stay. Despite the worldwide pandemic, the illustrious artist still managed to release a whopping 12 new tracks in 2020, including "Forever Love," "Brighter Days," and "Devotion," to name a few. All while simultaneously building his label Hysteria Records into an internationally recognized powerhouse in dance music. The same label that brings you his latest single, "Holiday," featuring emerging producer duo Oomloud along with passionate vocal work from Séb Mont.
Now, as winter's icy grip quickly approaches, and we say goodbye to the long summer days of festival season, Bingo Players arrives with a brand new music video to keep the summer vibes flowing. Whatever your preferred winter holiday may be, this latest video is a beautiful escape to warm sand, rolling waves, and an unbounded sonic flight to shores beyond. Staying true to the uplifting sound that has defined his sound for years and again hits a home run on "Holiday." Welcoming chords join in perfect harmony with an expertly crafted bassline and sun-soaked vocals from Séb Mont, instantly transporting us to where the sun never sets.
As dance music continues to be our international common bond with friends worldwide, Bingo Players takes us on a beautiful journey as we collectively celebrate the traditions that define our global holidays for one and all. So as this holiday season approaches and we find ourselves around the Christmas tree, lighting the glowing menorah, or lounging in the sun with your favorite drink, "Holiday" is the perfect soundtrack to a holiday all your own.
Take a listen to the tune below, stream or purchase "Holiday" on your favorite platform, and let us know what your thoughts are in the comments!
Watch Bingo Players  – "Holiday" on You Tube:
---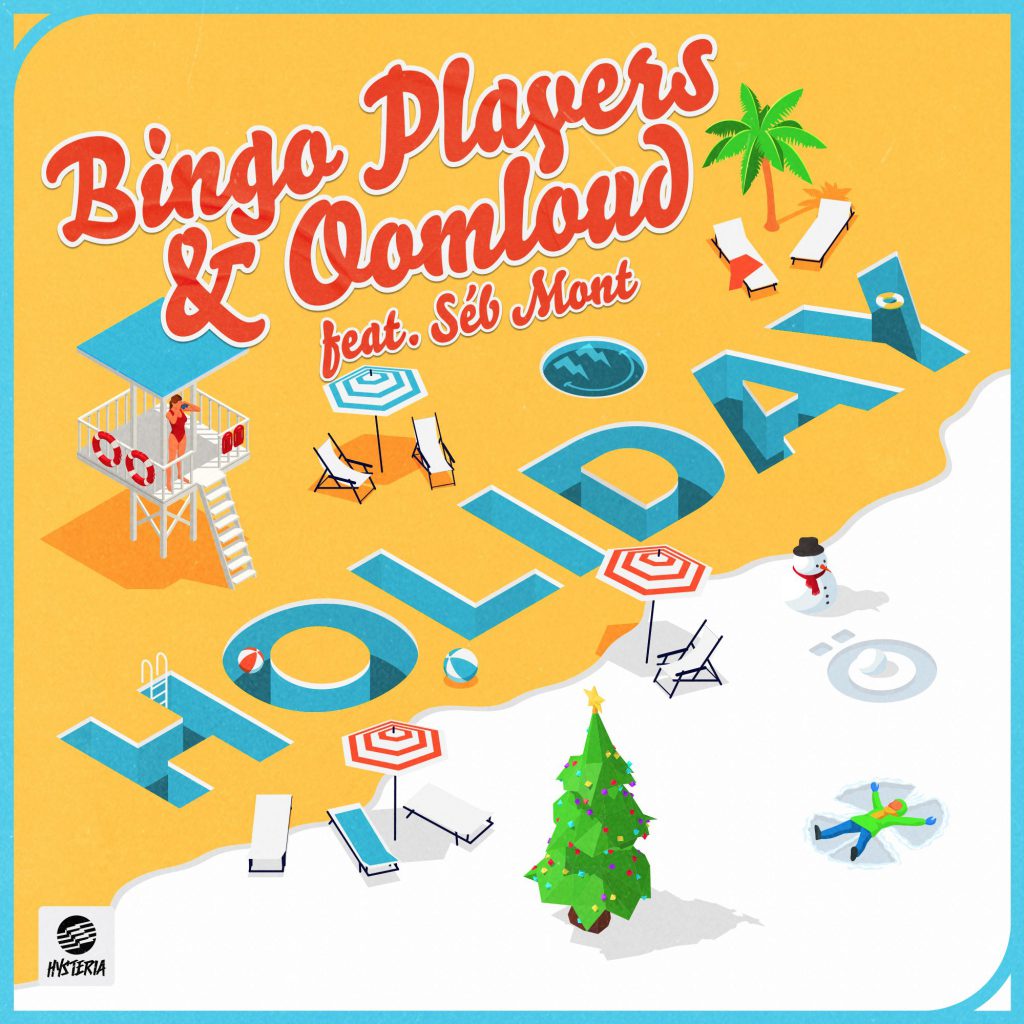 ---
Follow Bingo Players on Social Media:
Website | Facebook | Twitter | Instagram | SoundCloud | YouTube