Chicago's ARC Music Festival announced that it will return in 2022 over Labor Day Weekend with an additional day of beats to groove out to.
---
Few festivals have made as large of an impact with their debut edition quite as ARC Music Festival did in Chicago this year. A plethora of the finest artists in the realm of house and techno flocked to the birthplace of house music for two days on Labor Day Weekend and played their hearts out. It's safe to say that Auris Presents smashed it with this one, as those who attended and others who craved the experience but sorely missed out have patiently awaited news about its return.
Over the past few months, ARC Music Festival has continued to keep the vibes rolling on strong with sets from the festival surfacing on Apple Music and teasing fans with updates about 2022. Today, Auris Presents dropped the full recap video from the debut edition and paired that with dates for next year – including the massive news that the festival will add a third day into the mix for a full Labor Day Weekend experience on September 2-4 in the Windy City. Additionally, tickets for the upcoming edition are set to go on sale on November 30.
Related: Looking to get a taste of what ARC Music Festival had to offer this year? Check out our review to find out why we fell in love with it!
Further details including the lineup, ticket prices, and other additions that ARC Music Festival might have in store for attendees in 2022 have yet to be released. But if the debut edition is any indication of what's to come, house and techno lovers near and far should be circling these dates on their calendars and beginning to plan their trip to Chicago next year.
Tickets for ARC Music Festival 2022 go on sale Tuesday, November 30. Head over to their website to sign up for pre-sale access and stay tuned for more information by following their accounts on social media!
Watch the ARC Music Festival 2021 Recap Video on YouTube:
---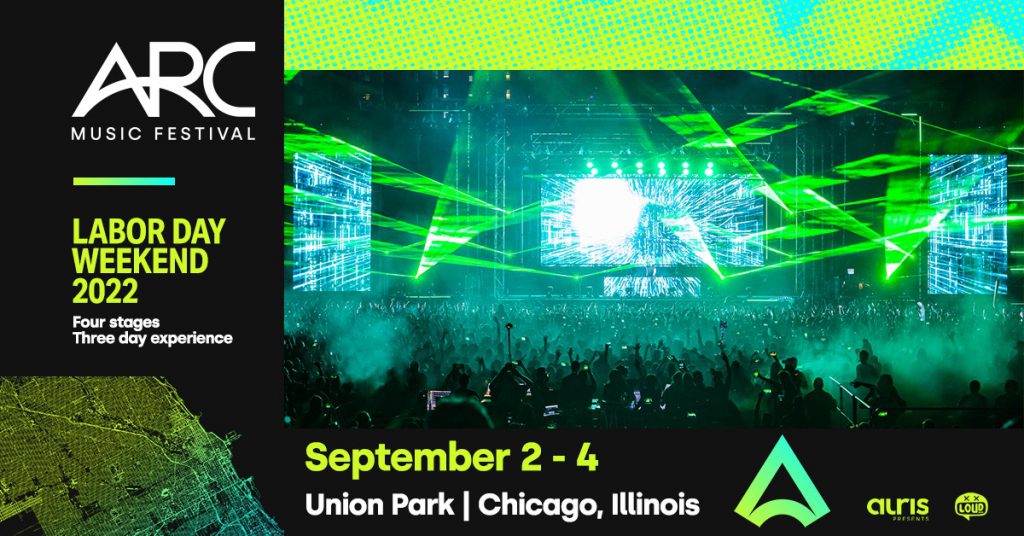 ---
Follow ARC Music Festival on Social Media: